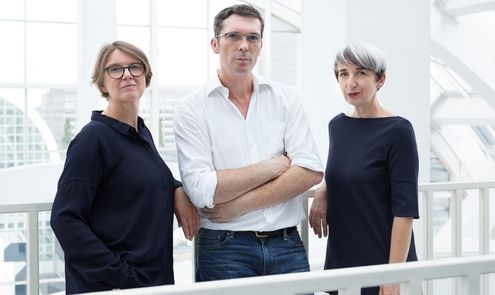 Messe Frankfurt introduced the Christmasworld Trends for 2019-2020 as 'Tender Festivities,' 'Essential Ceremonies,' 'Sweet Traditions' and 'Luminous Celebrations.' At Christmasworld, held Jan. 25-29 in Frankfurt am Main, trade buyers will learn about how they can best appeal to customers in the future with up-to-the-minute knowledge of trends, exciting products and staged presentations.
The 2019-2020 Christmasworld show, an international trade fair for festive and seasonal decoration, has been developed at the request of Messe Frankfurt, by Stilbüro bora.herke.palmisano. It will form the centerpiece in Hall 11.0 and will include a concentrated selection of exhibitors' products, all identified with the exhibitor's name and stand number.
A set of free Trend Cards will be available for all wholesale, retail and international trade buyers. Both the Trend Zone and the Trend Cards will provide help with ordering, suggestions for creating selections, ideas for merchandising. In addition, a number of talks will provide information about current trends in fashion and product design.
Christmasworld Trends: The Centerpiece of Hall 11.0
"The Christmasworld Trends will be finding their way to the center of our inspirational Hall 11.0 and will thus be close to the range of products and services on offer from our exhibitors. It is in this Hall that they will be presenting their high-quality product mix of Christmas and seasonal decorations, together with floristry supplies and garden decoration, as well as suggestions for sales displays," said Eva Olbrich, director Christmasworld, Messe Frankfurt Exhibition GmbH. "Making the Christmasworld Trends the centerpiece will concentrate more intensively on providing unique experiences for shoppers. Ordering becomes simpler, as we offer, in a central location, an effective aid to deciding what to include in the selection for a given range of goods."
With the new hall layout, Olbrich looks to top the results of the last visitor survey. The last Christmasworld was considered to have showcased the key ground-breaking trends by 73 percent of respondents.
Christmasworld Trends 2019-2020
"The four thematic scenarios of the Christmasworld Trends reflect the important influences of some major designers and their preferences for materials, colors and shapes," said designer Annetta Palmisano from Stilbüro bora.herke.palmisano.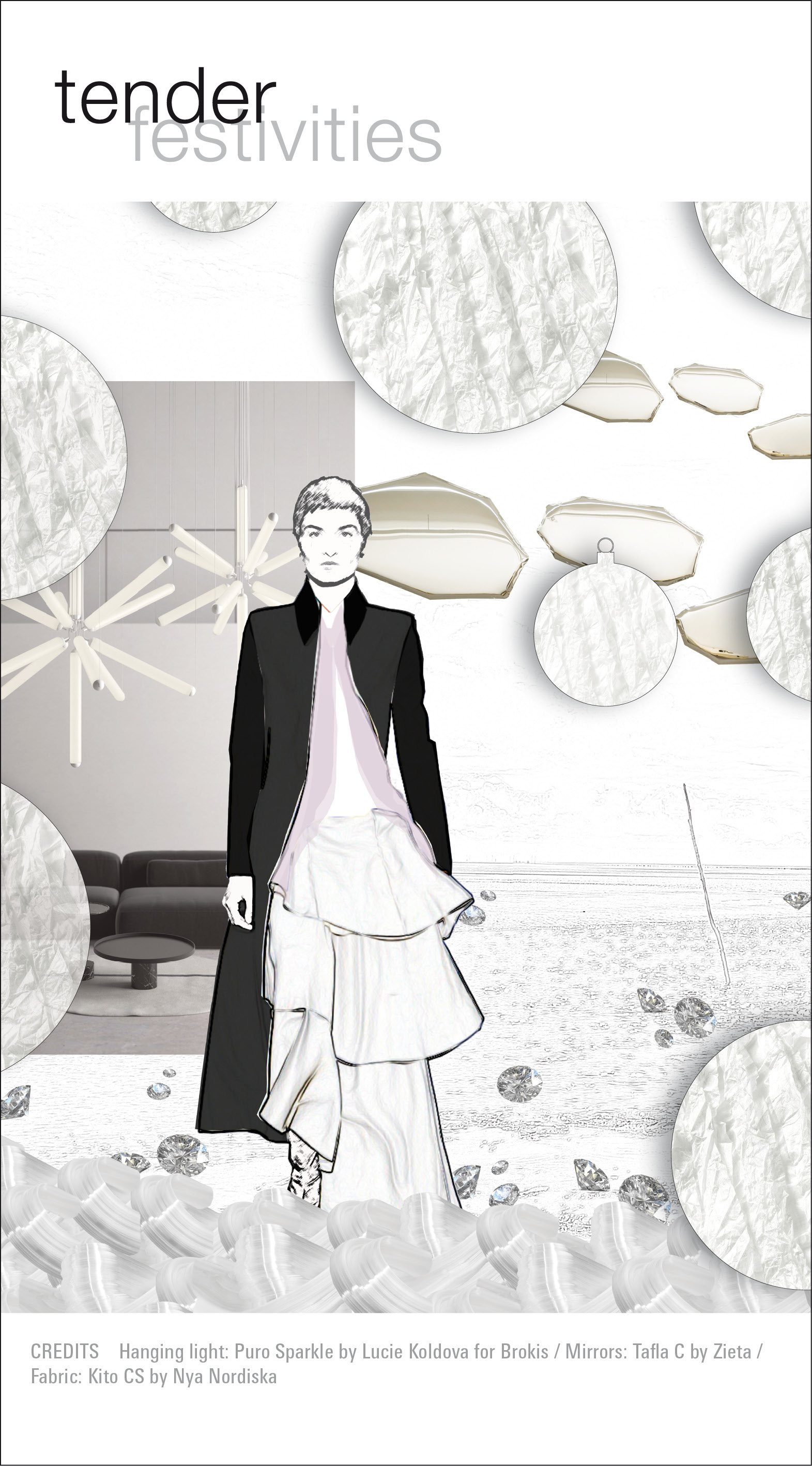 Tender Festivities
The moon and stars are the inspiration for these festive decorations. "Moving structures, delicate transparency, amorphous forms and reductionist designs conjure a festive, poetic and modern fairy-tale atmosphere," according to the Trend Bureau's description of Tender Festivities.
Colors: Colors in this trend range from pale pastel and neutral, purist shades to a cool gold. Light, reflected light, misted visual effects and haziness underpin this look. In addition, natural colorways that flow over materials such as stone, mother of pearl and paper are found with this trend.
Inspiration: Modern, clean-lined and amorphous shapes are what characterize this other-worldly style. It includes delicate glassware, often with soft reliefs, mirrored or double-skin effects. Ultra-smooth and high-gloss surfaces are combined with matte finishes, stone effects, creased, folded and pleated surfaces, as well as high-quality, natural papers.
Essential Ceremonies
Essential Ceremonies is a style full of emotion that combines modernity with natural colors and rustic materials. When it comes to festive decorations, handmade and natural items are what catch the eye.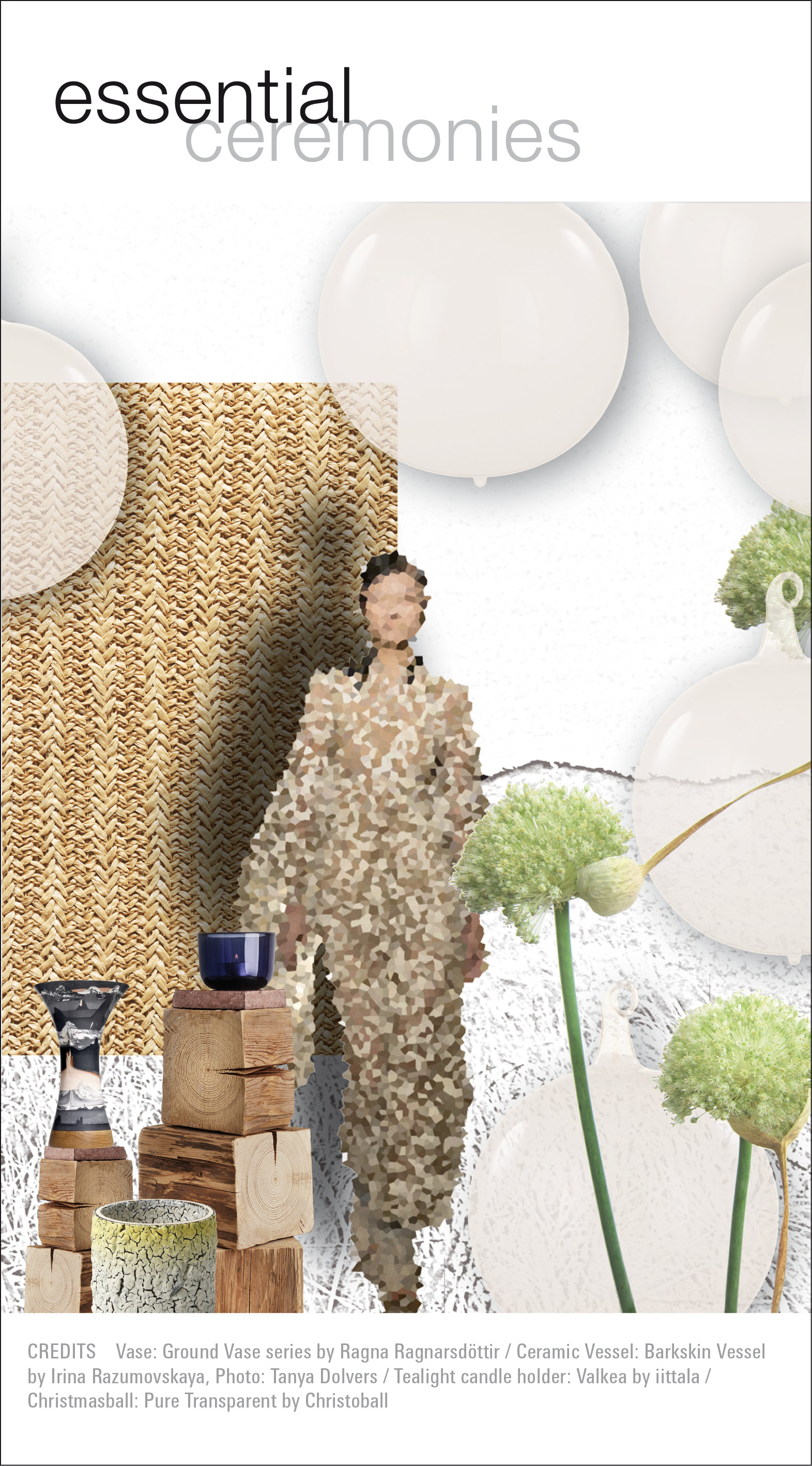 Colors: Earth tones reflect a close connection between naturalness, modernity and rustic influences in Essential Ceremonies. This relationship is achieved by the meeting of calm, cool and purist neutrals with warm, burnt tones and a matcha green. Matte, raw and untreated finishes underline this clean look.
Inspiration: Dry to the touch, rough, broken and distressed surfaces and crackled textures help us get closer to nature. Experimental approaches to the use of materials, as well as an artisanal and rustic aesthetic are found in this trend.
Sweet Traditions
"This is a trend that sets great store by cute, witty details and an extremely youthful appeal – pretty little decorations bring joy and charm skipping into living spaces," said the designer.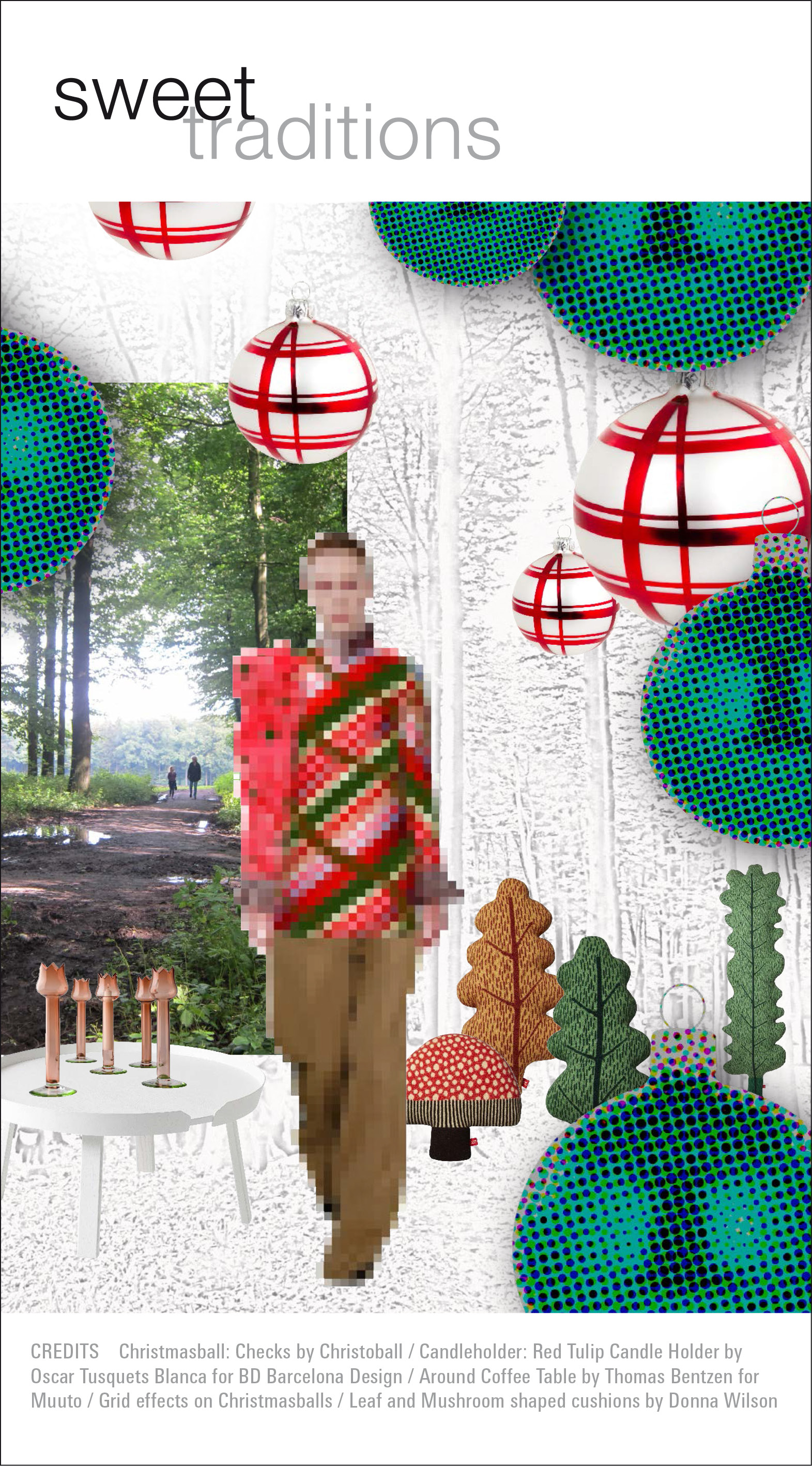 Colors: Gingerbread, peach, nougat, bittersweet, strawberry ice, coconut, rum and raisin, together with evergreen, create a recipe in which even the traditional Christmas red and green have a vibrant and enlivening impact. Surfaces are reminiscent of icing, sugar pearls and glistening caramel.
Inspiration: Opaque white, colored clear and milky glass, as well as net and latticino patterns in glass are used for intricate ornamentation of vases and candle holders. These elements find themselves in the company of knitted items and imaginative paper artwork in Sweet Traditions. The trend includes a mix of Norwegian patterning, repeats, checks, diamonds, edgings and trimmings, hand-written patterns and drawings.
Luminous Celebrations
Luminous Celebrations will feature party-time glitz and glamour, futuristic music, sparkly effects and iridescent Christmas garb, starring vibrant colors and glamorous surfaces.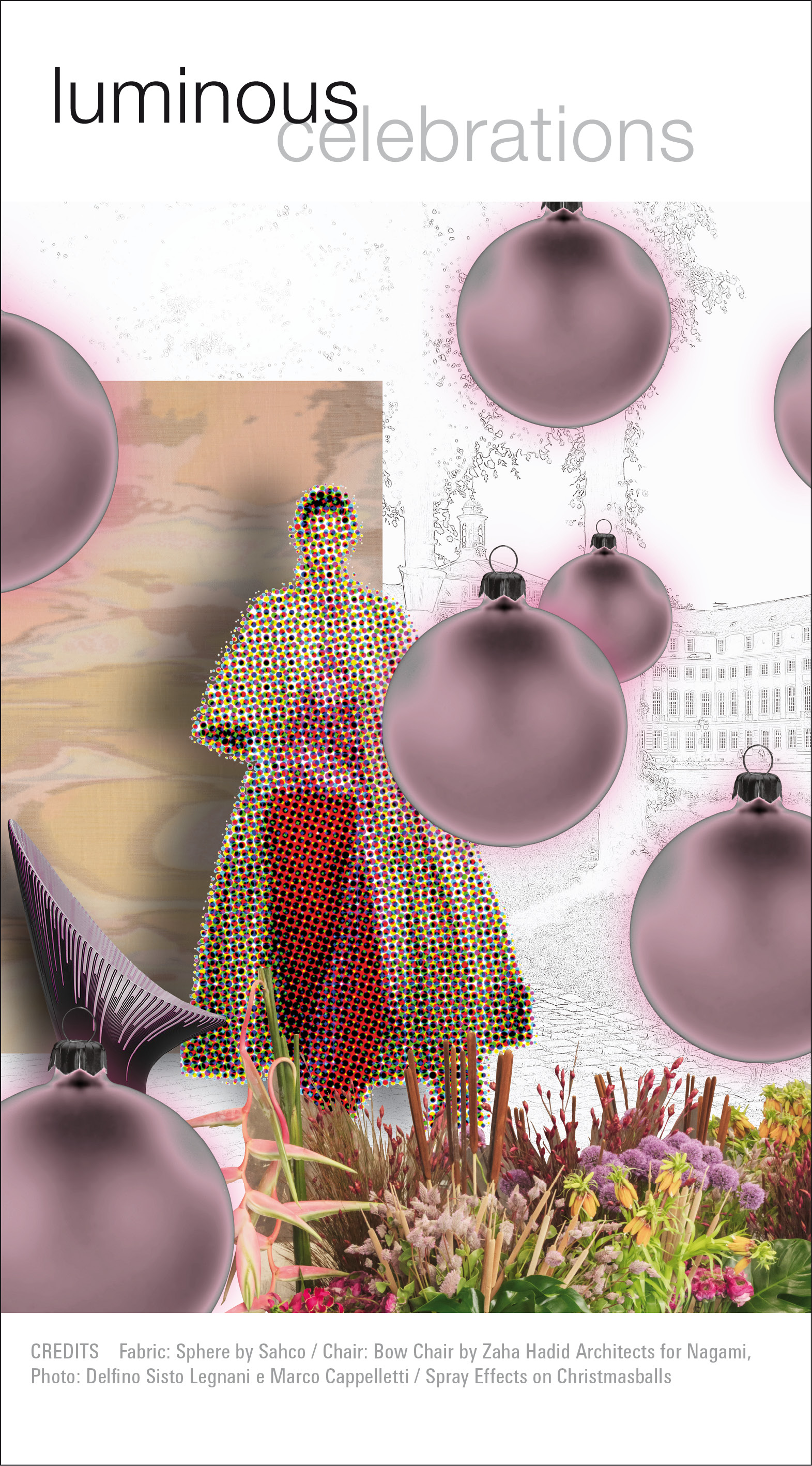 Colors: Luminous Celebrations colors are based on a vibrant base color. Changing metallic colors and shade gradations bring out an exciting "color melting" effect within the trend.
Inspiration: The materials featured in Luminous Celebrations achieve dramatic effects through glittering opalescence and colored, polished metallic surfaces. The trend uses sequins, ultra-glossy finishes, shimmering feathers and velvet. Typical, too, are crystalline rock textures, marbling and metallic sheens in bronze and gold, which create iridescent glassware.
Trend Talks
The experts from Stilbüro bora.herke.palmisano will hold Trend Talks everyday during Christmasworld, from Jan. 25-28, 2019 beginning at 11 a.m. to 1 p.m. On Jan. 29, 2019, the designers will be present at noon. The experts will explain the four style trends and free Trend Cards will be available to visitors.
Trend Cards are also available at the Christmasworld Trends information desk in Hall 11.0, Stand C 40. The cards are designed so that the entire industry can have the details of relevant colors, shapes, materials and designs at their fingertips.