'Tis the season to do some shopping, but not with costly international shipping and crowded malls.
Take the stress out of Christmas shopping and support local online homewares stores this festive season. Simply click through to find the perfect presents for friends, family or a special something for yours truly.
Gathered Store
It's not just unique decor you will find at this Bendigo-based store, you can get a side of fashion, travel essentials and skincare, too. Among its delights on offer are handmade bohemian wares by Sage and Clare, scented candles and diffusers by Alchemy Produx and Leah Jackson handmade ceramics, making this is a reliable go-to for beautiful local finds to suit all budgets.
We love: Kip & Co's 24-piece cutlery set with its cool acrylic handles in a palette of mustard, navy, plum, burnt orange, jet black and dark rose pink.
House of Lita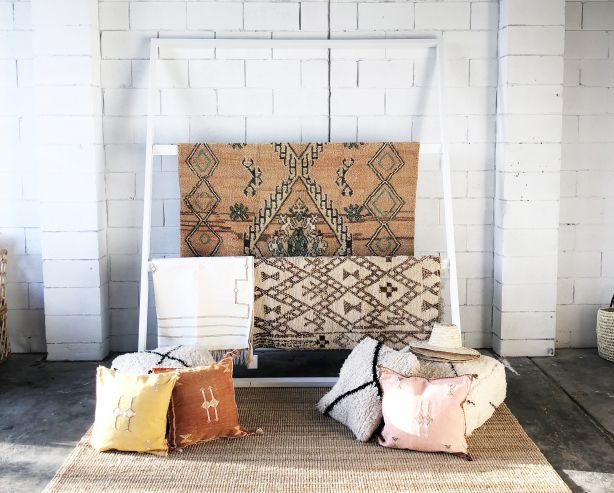 Founded by ex-Vogue Living editor Lauren Powell, and creative director Brigita Millard, House of Lita stocks unique and one-off homewares sourced all over the globe. Home to a strong selection of brands and interior must-haves, just try and choose from a selection of authentic Moroccan rugs, thick throws, oh-so-soft bed linen, scented candles by the Candle Library (we love Peony), and chic statement furniture.
We love the range of Cactus silk cushions handmade in Morocco. Available in a range of earthy hues, each one is different. But hurry, you have to be quick to snap up one of these one-offs.
HENDRIX & Harlow
Based in Bangalow and with a brand philosophy of "original creation with soul", HENDRIX & Harlow stocks its virtual shelves with custom-made furniture, honestly crafted homewares, and unique art.
We love: HENDRIX & Harlow Hanging Chair, $129. Hang out in this super comfy chair, hand-woven in Nicaragua using soft cotton and built with a hand-turned hardwood timber bar.
Worn Store
Having carved out a reputation as the one-stop shop for sustainable furniture, as well as new and antique lifestyle accessories sourced from villages in Indonesia and Borneo, Worn ensures every item stocked is meticulously crafted by hand.
We love: The Best Practice brass vase, $300, hand made by artisan Anna Varendorff, and stamped by her with a number to prove authenticity.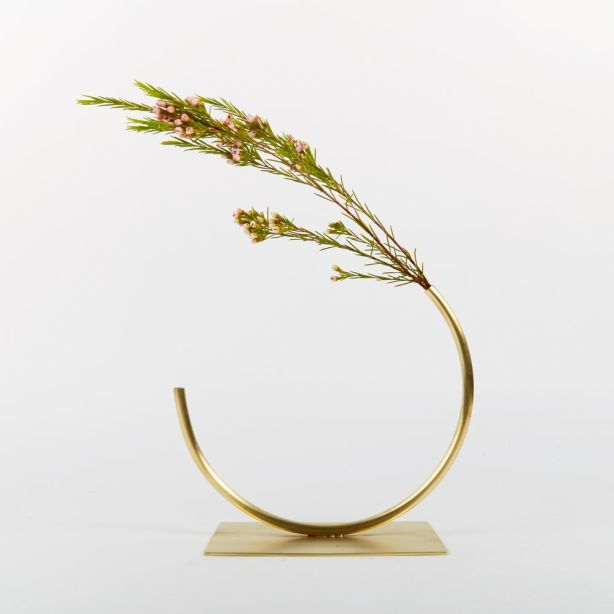 The Modern
The home of classic Scandinavian-designed furniture and accessories that won't stress out your bank account. A virtual modern mecca of affordable Scandi-chic statement furniture, be sure to check out the chic reading chairs, ottomans, and array of cool ornamental pieces.
We love: Oscar Dog, $120, designed by Architect Made. Handmade in beech wood, his body is malleable, with every angle, curve and bend thoughtfully crafted for hours of stylish fun.
Saarde
Inspired by all the rich colours and heritage of Turkish textiles and the vibrancy of coastal living, Saarde embraces artisanal objects of premium quality, simplicity, thoughtful detail, and beautiful craftsmanship.
We love: Saarde's set of three galvanised Iron and brass pots, $89. They are the perfect combination of rustic and polish and suit any style of interior.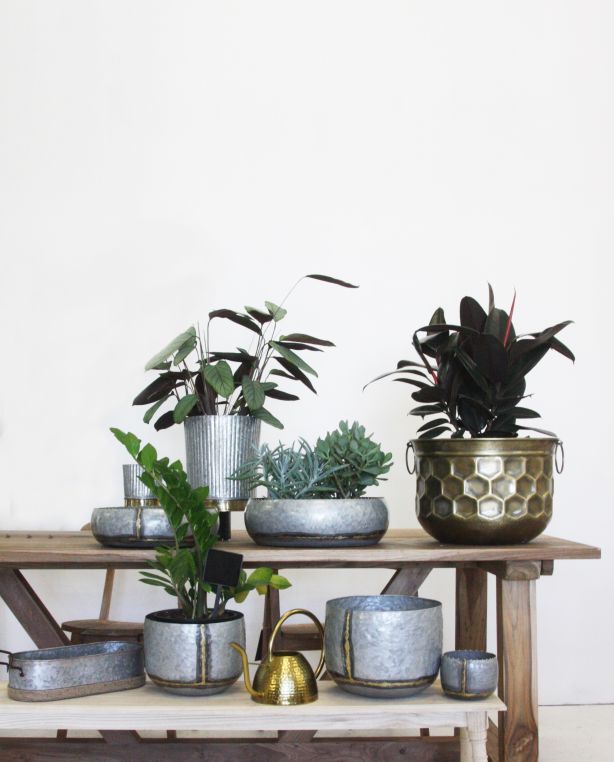 Ahoy Trader
So much more than just a shopping site, this Byron Bay treasure is an eclectic collection of beautiful rustic home decor created by artist and founder Jai Vasicek. His signature style is a mesh of classic and modern art which is applied to ornaments and textiles including cushions, decorative ceramic crosses and brass portholes.
We love: Vasicek's stunning ceramic tiles that are individually hand painted. They look equally beautiful presented as a single object d'art or suspended on the wall in a cluster.
Jam Factory
Based in Adelaide, the Jam Factory comprises of purpose-built studios for making useful and beautiful ceramics, glass, furniture and jewellery, as well as exhibition spaces for showcasing contemporary Australian craft. Shop up online on their cool range of handmade objects that are designed in-house, as well as with up-and-coming and established designers.
We love: Liam Fleming's simple Blown Glass Drop Jugs, $94 each, in pretty gelato hues. Why buy just one when they look so beautiful in threes?