Maintaining and developing global awareness is part of everything OneSpan does. This makes sense, as the company exists to protect banks and other vulnerable institutions against cyberattacks and fraud.
Still, it's not always easy to wrangle individuals with different cultural perspectives and career aspirations under one common cause. That's why OneSpan takes time to nurture a culture that thrives on diversity and localized differences, especially as the company expands its global footprint.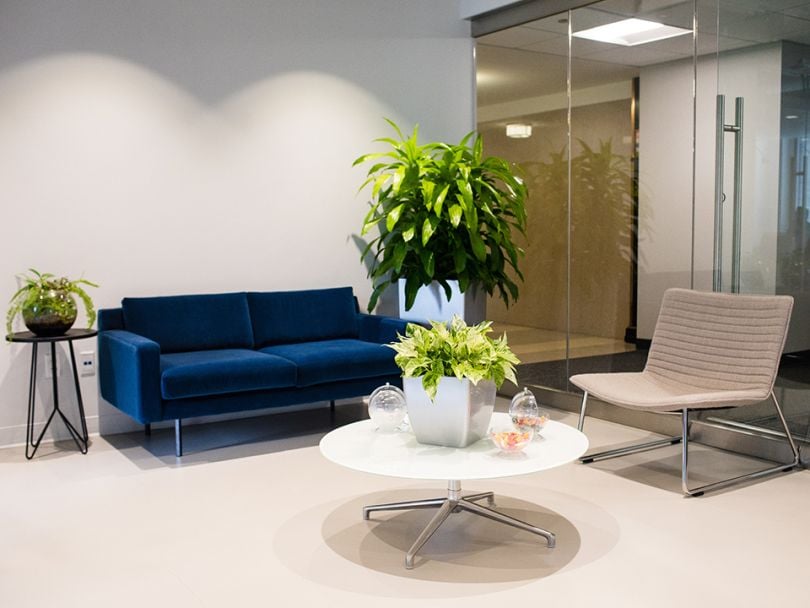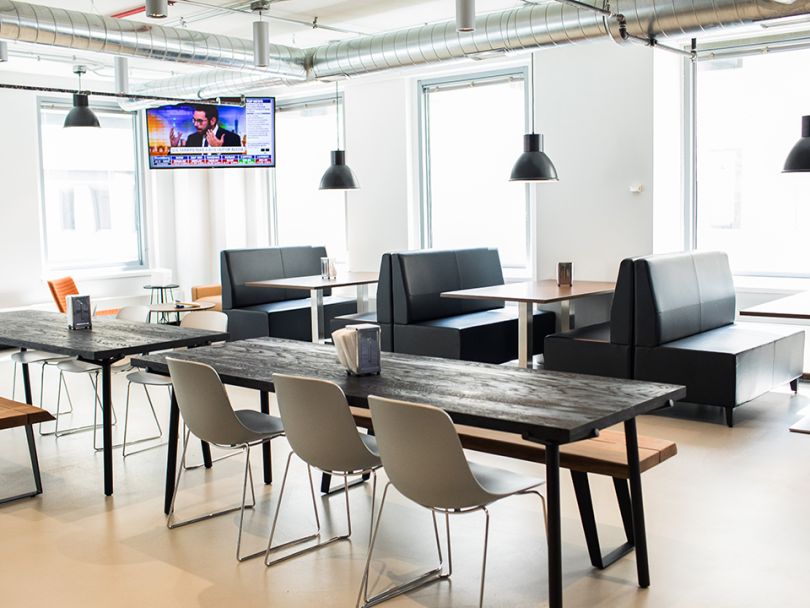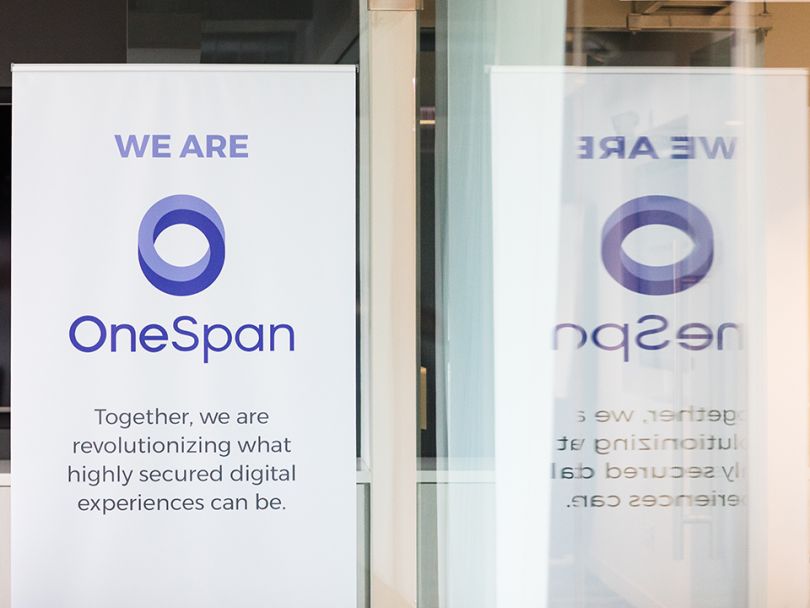 FOUNDED: 1991
EMPLOYEES: 675 (50 locally)
WHAT THEY DO: OneSpan is a cybersecurity company that helps organizations establish trust in people's digital identities, the devices they use and the transactions that shape their lives.
WHERE THEY DO IT: Chicago
SIGNIFICANT CLIENTS: IBM, HSBC and BMW
TRANSFORMATION: OneSpan, formerly VASCO, used to be a hardware company.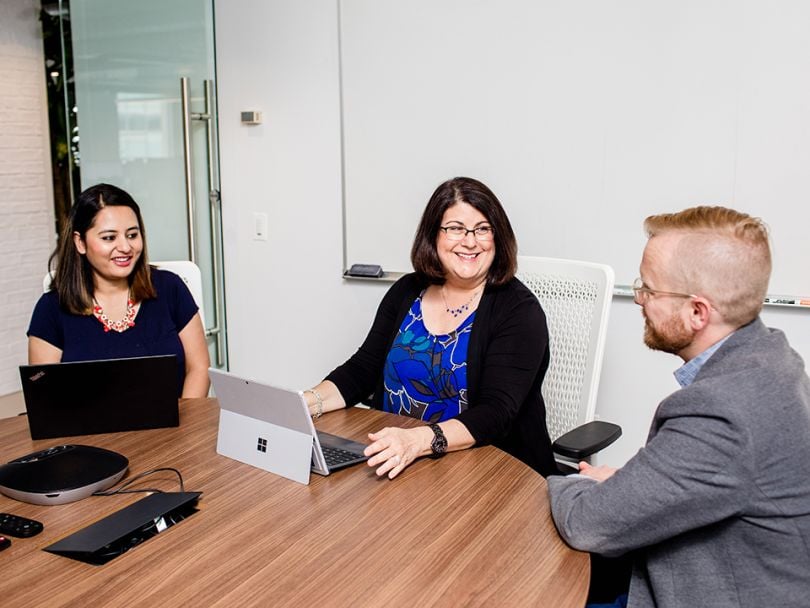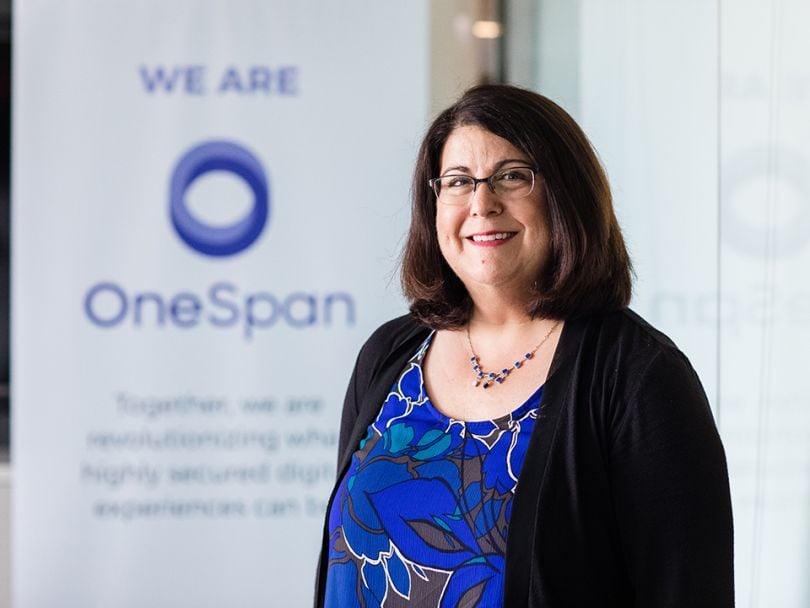 Tracy McCarthy, CHRO
Tracy McCarthy leads global HR initiatives, such as attracting and retaining top talent as well as managing employee engagement and development and employee benefits. She also serves as the company's culture steward.
BEYOND WORK: Tracy loves traveling and meeting people from different cultures around the world, especially when she can pursue her photography hobby.
What initially drew you to OneSpan?
The leaders at OneSpan are best-in-class and I wanted to surround myself with smart, motivated people who push me to be better. Also, the cybersecurity industry is dynamic and ever-changing, and extremely important in our digital world. Finally, OneSpan's size is just right — neither too big nor too small — providing the opportunity to make an impact on the success of the business.
OneSpan's size is just right — neither too big nor too small — providing the opportunity to make an impact."
How do you build and maintain a strong culture?
We really believe that finding time to connect with each other is an important part of building a world-class organization. We take the time to do this, whether it be a happy hour, a new hire onboarding class in one of our international locations or through daily conversations in one of our common spaces.
How does your office design support your culture?
We value collaboration — it is paramount to innovative thinking and performance. Most of our offices are designed to let people collaborate with each other through an open floor plan, yet we have private spaces for when people need to concentrate on a project or task or have a meeting. We have found this layout is improving productivity and teamwork in many ways. While it was a change for our team, they have embraced it and find they connect with others in more authentic ways as a result.
How does OneSpan support your pursuits outside of the office?
Our CEO, and the company in general, is very supportive of continued development and giving back to the community. I am active in national and local HR groups and technology groups, and I share my talents with others on a volunteer basis. For example, I am on the board of Chicago Tech Academy, a project-based STEM high school in Chicago. This allows me to help shape the future of young people who will someday work for our company or others in Chicago and around the globe.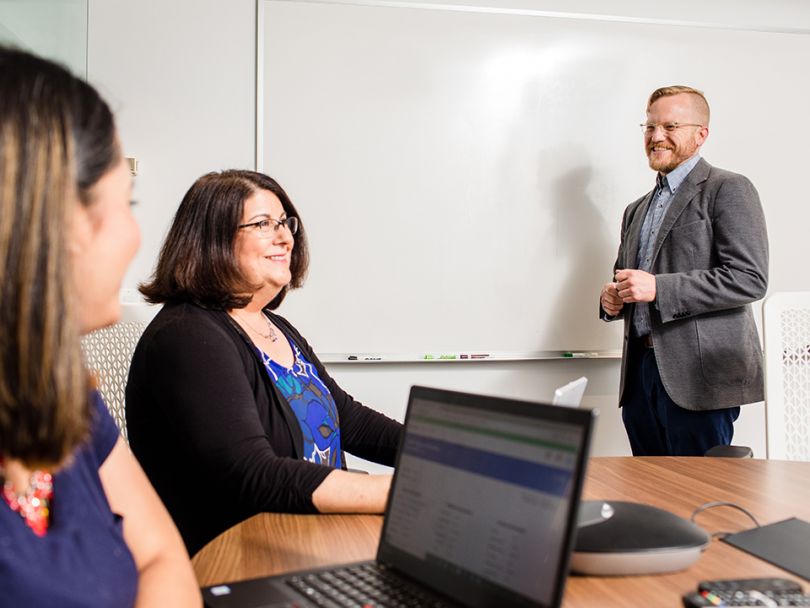 Sam Bakken, Product Marketing Manager
Sam Bakken works with sales, marketing, product management and other teams to bring OneSpan's security products to market and ensure that both sales reps and potential customers understand these products and their value.
BEYOND WORK: Sam plays and writes music in a local band.
What about the company culture appealed to you before you joined?
It was the inquisitive nature. The assumption wasn't that OneSpan was doing everything right. Of course we've got a strong vision and solid strategy, but in getting there, you need to ask questions of yourself and your customers and iterate. You've got to be market-centric. What are we doing right? What can we improve? And then take action to maintain your strengths and make adjustments elsewhere to improve the lives of your customers.
What is something that surprised you after joining OneSpan?
I enjoy how global OneSpan is. Not only did I finally get to visit Paris thanks to a work trip, but some days I'll speak to a product manager in France, a sales rep in Turkey, a marketing colleague in Montreal and a business solutions manager in Belgium. I've never had the pleasure of working with such a wide variety of people from so many different cultures, and it makes all-hands company meetings really fun.
Describe your company's culture in three adjectives.
Diverse, inquisitive and customer-obsessed. I've already mentioned how global we are, and collecting diverse opinions helps avoid some bias in decision-making. In terms of curiosity, everyone is encouraged to ask questions, and you really do have the agency to make change if you think you can improve something. And finally, everyone's number one priority is ensuring we deliver on our promises to our customers — we're all one team focused on that objective.
Everyone is encouraged to ask questions, and you really do have the agency to make change."
How is this company's culture different than previous companies in which you've worked?
The variety of perspectives and depth of industry expertise. And this is especially important when it comes to banking. The regulations and customer experience can vary significantly from region to region, so it's very important to have local expertise. Teams tend to reflect their cultures powerfully — like in the way they solve problems, communicate, celebrate, agree, disagree, etc.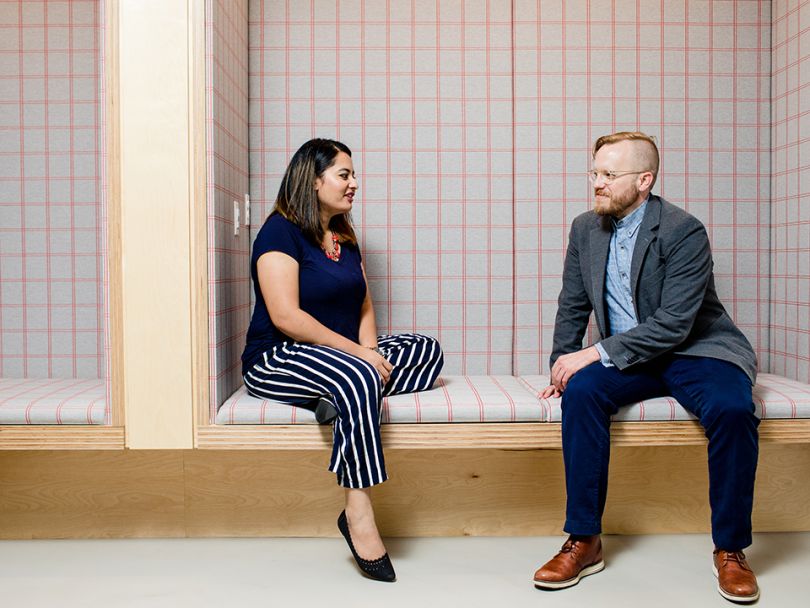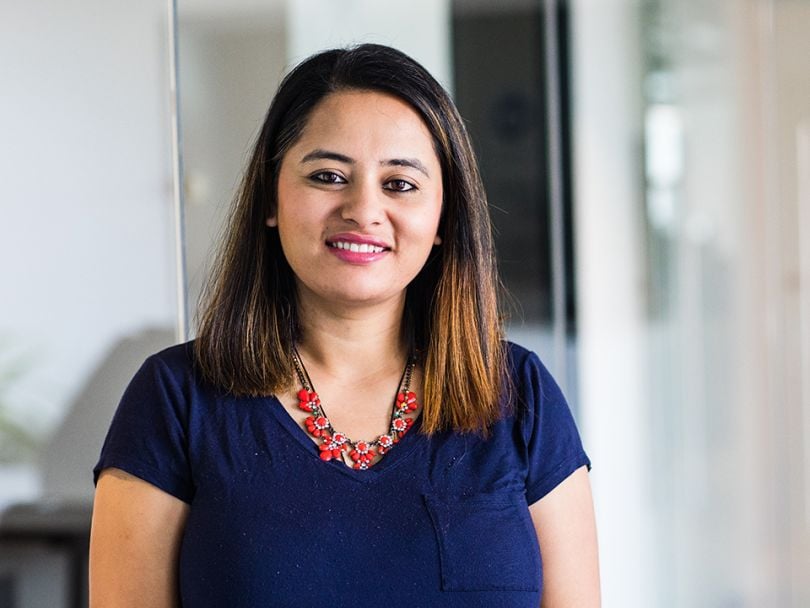 Richa Rayamajhi, Enterprise Data Analyst
Richa Rayamajhi translates data into digestible stories and presentations.
BEYOND WORK: Since discovering gardening, Richa can't get enough of it.
What was your onboarding experience like at OneSpan? How did the company support your ability to get up to speed?
The transition to OneSpan was very smooth. I was given a lot of training to understand the system, and an abundant amount of time to explore the system on my own. My manager and colleagues were always trying to help me understand things when I was struggling.
How does OneSpan's office design support your work and the company's culture?
There isn't one spot where you don't see beautiful green — there are beautiful, healthy plants everywhere. This helps refresh me after looking at a screen. The view of the Chicago River is really beautiful, too. We also have a quiet room, which is a nice spot to stretch out and relax. Plus, our office space is not limited to cubicles and rooms. It also has several casual seating areas where you can converse and bond with colleagues.
What are some activities you've done with your colleagues that built comradery?
OneSpan will host lunches and happy hours, and sometimes colleagues will get dinner together after work. It's fun exploring new places in the city as an excuse to bond with colleagues. I have also built comradery with colleagues in cross-departmental meetings designed to help us align on challenges. In these meetings, we all unite to overcome any difficulties, and they help me as much as I help them. Working together is one of OneSpan's biggest values. Not only does the company preach teamwork, but it also strongly practices it.
Not only does the company preach teamwork, but it also strongly practices it."
How does the company's overall culture impact your work?
It makes me accountable for delivering results, but it also gives me the freedom to complete projects in a way that works for me. The hours are flexible, which is a big plus for me since I am a night owl. I usually generate solutions to issues at night.