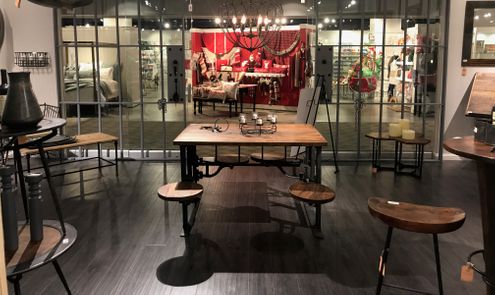 Los Angeles, July 2018 – UMA Home Décor has opened an all new 29,000+ sq. ft. showroom at Las Vegas Market, located in Building C, 4th Floor, Showroom #420. It will host a Grand Opening celebration on Sunday, July 29, at 9:25 a.m.
CPO Phil McGreevy said, "We have been and continue to roll out many thrilling projects, and the Las Vegas Market showroom is our most recent exciting announcement. It's our second largest showroom in company history, next to our Compton, Calif. showroom which is over 100,000 square feet and houses our entire stock – over 15,000 pieces."
In addition to its current best sellers, UMA will be showcasing over 1,200 brand new products featuring upscale offerings from Indonesia and the Philippines. Along with these exciting new pieces, UMA Home Décor will feature the very popular and recently expanded Alcatraz Collection.
Alcatraz is a minimalist design assortment inspired by utilitarian furniture historically used in prisons. As McGreevy said, this new showroom is just one of the many exciting surprises UMA Home Décor has announced in recent months.
Last winter, over 3,000 new products were added to its broad assortment and in the spring of this year, Uma Home Decor completed the new expansion of its High Point showroom.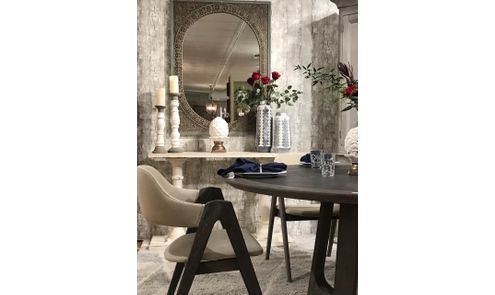 UMA Home Décor also has the following showrooms:
High Point Furniture Market
IHFC #W348
Tel: 336.883.0668
Dallas World Trade Center
#600
Tel: 214.752.5500
Las Vegas World Market Center
#C420
Tel: 702.749.7944
Atlanta Americas Mart
Building 2, #1010
Tel: 404.523.0222
Flagship Showroom, Southern California
350 West Apra St.
Compton, Calif.
Tel: 310.631.1166