NWI Business Ins and Outs: Brickies Gyros expands, Aunt Millie's closes in Merrillville, Consider the Lilies sells crafts in Munster, Belle Tire coming to Valpo
Brickies Gyros is back, bigger than before, and now offers buckets of beer and live entertainment.
The gyro stand closed in August because the city of Hobart plans to demolish the Clock Tower Plaza where it was located. The demolition is part of a project to rebuild the East 3rd Street Bridge over Lake George. So the gyro place relocated a few blocks away, to a much larger location at 524 E. 3rd St. in Hobart, where it's more than doubled its staff to nine employees.
Formerly a small carryout restaurant, Brickies Gyros acquired and moved into a building formerly occupied by the Old Stove meat market and deli, which closed about four years ago, and the Mauer's Hospitality Room, a banquet hall that closed more than a decade ago. Brickies Gyros now has 60 seats.
"Before, customers could only sit outside on a picnic bench by the lake," owner Wendy Race said. "Now we have a lot of seating."
Brickies Gyros also gained a much larger kitchen that lets it run regular specials in addition to its usual offerings of Chicagoland staples including gyros, hot dogs, Italian beef, Italian sausage and meatball sandwiches. Specials that prove popular, like the pot roast sandwich, get added to the regular menu.
The restaurant has been in downtown Hobart for more than six years, and Race acquired it about four years ago, looking for a change of pace from being a Realtor.
"It's my whole life," she said. "It's all I do. I get up in the morning and go shopping for the restaurant. It's a full-time job. Then I go home and go to bed."
Race spent months renovating the new building, which has been decorated with nostalgic Brickie memorabilia, both of the city and Hobart High School. The restaurant now keeps a pot of chili going, has rolled out all-day delivery, and has snagged a three-way liquor license to help boost evening business.
"We can offer Long Island iced teas, margaritas, and reasonable bucket specials," Race said. "You can come in for a sandwich and have a glass of beer or wine with your hamburger. It's still a family-friendly restaurant where kids can come for cheese fries after school; it's just now more people can get a beer if they want."
About once a month, Brickies Gyros will host acoustic musicians or other live entertainers, like stand-up comedy or trivia contests. It plans to offer a family fun night every Tuesday with face-painting, balloons and other activities for kids.
"It's a lot nicer than the old place," she said. "Everything is made-to-order and reasonably priced."
A grand opening celebration will take place from 4:30 to 10 p.m. Feb. 28. There will be a pig roast with $8.99 plates of roast pork, potatoes, soup and salads. In the evening, Hobart Mayor Brian Snedecor will make remarks and the country and classic rock band Nawty will play. 
Brickies Gyros is open from 11 a.m. to 10 p.m. seven days a week.
For more information, call 219-942-0101 or find the business on Facebook.
Closed
Aunt Millie's Bakery has sold its last loaf of bread in Merrillville.
The 118-year-old Fort Wayne-based bakery chain opened a store at 8280 Mississippi St. in Merrillville, in a former Tire Barn Warehouse across from the Southlake Mall, in 2015. It sold an array of whole-grain bread, buns, rolls, English muffins, bagels and muffins.
A company representative said it closed on Monday.
The company also operates a commercial bakery in Lowell, making hamburger and hot dog buns that are sold at grocery stores under the Aunt Millie's brand name. It cranks out as many as 69,600 buns per hour. The facility opened in 2017, employs an estimated 117 workers, and serves the greater Chicago area.
Open 
Munster resident Julie Kapteyn enjoys going to pop-up craft and artisan markets like The Fetching Market.
She wished there were someplace one could go at any time to find handmade goods, so she opened a shop herself, naming it after the Bible quote "consider the lilies of the field, how they grow; they toil not, neither do they spin."
Consider the Lilies Giftery at 8237 Forest Ave. in Munster sells handcrafted work from more than 50 vendors. Most of them are local and within an hour's drive, but some hail from as far away as Kenya and Indianapolis.
The store sells jewelry, home decor, handbags, baby items, teddy bears, dolls, soup, candles and leather journals. Vendors include the Flannel Candle Co., Poppies Candles & Gifts, Bird and Bear Dolls, Tiddleywink Toffee, the Gourmet Goddess and Mother Wilma's Marshmallow Factory
"We have a real variety," she said. "I always want to open a little shop. I would go to popup markets, meet the vendors and see what they make. I was inspired by their passion and talent."
Kapteyn, who repurposes furniture for her own enjoyment, said the boutique was a place to find one-of-a-kind gifts.
"I have a lot of repeat customers," she said. "There are a lot of great artisans in the area. It's a place to find unique things and gifts. The work of the artisans makes the store what it is. It's a great way to shop small and local."
Consider the Lilies offers Door County Coffee and Tea from Wisconsin to shoppers browsing the store.
The store is currently open from 10 a.m. to 4 p.m. Tuesday, Wednesday and Friday, and from 10 a.m. to 3 p.m. Saturday.
For more information, find Consider the Lilies on Facebook and Instagram.
Coming
Belle Tire, a Michigan-based premium tire and auto care shop, plans to open in Valparaiso this fall.
The company, which was founded in Detroit in 1922, has more than 90 locations across Michigan, Ohio and Indiana, including one in Michigan City.
Belle Tire President Don Barnes III told the trade publication Tire Review that the chain planned to open another 17 stores this year, mostly in the Indianapolis area, but including the store in Valparaiso.
Open
The recently opened El Poblano Mexican Restaurant at 7600 Broadway in Merrillville just got a three-way liquor license that lets it sell beer, wine and liquor, owner Javier Paredes said.
The traditional Mexican restaurant that takes pride in its carne asada has started selling domestic and imported beers, sangria and a variety of margaritas in the former Delta Restaurant space. 
New owner, name
Evanston-based Extended Care acquired the 216-bed facility of HCR Manor Care in South Holland for an undisclosed sum and rebranded it as  the South Holland Manor Health & Rehab Center.
"With the addition of this former Manor Care facility to our roster, our world class services will now be available to the South Holland community," said Dina Gallo, regional director of business development for Extended Care. "Our goal is to offer the full spectrum of health and rehabilitation services throughout the health care continuum in the south suburbs. "
The facility offers recovery and rehabilitation care to both long-term residents and people who were recently discharged from the hospital.
"We can now promise the services, support, expertise and training from one of the largest and most complete post-acute health care teams to the people of the Chicagoland region, yet deliver it with the same 'neighbors caring for neighbors' community approach that will make these locations so special," she said.
NWI Business Ins and Outs: Fine dining Italian restaurant and rooftop cocktail bar coming to Chesterton, Dry Goods planned at Southlake Mall, Nothing Bundt Cake opens in Schererville, Harold's Chicken coming to Michigan City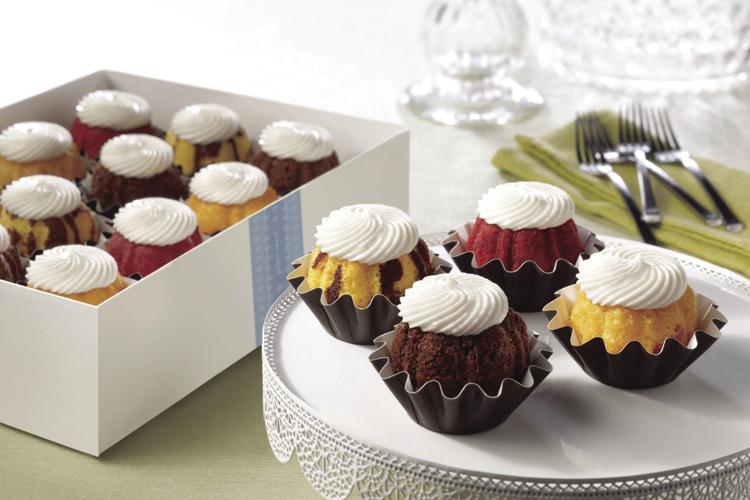 Abbiocco Italian Cuisine plans to bring Chicago-caliber Italian fine dining to Chesterton, drawing on a rich family heritage that includes the famous John's Restaurant & Pizzeria in Calumet City and Ciao Bella in Schererville.
A sister business, the rooftop bar Luna Kitchen + Cocktails, will open above it in a new building that's under construction at 600 Gateway Boulevard in Chesterton. It will have a retractable rooftop so it can be used year-round and in inclement weather.
A group that includes Agostino Femminella, the grandson of former John's Pizzeria cook Agostino "Gus" Femminella, and Ciao Bella owner Joe Scalzo are opening the 9,000-square-foot eatery that will seat up to 350 diners.
"We wanted a new place for Chesterton that's different and exciting," Femminella said. "In Italian, abbiocco means to feel fulfilled after having a great meal. It's going to be traditional Italian cuisine with a twist on it. And there will be a rooftop bar with small plates where people 21 and older can go to relax. It will be a little bit more casual with small plates, shareable appetizers and comfort food. It will be a little more American."
Abbiocco hired Chicago chef Josh Ramirez to serve as its executive chef. He's worked at Quartino Ristorante, Bar Siena and Custom House Tavern in the city and will craft a chef-driven menu for the new restaurant, which also may serve some Ciao Bella favorites.
The menu will include pasta, pizza, steak, seafood and daily specials, sampling different regional cuisines from across Italy.
"We want a place where everyone, whether white collar or blue collar, can feel welcome and comfortable and enjoy their meal," Femminella said. "We'll provide some live entertainment, mostly on the roof. You can come for a fine dining experience or to watch the game by the bar."
They expect it will be a draw from neighboring towns since it will be located just off Ind. 49 and the Indiana Toll Road, by AJ's Pizza.
"There's nothing like it in the area," he said.
Construction should be complete by the end of April. Abbiocco and Luna Kitchen then plan to hire about 30 to 40 employees and be open by early June, Femminella said.
The restaurant will be open for both lunch and dinner.
"My family has been in the restaurant business for a long time," he said. "My grandfather came here from Italy and one of his first jobs was at John's in Calumet City. We want to give people a good, fun experience."
For more information, visit abbioccoeats.com or find the businesses on Facebook or Instagram.
Open
The long-awaited Nothing Bundt Cake has opened in Schererville's Shops on Main.
Yes, the pun is a reference to bundt cakes, the European-style ring-shaped cakes that are baked in bundt pans.
Valerie Warnell and Tammy Oliver, friends of 25 years, opened the franchise bakery at 69 U.S. 41. The pair has some personal history.
"We have been friends since our kids were little and now we have eight children and five grandchildren amongst us," Warnell said.
The Dallas-based chain was founded in 1997 and now has 292 bakeries across North America. The Schererville bakery is its fourth in Indiana and 20th in the Chicago metropolitan area.
It sells bundt cakes made with eggs, butter and cream cheese in four sizes, 40 unique designs, and 10 flavors.
"Bundt cakes mean happiness and we can't wait to spread joy in our community," Oliver said. "To be able to do it with my dear friend is frosting on the cake."
Nothing Bundt Cake is open from 9 a.m. to 7 p.m. Monday through Friday, from 9 a.m. to 5 p.m. Saturday, and from 10 a.m. to 4 p.m. Sunday.
For more information, call 219-300-8570 or visit www.nothingbundtcakes.com.
Opening
Dry Goods will open at the Southlake Mall in Hobart during the first week of March, mall Marketing Director Kristi Jackson said.
"They are a national chain that sells women's apparel," Jackson said. "They are located on the upper level near JCPenney."
Dry Goods started as an actual old-fashioned dry goods store, selling textiles and sundries in Davenport, Iowa in 1872. It now sells modern women's fashions at more than 40 mostly mall-based stores across the Midwest, including five in Indiana and nine in Illinois.
The Iowa-based retailer sells dresses, sweaters, jackets, T-shirts, rompers, kimonos, skirts, shorts, pants, jeans, jewelry, bathing suits, and accessories.
For more information, call 219-472-7670 or visit drygoodsusa.com.
Coming soon
Harold's Chicken Shack, the legendary South Side Chicago fried chicken restaurant, is eyeing a Michigan City location.
Signs posted in the window of a storefront at 11th and Franklin streets in downtown Michigan City say a Harold's is coming soon.
The fast food and takeout chain is widely celebrated for its southern-style fried chicken, which is often dipped in mild or hot sauce. Harold's has Northwest Indiana locations in Gary, Hammond, Merrillville and Dyer, which an article in Chicago Magazine claimed was the second best Harold's in a ranking many South Siders disputed.
Open 
Caring Hearts Adult Day Care opened in Portage to take care of people who are physically or emotionally impaired.
The business at 3391 Airport Road watches over and provides two meals a day to clients who currently range from 21 years old to 94 years old. They are taken care of in a family-home environment during the day, while their caretakers are at work.
"Our staff of caregivers is most patient, kind and understanding when it provides for the activities and entertainment of its charges," owner Karen Ruiz said. "Virtually all efforts are made to make certain that the client is active and comfortable."
Caring Hearts Adult Day Care accepts insurance, Medicaid waivers, and direct payments to take care of adults, such as quadriplegics or those who suffer from multiple sclerosis. They get access to nurses, beauticians, and podiatrists, and go on occasional field trips.
"We are happy to provide a place, comfort and opportunity for any person with disabling impairments to feel loved and comfortable," Manager Rebecca Ames said.
For more information, call 219-841-5787 or visit caringheartsadultdaycare.com.
Renamed
The straightforwardly named Booze Liquors at 820 W. 61st Ave. in Merrillville was acquired by a new owner and renamed Party Liquors #1. It continues to be a liquor store that sells booze, as the old name implied.
The small Party Liquors chain also has a location in Gary.
Open temporarily
Rivich Auction and Estate Sale will have an antique auction at noon Sunday at 9430 Calumet Ave. in Munster, and host a pop-up shop of vintage items there through April 1.
"Rivich Enterprises has been in business for 34 years in Northwest Indiana and Chicago," owner Rebecca Rivich said. "We work on location liquidating people's things of value, such as better antiques and quality jewelry, art and designer items — through estate sales and auction."
The pop-up shop runs through the end of March, but then must close because the property is being redeveloped.
For more information, find Rivich Auction on Instagram at @vintagechicagodesign.
NWI Business Ins and Outs: Thai and sushi restaurant opens in Valpo, Vegas Baby nightclub opens in Griffith, Big Frank's Sausage makes big move
A new Thai and sushi restaurant by the Valparaiso University campus aims to bring a taste of Thai cuisine to Valparaiso.
Thailand native Ittaya Kolasa and her husband Richard Kolasa opened Kin Khao Thai & Sushi at 607 Lincolnway Thursday. It's the second Thai and sushi restaurant to come to Valparaiso in the last three years, after Bangkok Thai and Sushi opened at 2103 Calumet Ave. on the north side of town in 2016.
"My wife loves to cook," Richard Kolasa said. "She wanted to bring some of her culture from her country that might not have been present. It's true authentic Thai food that supports the values of Thailand and the owner's nationality."
The 40-seat restaurant serves Thai food such as Pad Thai, curries, pho, fish soup and a "Three Kings" dish that includes a lobster tail, giant prawns and scallops. It hopes to add sushi in a few weeks and is in the process of trying to hire a sushi chef from Thailand.
Diners will be able to watch the sushi chef at work up close at a traditional sushi bar that sits up to six people.
"We'll have everything: specialty rolls, sashimi, deep-fried rolls," he said.
The business offers Thai teas and coffees, green tea, and soft drinks, and is applying for beer and wine permits.
Kin Khao Thai & Sushi is located in the space of the former Greenwich Terrace Cafe, an American-style restaurant and coffee shop with live jazz that closed in 2014. The new owners invested about $70,000 in renovating the building, leaving up a historic mural depicting Valparaiso in the 19th century.
The 1,300-square-foot restaurant will employ five people at first. It has an outdoor patio that can accommodate 20 diners. Live entertainment is planned outside, including Thai dancing and karaoke.
It's right off campus.
"We're going after the university crowd," Richard Kolasa said. "Many college kids don't have cars and could walk here or get it delivered."
Kin Khao plans to offer delivery itself and through online platforms like Uber Eats, Grubhub and DoorDash. It will also try to draw a lunch crowd with $9 lunch specials.
"Our long-term goal is to keep this family-owned restaurant up and going as long as we can," he said. "Taste of Thailand was in Chesterton for at least 20 years, and we want to be like that."
Kin Khao is open from 11 a.m. to 9 p.m. seven days a week.
For more information, call 219-299-8268 or find Kin Khao Thai & Sushi on Facebook.
Open
The owners of Vegas Cafe in Schererville sold their business on Indianapolis Boulevard to Skillets in Highland, and have since opened Vegas Baby at 213 N. Broad St. in Griffith.
Unaffiliated with the It's Vegas Baby nightclub at the Blue Chip Casino in Michigan City, Vegas Baby replaces the short-lived Zuchez Restaurant and Bar in Griffith, which opened and closed in a few months last year. 
Vegas Baby is a breakfast and lunch restaurant by day, and a bar and nightclub by night. It seats up to 300 and has a large dance floor in the bar area. 
Valentina Mitreska and Mike Petrovic  opened the 6,000-square-foot establishment, which is three times as big as the their former Vegas Cafe in Schererville.
The new place has a different menu that includes all-you-can-eat fish fries on Fridays, stuffed peppers, beef stew, Greek salad and the Serbian sausage cevapi. Vegas Baby has a three-way liquor license that allows it to sell beer, wine and spirits, and will have live DJs and dancing every Friday and Saturday night.
"Local people have to go to Chicago to go dancing or meet someone," Mitreska said. "There's nothing like that here, so we wanted a place where people can go and get on the dance floor. You can't find a nightclub here. Most bars are sports bars."
Vegas Baby maintained the Las Vegas theme of their previous restaurant and also has raffles for prizes.
"We love Vegas. We love going to shows," Metreska said. "I love dancing and music and entertainment. My passion has always been music and entertainment. There are good times in Vegas and we are trying to have a Vegas experience here to make people happy. It's a Vegas kind of atmosphere."
Vegas Baby is open as a restaurant from 6 a.m. to 2:30 p.m. Monday through Thursday, from 6 a.m. to 10 p.m. Friday and Saturday, and from 6 a.m. to 2:30 p.m. Sunday. The bar and nightclub is open from 4 p.m. to 2 a.m. every Friday and Saturday.
For more information, call 219.513.9174 or find Vegas Baby Bar on Facebook.
Relocated
Big Frank's Sausage, the beloved Polish joint in East Chicago, has moved, but not very far.
The restaurant, known for its Polish sausage, pierogi and golubki, relocated to a new location in East Chicago's Roxanna neighborhood that's "just a 30-second drive east of the old place," Big Frank's posted on Facebook.
Big Frank's is now serving up its hearty Polish cuisine at 918 Carrol St., not far from the South Shore Line train station.
Started in 2011, the old school Polish eatery also is a staple at the Region's summer festivals, including last year's inaugural Kielbasa Fest at Kosciuszko Park in East Chicago.
For more information, call 219-378-9556 or find the business on Facebook.
Open 
Hardee's has opened a fast food burger joint at 5223 Franklin St. in Michigan City.
Spokeswoman Alexa Kavanaugh said the 2,700-square-foot restaurant seats up to 64 people and has a drive-through. The St. Louis-based chain is best known for its "charbroiled thickburgers," including the once-popular but discontinued half-pound Six Dollar Thickburger. 
The Hardee's will be open from 5 a.m. to 11 p.m. Monday through Saturday, and from 6 a.m. to 10 p.m. Sunday.
Open
Express Factory Outlet opened a few months ago along the boulevard in Schererville.
The Columbus, Ohio-based Express Clothing located an outlet store at 134 Indianapolis Blvd. between Old Navy and Bath and Body Works near the retail-heavy and highly trafficked intersection of Main Street and Indianapolis Boulevard.
The clothing retailer started out as Limited Express in Chicago's Water Tower Place in 1980, and now has more than 600 locations worldwide, including an Express store at Southlake Mall and an Express Factory Outlet that opened in the Lighthouse Place Premium Outlets in Michigan City in 2017. The retailer sells both women's and men's apparel and accessories like jewelry, sunglasses, belts and handbags.
For more information, call 219-558-6017.
NWI Business Ins and Outs: Lobster tacos and 60-ounce margaritas coming to Chesterton, Biggby Coffee caffeinating Michigan City, Brick Street Burritos to open in Valpo, Cozy Barn Signs opens in Schererville
A new Mexican fusion restaurant is being planned to take over the former Volstead space at 225 S. Calumet Road in Chesterton and its owner is looking to make a big splash.
Las Mamacitas Tacos, Tamales and Tequila will feature lobster and octopus tacos, more than 60 different tequilas, and "the biggest margarita in Northwest Indiana."
"It will be 60 ounces and is enough for two people," said restaurant owner Monica Susoreny, who's also a public relations professional and the organizer of the NWI Food Truck Fest. "You don't want to order it without a designated driver."
Susoreny originally had planned to open a Los Mamacitas food truck serving tamales, including cheese steak and buffalo chicken ones. But then she found out one of her clients, the acclaimed unconventional fine dining spot Volstead, was closing and decided to take the space over.
"I was in the industry before I got into marketing," she said. "And my husband's been in the restaurant industry for 25 years."
Susoreny hired chef Michelle Gomez, who's worked at the Ritz Carlton in South Beach and most recently at a Marriott in Hawaii. She has done private catering events for celebrities like the rapper Jay Z and reality television star Jonathan Cheban. Gomez is planning a culinary training trip to Mexico where she will cook with families in Mexican homes.
"It's going to be out-of-the-box and unique but authentic Mexican dishes," Susoreny said. "People I talk to while networking light up and get excited when I explain it because at first they think it's just another Mexican restaurant concept."
Las Mamacitas will offer flights of different high-end tequila varietals, as well as flights of both tamales and tacos. The restaurant will initially employ about 25 people and seat 125 diners, including in an outdoor patio.
"The whole experience is the food," she said. "From the moment you step into the door, we want to create a fun and unique experience, whether it's a business dinner, you're going out with your family or it's a date night."
Renovations are underway to give the building a rustic but trendy look, with a fireplace and string lighting in the bar area. Susoreny hopes to have it open by April and to do a formal grand opening on Cinco de Mayo.
"We're really excited to be able to bring something like this to Chesterton," Susoreny said.
Opening
The Biggby Coffee chain from East Lansing, Michigan, is planning to open a new coffee shop on April 30 at 3091 Village Point in Chesterton.
Biggby recently opened its first Region location at 3401 Franklin St. in Michigan City.
"Our Biggby offers the convenience of a drive-thru, as well as a cool new space to study with friends or meet with clients," said owner/operator Matt Lemmer, who opened the Michigan City store with co-owner Tara Walston.
"When we chose this old beat-up garage, we fell in love with the vision of what could be," Walston said. "While most retailers are building new construction out by the highway, we wanted to be in the heartbeat of the community while helping revitalize and repurpose a great business district. Why let a building sit empty when we can breathe new life into an area that our customers live in and drive by every day?" 
Founded in 1995 in the college town that's home to Michigan State University, the chain now has more than 275 cafes open in Michigan, Ohio, Indiana, Illinois, South Carolina, Wisconsin, Kentucky, Florida, Texas and New Jersey. Positioning itself as a more accessible alternative to Starbucks, Biggby offers a "less pretentious and fun approach to the standard gourmet cafe paradigm" and "connoisseur-worthy drinks with pronounceable names like Teddy Bear and Caramel Marvel."
Biggby sells a wide variety of coffees, freezes, tea lattes, and espresso-based drinks as well as a light food menu.
For more information, visit www.facebook.com/biggbymichigancity.
Opening 
Brick Street Burrito plans to bring San Diego-style burritos to Valparaiso.
What are San Diego-style burritos, you ask?
"It's a special burrito from California with carne asada, sour cream, french fries and cheddar," said Brian Susoreny of Costas Restaurant Group. "The founder, Evan Costas, went out to college on the West Coast and wanted to bring it back here."
Costas Restaurant Group plans to open the quick-serve restaurant in the former Valpo Vienna hot dog stand, which recently closed.
The new restaurant at 3 Napoleon St. in downtown will seat up to 20 inside and focus on a carryout business, with a choice of about eight to 10 different burritos. The 1,000-square-foot eatery will employ about 10-15 people and offer assembly line ordering in the manner of Chipotle.
"It's focusing on San Diego-style burritos while staying true to Northwest Indiana," Susoreny said. "This will be our first location. We're testing it out in Valpo."
The goal is to have Brick Street Burritos, so named because it's on a brick section of Lincolnway, by March or April.
Open 
Cozy Barn Signs recently opened a do-it-yourself sign crafting studio at 104 E. Joliet St. in downtown Schererville.
Owner Michelle Cowan opened the business where people can buy, stain and paint customizable signs they can place on their porch, in their kitchen or anywhere around the house. Her sister had opened a similar studio in the Denver area in Colorado.
"We design everything special for what they want to make," Cowan said. "Then they make it step-by-step. People like to personalize signs with their names, wedding dates and anniversaries."
Groups of up to 24 people take the three-hour class by appointment in the 1,200-square-foot studio.
"It's fun," Cowan said. "Even if you're not crafty, you can do it by yourself, or with friends or family. Everything is provided and it's introductory so you don't need any skills. We have a lot of repeat customers because everyone who comes had a good time."
A portion of the proceeds are donated to the sanctuary Erin's Farm in Hobart, a rescue for farm animals, including horses, llamas, pigs, goats and chickens.
"Everything is done by reservations," she said. "We typically have open classes on weekends and are also open for private parties and groups. People come to make wedding boards, to make gifts for their grandchildren that are more special and personalized, or because they like the farmhouse trend you see from people like Joanna Gaines."
A retail area offers candles, soaps and other odds and ends.
For more information, call 219-629-0005, visit www.cozybarn.com, or find the business on Facebook or Twitter.
Closing for renovations
Sports & Collecti-Balls at 2895 E. 81st Ave. in Merrillville will close for a short time for remodeling.
The sports collectible store offers a wide variety of products made in the United States that represent teams in MLB, the NFL, NHL, NBA and colleges and some local high schools. A shrine to sports fandom, it carries authenticated autographed items, picture frames, license plates, garden flags, Sportula stainless steel grilling tools, Stadium Views wall art and sundry other memorabilia.
The shop has been in business for four years and has been featured on the Around Town segment on "WGN Morning News."
Owner Bob Wahlman said he hopes to have it reopen as soon as next week.
NWI Business Ins and Outs: Fat Burrito expanding to Highland, Hardee's coming to Michigan City, Munster Donut has water pipe woes, Action Water opens storefront in Valpo
The Lord taketh away but also sometimes giveth.
Many fans of traditional Mexican food were bummed out when the beloved Memo's Taco Mex restaurant closed in Highland last fall.
But another Mexican place with a cult following plans to take over the 40-seat eatery at 2128 45th St. in Porte De L'eau Plaza.
Fat Burrito, which has been stuffing Crown Point residents since 2012, is renovating the restaurant space and hoping to open its second location within the next few months.
Co-owners Ben Parades Rojas and David Huetra De Jesus have been looking to expand for some time because of the brisk business at the original location at 1302 N. Main St. in Crown Point. De Jesus said they hoped to open the Highland Fat Burrito in a few months, possibly as soon as March, but that a lot of renovation still needed to be done.
"We're going to have to do some work in it," he said. "We don't know the date we're going to open yet."
Fat Burrito serves a variety of Mexican fare but is especially known for its huge namesake Mission-style burritos made with a 16-inch tortilla, melted cheese and red or green sauce on the top. They are indeed fat and not for the faint of appetite.
Open
Also in Mexican restaurant news, Asada Grill & Cantina has completed its move from the former Niko's Steak and Seafood just south of downtown Griffith to the much larger former Zuni's House of Pizza at 2907 W. 45th St. in Highland, a short distance from the Griffith border.
The popular Mexican eatery has been working on the big move since last spring and recently passed final inspections with the town. It's going from a cozy 120-seat space it had been leasing to a much more spacious 250-seat restaurant with a 50-person party room.
Asada has been ranked as one of the top 50 restaurants in the state of Indiana by Yelp reviewers and offers an extensive wine selection to pair with items like whole tilapia and skirt steak.
The grill and cantina is open from 11 a.m. to 9 p.m. Sunday through Thursday, and from 11 a.m. to 10 p.m. Friday and Saturday.
For more information, call 219-934-0400.
Water pipe woes
The wintry fury of the polar vortex took a toll on Region businesses, extending temporary closures.
The popular Tuscan-style Italian trattoria Ciao Bella Ristorante at 1514 U.S. 41 in Schererville was closed for a few days early last week, alarming some. Diners showed up to find a darkened storefront and a sign saying it was closed for maintenance.
Ciao Bella needed to fix frozen water pipes and has since reopened for regular business hours.
Munster Donut, the beloved 24/7 donut shop on Calumet Avenue in Munster, suffered from a similar issue. It closed in anticipation of the -50 windchill Wednesday and remained closed Friday.
"So sorry, we will not be able to open tonight," Munster Donut posted on Facebook Thursday. "We are having issues with the pipes. Please check back for updates. Thank you for your understanding."
Munster Donut's owners said they hoped to reopen by 10 p.m. Friday.
Open
Action Water has been serving Valparaiso by providing water softeners, reverse osmosis systems and bottled water delivery since 2005, and just recently opened its first retail storefront at 316 N 325 E Unit 2 in Valparaiso.
The water treatment company specializes in environmentally safe water filtration systems for homes, offices and restaurants, though the bulk of its business is residential. It delivers water softeners, salt for water softening and five-gallon water cooler jugs across Porter County, with a focus of the Valparaiso area because of the hard water there.
Action Water is owned by Doug Edwards, who has 15 years of experience in the business. Action Water offers free in-home water tests to potential customers.
"We treat well water and city water," manager Torrey Mullins said. "The water in Valparaiso is is between 20 and 25 grains per gallon. It's two to three times as hard as Portage city water, so we have a lot of business in Valpo."
Action Water's new storefront is open from 8:30 a.m. to 5 p.m. Monday through Friday.
For more information, call 219-299-8273, visit www.actionwatersolutions.com or find the business on Facebook.
Opening
The fast food burger chain Hardee's plans to open a new restaurant at 5223 Franklin St. in Michigan City, and is now hiring crew members.
The St. Louis-based chain is known for its charboiledthickburgers, hand-breaded chicken tenders and for its habit of garnishing specialty burgers with piles of pastrami, pulled pork and other meats.
Hardee's, which once courted controversy with racy television ads aimed at its young male demographic, has multiple locations across central and northeast Indiana. It once had restaurants in Merrillville, Portage and Rensselaer, but they have all closed.
Relocated
All Starz Barbershop and Beauty Salon has consolidated its Hobart and Lake Station locations into a larger space in the former Paulie's Billiards at 3653 N. Hobart Road in Hobart. It's centrally located between its two former sites.
"Our new location is 2,800 square feet," owner Andrew Concepcion said. "The previous locations were both 1,300 square feet, so this is bigger than both of them."
The 11-year-old business offers haircuts, grooming and beauty services to both men and women.
"We offer modern cuts with a twist, everything from conservative to urban, all styles, all the latest trends," Concepcion said.
All Starz expanded to Lake Station about five or six years ago and built up a loyal clientele there, but Concepcion wanted a single larger location so the barber shop and beauty salon could better serve its clientele.
"We're very busy and it was wearing down our staff if we had one or two people missing," he said. "By putting it together, we have 10 barbers on any given day. We can serve our customers better and it's lighter on us. The flow's a lot better and the wait's not as long. We do recommend appointments at least a day in advance, but also take walk-ins."
The new barbershop has 15 barber chairs and 12 employees and is looking to hire.
All Starz is open from 9 a.m. to 6:30 p.m. Monday through Friday, and from 9 a.m. to 5:30 p.m. Saturday. It's closed on Sundays.
For more information call 219-942-9100 or find the business on Facebook or Instagram.
NWI Business Ins and Outs: Smoothie/juice bar and pizzeria come to Valpo, Buona eyeing C.P. site, TruFit Valpo expands to bigger location, Asada on the move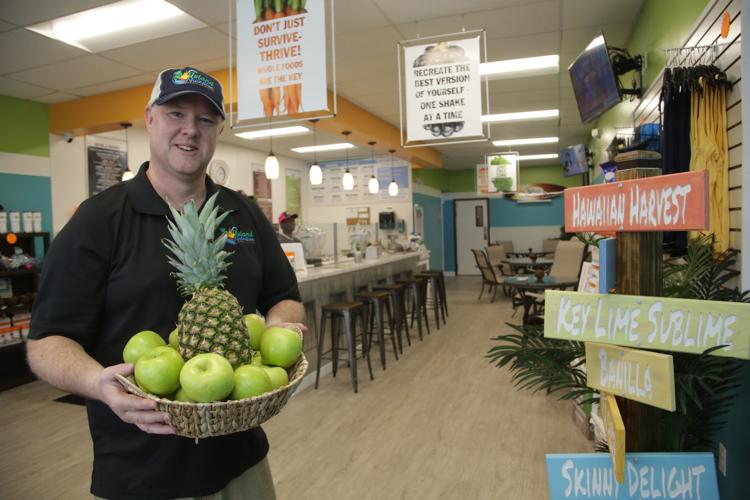 A new smoothie and juice bar on U.S. 30 in Valparaiso hopes to give residents on the south side of the city some healthier options.
The tropical-themed Island Nutrition Smoothies & More recently opened at 1675 Morthland Drive in Valparaiso.
Owner Scott Milligan said his smoothie and juice bar offers only clean, natural, non-GMO foods. It sells smoothies like a Strawberry Slam, Mango Crusher, Key Lime Sublime, and Berry, Berry Good. Juices include the Beet It Up, Kale Krusher, Citrus Coast, Sunrise Delight and Purple Rain with red cabbage, lime and apples.
"Everything is 100 percent clean and 100 percent natural," Milligan said. 
Island Nutrition also offers detox drinks, pre- and post-workout drinks, low-calorie meal replacements and lifestyle shakes like the Banilla, made with banana, vanilla, vanilla whey protein and unsweetened almond milk. 
"What inspired me was the need for healthier options," Milligan said. "I felt there was nothing like this on the south side of Valparaiso."
Smoothies and juices are the top sellers, but Island Nutrition also offers kombucha, CBD, supplements like protein powders, and healthy snacks like a smoothie granola bowl. A light food menu includes salads and sandwiches.
"There's quite a few choices to grab and go," Milligan said. "We've it set up with a tropical vibe and the colors of Key West that are warm and inviting. We want people to feel good about themselves and have fun."
Island Nutrition targets those who want to eat healthy, and its customers thus far have included high school students, busy mothers, blue-collar workers and business professionals, Milligan said.
"I want people to be happy with the choices that they make, to do something that's right for the community," he said. "It's just a healthier choice than the fast-food options out there. There's a lot of hustle and bustle, so it's nice when there's a healthy choice that's also convenient."
A ribbon-cutting with the Valparaiso Chamber of Commerce and an educational seminar about CBD are tentatively slated for Feb. 15.
For more information, call 219-242-8773, visit islandnutritionsmoothie.com, or find Island Nutrition on Facebook.
Relocated
Valpo TruFit moved to a much larger space at 1155 Marsh St. Suite A in Valparaiso a few months ago.
"We are a personal training and small training studio where we work one-on-one, or in small group training sessions," said owner Luke Strain, a longtime personal trainer who has struck out on his own. "I've worked at quite a few big-box gyms, as you would call them. Our studio lets clients feel secure in a semiprivate setting where they're getting personalized attention from a trainer, and not distracted by gym traffic."
Strain and his wife Kayla Strain relocated their five-year-old fitness studio to the 4,400-square-foot facility with state-of-the-art equipment, a garage door and ample outdoor space for fresh-air training. They offer fitness training to a wide array of clients, including athletes in youth sports and seniors going through rehabilitation after surgery.
"We just needed more space," he said. "It's much more conducive to having more trainers under one roof, and we've been able to make good use of the garage door."
Valpo TruFit trains high-level athletes with power plates, vibration platforms, kettlebells, dumbbells, barbells, sleds, Jacob's Ladders and state-of-the-art equipment.
Training sessions range from a half hour for personal sessions to 45 minutes for group sessions. Group training is limited to 12 people to ensure quality.
The studio helps people toward a number of fitness goals, including building muscle, burning fat and losing weight. It specializes in conditioning for athletes, given Kayla Strain's experience as a collegiate softball player and former high school softball coach.
"We primarily do strength training but serve multiple populations," Luke Strain said. "It's not just for bodybuilding and sports performance. We help everybody move better."
Training sessions are offered by appointment between 5 a.m. and 8 or 9 p.m. daily.
For more information, call 219-242-1078, visit www.valpotrufit.com or find the business on Facebook or Instagram.
Opening
Amici Grill and Pizzeria, a popular Italian restaurant on Ridge Road in Highland, plans to open its second location in Valparaiso, across the street from the Valparaiso University campus.
Owner Rosemary Mouratides said the goal was to open at 1409 Lincolnway in the spring. The menu will be largely the same but tweaked to cater to the college crowd.
"We expect more walking traffic in Valparaiso," she said. "We'll sell pizza by the slice, which will be one major difference."
Amici's menu includes thin-crust pizza, pasta, calzones, salads, garlic knots, desserts and espresso drinks. It offers traditional Italian fare made with all-natural, high-quality ingredients, Mouratides said.
"The reason we got into the restaurant business is we were tired of processed frozen foods, not just at fast-food restaurants but also at full-service restaurants," she said. "The vast majority of the menu items in our restaurants are made from scratch. We make the dough and the sauces in-house. We do all the slicing and chopping ourselves."
The Mouratides family plans to turn the business over to their two sons, leaving the Highland location to one and the Valparaiso eatery to the other.
The Amici in Valparaiso has its own parking lot on-site and hopes to add an outdoor patio.
"Amici means friends in Italian," she said. "We try to make sure all the employees we hire are friendly so the diners have a friendly experience. It's also named in honor of our friends who always encouraged us to open a restaurant."
For more information, visit www.amicigrill.com.
Coming soon
The popular Italian beef chain Buona Beef is eyeing a location at Broadway and Summit Street in Crown Point, north of the Tomato Bar that's being developed, said Aaron McDermott, president of Latitude Commercial real estate in Schererville.
Plans also call for a Pita Pit, Anytime Fitness, Waxing the City, and car wash in that strip mall.
A staple at Guaranteed Rate Field, Buona Beef opened its first Indiana location last March on Indianapolis Boulevard in Schererville.
Coming soon
Highland has completed the final inspections to allow Asada Grill & Cantina to move from Griffith to a much larger location at 2907 45th St. The Mexican restaurant, which Yelp ranked as one of the best in Indiana, will take over the former Zuni's House of Pizza space that previously had been home to several nightclubs. Zuni's closed in December 2016.
NWI Business Ins and Outs: Bombers BBQ and Dante's House of Pizza move in Munster, El Poblano opens in Merrillville, Nick's Tavern and Pizza Hut come to Cedar Lake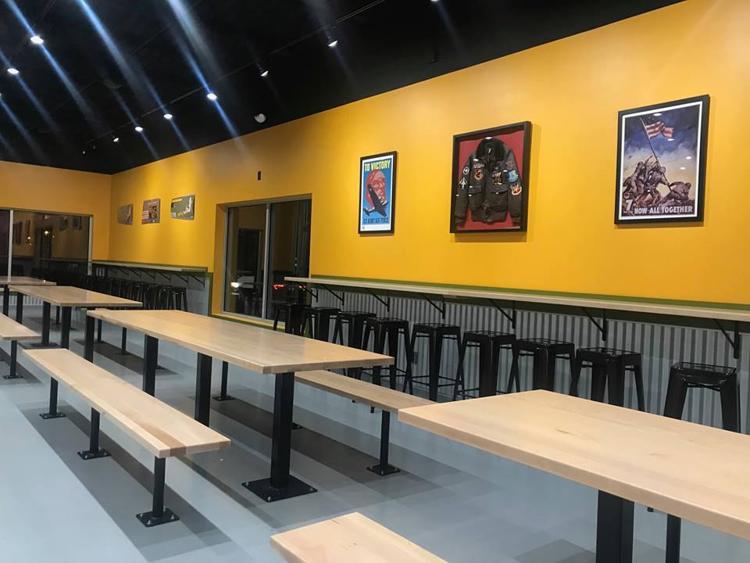 Bombers BBQ, one of the Region's most celebrated barbecue joints, has more than doubled its space in a new location at 435 Ridge Road in Munster.
The military aviation-themed barbecue restaurant, acclaimed for its brisket, rib tips and other smoked meats, has more than doubled its seating in the new space behind Mark O's Bar & Grill in the former Harrison Ridge Plaza, now called the South Shore Plaza. Owners Chris Cole and Anthony Petrocelli had been looking for a larger space to keep up with demand, especially with catering orders.
Bombers had been in a strip mall on Ridge Road next to Johnny's Wings and Burgers since it first opened in April 2013.
"We probably outgrew our last location two and a half years ago," Cole said. "But opening a new facility is costly and we wanted to make sure we were doing it right."
Bombers BBQ more than doubled its square footage from 2,200 square feet to 4,500 square feet, which has been filled with long picnic table benches, stools and double the kitchen space. The restaurant is tripling its smoker capacity.
"We weren't able to take catering orders for weddings and other events on Saturdays," Cole said. "We've had to turn down weddings throughout the summer because Saturday is our busiest day and it was impossible to have enough room in our smoker to do a wedding offsite and meet the needs of our customers in the restaurant. Now we'll be able to cater for up to 500 people and deliver it. We're looking forward to doing weddings, rehearsals, graduation parties and other fun stuff."
The restaurant's sole smoker had been in an outdoor barn, but it will now operate all three smokers inside the kitchen.
"It's great for us and will improve the quality of the meat in the wintertime, because we won't have to move the meat from the cold outdoors," Cole said. "We'll also have the smoker capacity to try and experiment with new menu items, wood combinations and temperature combinations."
Bombers BBQ could start offering short rib dino bones, pulled chicken, whole smoked turkeys for Thanksgiving, and Christmas ham. Diners also can watch the meat being placed into or pulled from the smokers through large viewing windows in the dining room and by the counter.
"It's where the magic happens," Cole said. "It's pretty cool to be able to watch them load or pull meat from the smokers."
Bombers BBQ added four jobs during the expansion and is looking to hire more. It's looking at adding self-ordering kiosks because of the difficulty of finding enough cashiers, and will eventually take all to-go orders online. The restaurant might also partner with a delivery service.
"We'll be able to process orders faster and more efficiently," Cole said.
The barbecue joint's carefully curated selection of bottled craft beer won't return until the middle of February, because it had to reapply for its alcohol permit and couldn't get a hearing scheduled before then.
For more information, visit bombersbbq.com or call 219-836-2662.
Relocated
Dante's House of Pizza, the popular pizzeria founded by the son of the restaurateur behind the legendary House of Pizza in Hammond, has moved just down the street to 1869 45th St. in Munster, right next to Danny Z's.
Danny Zunica, who named the pizzeria after his dad Dante Zunica, owns both establishments.
"We remodeled in both and have a brand new bar with 20 new taps," restaurant manager Leann Humpfer said. "We still have people's favorite things at Dante's: the lunch buffets, the pasta bar, and the dinner buffet on Thursday."
The new restaurant seats about 60 to 70 diners, and is connected by a doorway to Danny Z's, which can accommodate up to 110 people.
"The space was available, and the owners thought it made sense," she said. "Now we're all under one location instead of split between them."
Dante's has been remodeling the space and transporting over much of the art that decorated the previous location, at 1734 W. 45th St.
"We moved some art over so it has the old familiar feel," she said. "But it's a more modern space that's newly remodeled and so beautiful."
For more information, call 219-924-200 or visit dantesmunster.com.
Open
Fans of the popular Fat Burrito in Crown Point might want to check out a new Mexican restaurant in Merrillville.
Fat Burrito alum Javier Paredes, with Edgar Tapia and Round the Clock veteran Freddy Palma, opened El Poblano Mexican Restaurant in the former Delta restaurant space at 7600 Broadway in Merrillville. Paredes is the brother of Benjamin Paredes, one of the Fat Burrito owners, and he and Tapio worked there for years before striking out on their own. 
"We decided to find our own place," he said. "Some of our food is the same. I changed the name but we also have a large burrito with a 16-inch tortilla, melted cheese and red or green sauce on the top."
Paredes said they invested a lot of money in renovating the former Delta restaurant, such as by installing all new booths.
El Poblano specializes in traditional Mexican cuisine.
"There are more Tex-Mex restaurants around," he said. "This is more authentic Mexican food. We make the rice and beans fresh every day."
The 3,000-square-foot restaurant employs five and seats about 74 people. The menu includes carne asada, steak a la Mexicana, tacos and burritos. The El Poblano special piles steak, chicken, and shrimp on rice mixed with green peppers and onions, which is smothered with cheese sauce and ranchero sauce.
Breakfast items include steak and eggs and chilaquiles.
"We served authentic Mexican food," he said. "If you think the food at Fat Burrito is good, you will like our food."
El Poblano is open from 10 a.m to 9 p.m. Sunday through Thursday, and from 10 a.m. to 10 p.m. Friday and Saturday.
For more information, call 219-525-4193 or find El Poblano on Facebook.
Opening
Nick's Tavern, a Lemont bar that has been featured on Chicago's Best on WGN, is taking over the former Carlo's Pizzeria/Big Butt BBQ at 13231 Wicker Ave. in Cedar Lake.
"We're bringing our famous one-pound burger to Northwest Indiana," Nick's Tavern announced on its Facebook page.
Billing itself as a great place to watch the Chicago Blackhawks, football or other sporting events, Nick's has been serving its massive and acclaimed Nickburger since 1945, and keeps its beers "ice cold in its unique Bevador cooler."
The Cedar Lake location will serve lunch, dinner and drinks, offering waiter service and outdoor seating.
For more information, call 219-374-5500 or visit www.facebook.com/NicksCedarLake.
Open
Pizza Hut, one of the largest pizza chains in the country, opened a new restaurant at 13300 Lincoln Plaza Way in Cedar Lake a few weeks ago.
The Yum Brands subsidiary is known for its restaurants' distinctive red roofs, the Book It! program that rewards young readers with personal pan pizzas, and of course the "Combination Pizza Hut and Taco Bell" song.
Pizza Hut says that "no one outpizzas the hut," a claim which could not be verified as of press time.
The carryout restaurant, which also delivers, is located in a strip mall just south of Hanover Central High School.
The Pizza Hut is open from 10 a.m. to midnight Sunday through Thursday, and from 10 a.m. to 1 a.m. Friday and Saturday.
For more information, call 219-374-6845.
NWI Business Ins and Outs: New Mexican restaurants open in Portage, immediate care clinic coming to Munster, Core Crown Point moves to old John Dillinger Museum space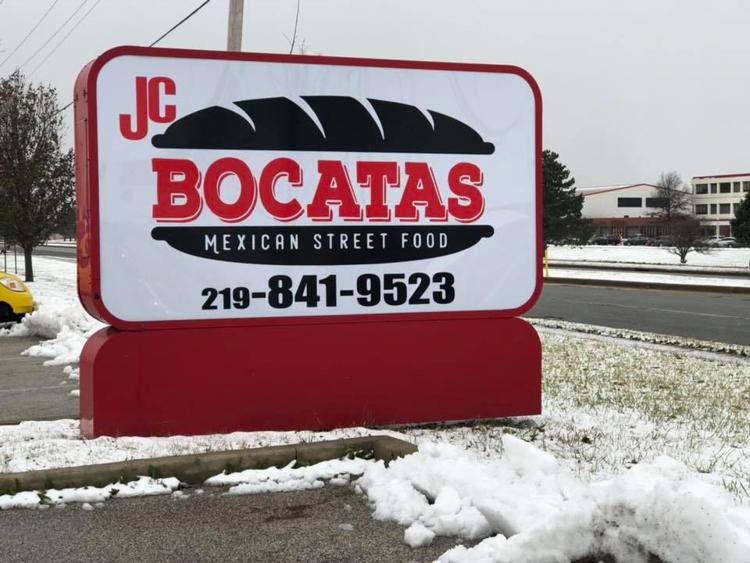 A few new Mexican restaurants have cropped up along one of Portage's busiest commercial strips.
The new JC Bocatas Mexican Street Food restaurant specializes in tacos, empanadas and cemita-style tortas that are served in a sesame seed-covered roll similar to a brioche bun.
The quick-serve restaurant at 6475 U.S. 6, across from the Portage 16 IMAX, also offers elote, cheesy roasted poblano soup, and battered yucca fries with mojo mayonesa. Tacos come topped with jalapeño lime slaw, a Mexican cheese blend and cilantro, with options including braised beef, achiote pork, chicken tinga, fish, vegetables and chorizo and potato.
"It's the best Mexican street food," co-owner Claudia Saenz said. "It's all made fresh the same day. Nothing is frozen. It's good, fast and fresh."
Her husband Jose Saenz had worked in restaurants for 20 years and always dreamed of opening his own place.
"He always worked long hours and said he should be working for himself," she said. "He had the opportunity to do it and just went for it. I have a job but help out as much as I can. He loves it."
The small restaurant has a drive-through and focuses on take-out orders. Customers will soon be able to order through the website.
"We eventually probably want to open more restaurants," Saenz said. "And we probably want to make this one bigger."
JC Bocatas is open from 11 a.m. to 9 p.m. Monday through Saturday, and may eventually open on Sundays. For more information, visit www.jcbocatas.com or call 219-841-9523.
Tocayos Express Mexican Food aspires to be the Chipotle of authentic Mexican food. The taqueria at 6652 U.S. 6 tries to get all its food out fast and lets customers choose their own meat options for tacos and burritos, including ground beef, shredded chicken and grilled veggies, or premium options like asada, shrimp, al pastor and barbacoa.
"We're something similar to a Chipotle," owner Sarah Garcia said. "You can view the guys cooking the food in the back, cooking it on the grill."
The restaurant in the Diamond Plaza strip mall employs four and has a 3,000-square-foot dining room, plus a few seats for outdoor dining. It serves enchiladas, quesadillas, chips and salsa and dollar tacos on Tuesday.
"We try to get all the food out in less than five minutes," Garcia said. "We have a really good product with really good flavor, a good marinade. It's different than most Mexican food. It's more authentic and fresh and you can watch it being made at that moment."
Garcia eventually hopes to open more Tocayos express restaurants, including in Valparaiso and surrounding areas.
Tocayos Express Mexican Food is open from 11 a.m. to 9 p.m. Monday through Thursday, from 11 a.m. to 10 p.m. Friday and Saturday, and from 11 a.m. to 7 p.m. Sunday. For more information, call 219-850-4458.
Open
Not every IPA in Northwest Indiana is hoppy.
Illiana Power Asylum outgrew its space in the World Gym in Highland and is now located off the Cline Avenue service road at 7940 1/2 Nevada Ave. in Hammond. The gym caters to powerlifting and strongman athletes.
"Both the owners compete in strength sports," said Heather Dawn Gray, who handles marketing for the gym. "It serves a niche for strongmen and powerlifting. It's like an old school mom-and-pop-type gym where the strongest fit in and do their work."
Owners Evan Young and Andrew Jeleniewski filled the gym with free weights and specialized equipment like Atlas stones, prowler sleds, and giant tires that can be flipped in the parking lots. It offers discounts to active-duty military, police, and students with good grades.
The gym sells protein powders and other supplements, offers personal training, and sponsors a local powerlifting team that enters into competitions.
"It's fun and everyone is super-friendly, helpful and respectful," Gray said. "It's not like a commercial gym, where you expect the staff to put your weights back for you. It's one big family."
Illiana Power Asylum is open from 8 a.m. to 10 p.m. Monday through Friday, from 8 a.m. to 7 p.m. Saturday and from 9 a.m. to 4 p.m. Sunday.
For more information, call 219-803-0894 or find Illinana Power Asylum on Facebook or Instagram.
Relocated
Core Crown Point has moved to a new studio in the space formerly occupied by the Dillinger Museum in the lower level of the old Lake County Courthouse in downtown Crown Point.
Owners Kelly Walden and David Walden opened the business a year ago in a 400-square-foot space on an upper level of the historic courthouse. They recently relocated to fill a 1,600-square-foot space right by the north entrance, nearly all of the space previously occupied by the John Dillinger Museum.
The gym offers small group classes in pilates, yoga, Bohdi suspension and indoor cycling. Walden said the goal is to offer the quality of group training one could get in Chicago at much more affordable prices.
"None of the classes have more than eight people," Kelly Walden said. "It's not just about how you feel after the workout, but also the connections you make in the class. The retention rate is so much higher when you make a friend in class."
Core Crown Point expanded quickly after Pilates of Northwest Indiana, the only other pilates studio in Crown Point, closed last March. Most of the instructors moved over to Core Crown Point, and brought their clients with them.
The fitness studio was drawn to the courthouse because of the affordable rent, but isn't as visible as when it had its own storefront.
"We've had to grow organically by word of mouth," she said. "We have seven instructors and they're all just fantastic."
Despite being hidden away, Walden enjoys the location.
"I just love the courthouse environment," she said. "It's a historical building but a living, functioning part of history. Prisoners used to walk through here on the way up to trial on the third floor of the courtroom. There's a lot of history."
For more information, call 219-202-8622, visit www.corecrownpoint.com or find Core Crown Point on Facebook and Instagram.
Opening 
The long-awaited Community Immediate Care Munster at 1946 45th St. in Munster opens Jan. 28.
The immediate care clinic, in a newly constructed building by the Munster-Highland border, will offer walk-in healthcare services for minor illnesses and injuries and imaging services like MRIs. Doctors who practice Family Medicine, Internal Medicine, and Obstetrics, and Gynecology will be available to meet with patients there.
"When illness strikes, access to quick care is important," Community Hospital CEO Lou Molina said. "With the addition of this new immediate care center, residents will have access to the same high-quality services found across our entire healthcare system in a convenient location."
Community Immediate Care Munster will be open from 8 a.m. to 8 p.m. Monday through Friday, and from 8 a.m. to 4:30 p.m. Saturday and Sunday.
For more information, call 219-703-2420 or visit comhs.org.
Times business reporter Joseph S. Pete provides the details on what's coming and going in the Region retail and restaurant world.
NWI Business Ins and Outs: Chipotle opens in Crown Point, Dickey's BBQ closes in Highland, Bee & Me Boutique moving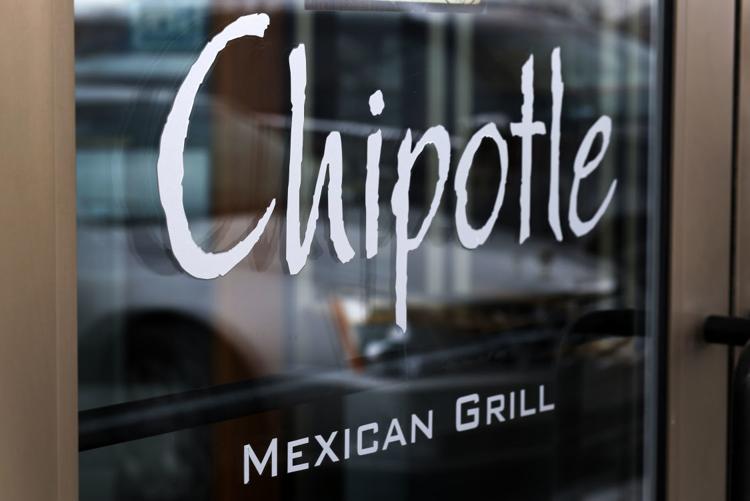 Chipotle Mexican Grill opens its first Crown Point location Tuesday to satisfy fans of fast, fresh carnitas, barbacoa and black beans.
The fast-casual Mexican restaurant, known for its huge burritos and bowls stuffed with highly customizable ingredients, is at 10715 Broadway in Crown Point. It will feature a drive-up digital pickup lane so customers can get orders they placed on Chipotle.com or the Chipotle app handed to them without even getting out of their car.
A favorite among millennials and anyone who likes cool, creamy guac, Chipotle also has Region locations in Highland, Munster, Merrillville, Portage and Valparaiso.
The new Crown Point Chipotle will be open from 10:45 a.m. to 10 p.m. seven days a week.
Coming soon
A 2,100-square-foot Starbucks also is under construction on Broadway by Crown Point's new Chipotle restaurant.
Crown Point Planning Administrator Anthony Schlueter said the chain coffee shop, which will be the second Starbucks in Crown Point when it opens, is a standalone building with a drive-thru. Seattle-based Starbucks closed its coffee shop at 10761 Broadway nearby a decade ago when it shuttered more than 600 stores nationwide. 
Closed
In a blow to local meat lovers and carnivores everywhere, Dickey's Barbecue Pit has closed its Highland location at 8359 Indianapolis Blvd. in the troubled Highland Ultra Plaza, which is being foreclosed upon after the anchor Ultra store closed as a result of the 2017 Central Grocers bankruptcy.
The phone is disconnected, and Highland has been removed from Dickey's locations page on its website.
A spokeswoman did not return a request for more information.
The Dallas-based chain claims to offer "Legit. Texas. Barbecue." Its menu features many slow-cooked meats like beef brisket, pulled pork and ribs, which customers could sample on two-meat or three-meat plates.
The fast-casual counter-service barbecue restaurant chain shuttered its location a few miles south at 713B Indianapolis Blvd. in Schererville in 2014. It's down to just three locations in the entire state of Indiana, with the Portage restaurant at 6200 U.S. 6 being the only local Dickey's left.
It's the latest in a series of departures at the Highland Ultra Plaza, where Fallas, Dollar General, and Taco & Burritos Rancho Grande have also closed in the wake of the Ultra departure and foreclosure.
Relocating 
Bee & Me Boutique is on the move again after losing its lease to the former Renovar space at 100 S. Broad St., at the corner of Main and Broad streets in downtown Griffith.
But the five-year-old boutique, which sells Magnolia home decor and clothes, isn't going far.
Bee & Me is moving right across the street to the former Griffith State Bank, which is being transformed into The Bank.quet Gatherings & Events to host weddings, company parties and other special events. The boutique had been squirreled away in an industrial park on the southeast side of town before moving to the heart of Griffith's downtown earlier this year.
It's home to a Cute as a Cupcake express shop and also sells school uniforms, spirit wear and flame-resistant work clothes for steelworkers.
It's slated to close its current location on Jan. 12 and reopen across the street when the old bank renovation is complete.
For more information, call 219-781-6850, visit www.ourtextilehive.com or go to www.facebook.com/OurTextileHive/.
Under construction
A new strip mall is being built near the Strack & Van Til supermarket at 109th Avenue and Broadway in Crown Point.
Crown Point Planning Administrator Anthony Schlueter said the 5,400-square-foot strip mall would have three units. He's heard it will be home to a coffee shop and a pizza place.
Coming soon
Beer and barbecue soon will be replaced with down-home Southern cooking at the old Lowell water plant at 241 N. Liberty St. in downtown Lowell.
The Old Lowell Watering Hole and Bub's BBQ revived the historic building by the post office, opening in August but closing recently after the business partnership dissolved.
The building has since been sold to new owners, including Leigh Burke.
Burke said the new restaurant in the old water plant, which was decommissioned in the 1990s, would have more of a "Southern home cooking theme," would not include a brewery and would open in the next 60 days or so. A new name will be chosen "very shortly."
NWI Business Ins and Outs: CBD dispensary opens in Crown Point, poke coming to Merrillville, Dozeli Pizzeria opens in Schererville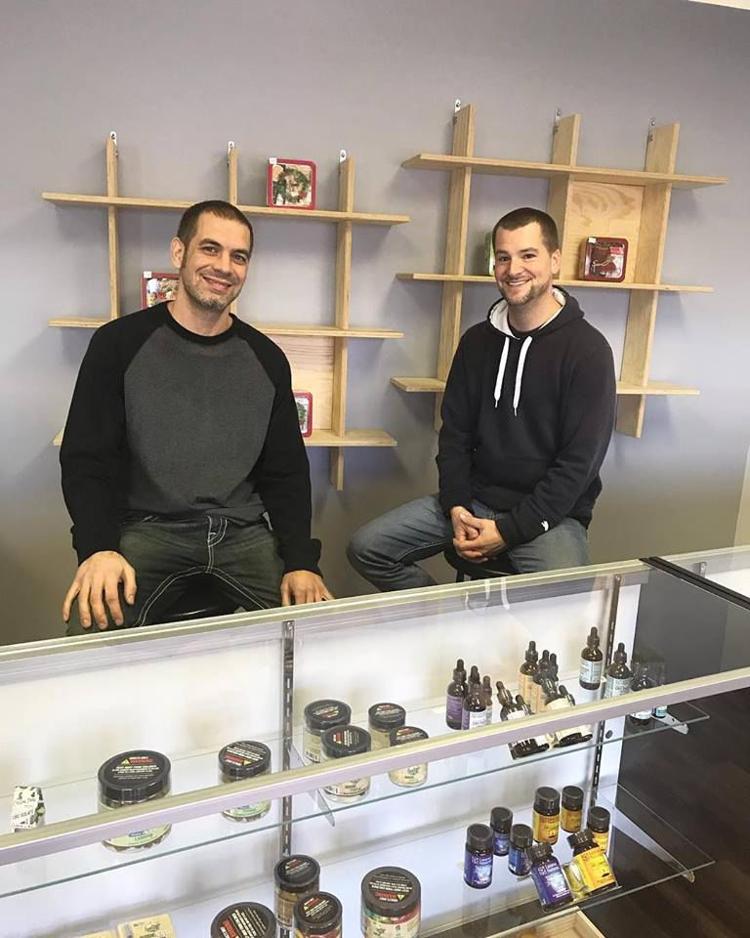 Right after hemp was legalized with the signing of the U.S. farm bill earlier in December, Blackbird Hemp opened a CBD dispensary in Crown Point.
Owners Corey Lurtz and Dennis Hein opened the shop at 449 E. Summit St. in Crown Point. It sells CBD, or cannabidiol, products that are being hyped across the country as a treatment for inflammation, anxiety, depression and various other ailments. The business is cash-only, awaiting federal regulations that would allow banks and credit card companies to do business with hemp merchants.
Since CBD oil was decriminalized in Indiana in March, many retailers in the Region have started selling it, including pharmacies, fireworks stores and skateboard shops. Market researcher Brightfield Group estimates CBD may grow into a $22 billion industry nationwide by 2022.
Blackbird Hemp is focused entirely on selling CBD products. It carries more than 100 products including tinctures, capsules, gummies, bath bombs, salves, lotions, coconut oils and vaping cartridges. Users might apply a salve for a topical inflammation, take a pill for other issues, and use a vape cartridge for anxiety, because it is fast-acting, taking effect in about 15 minutes.
"We have just about everything," Hein said. "We have dog treats and pet tinctures."
The dispensary carries established brands such as Green Lotus Hemp, Lazarus Naturals Hemp and Sun State Hemp, and sources many of its products from small farms and co-ops in Colorado, Washington and Kentucky. Customers — who often skew older — use it to treat neuropathy, epilepsy, Parkinson's, inflammation and anxiety, among other conditions. Some try to use it to regulate blood sugar, blood pressure or digestive health.
"We try to educate our customers on what to take and how to take it," Hein said. "Education is a building block and the key. We point them to things they can go home and research on their own. For the longest time, hemp had basically been a boogeyman but it's becoming more normalized as more research and studies are coming out about the health benefits."
A post in Harvard Medical School's Harvard Health Blog said CBD may be effective at managing anxiety, insomnia and chronic pain, but that it could have side effects like nausea and fatigue. Some CBD promoters overstate its curative powers, according to the blog, and more research is needed to determine CBD's effect. People should consult their doctors before using it, the Harvard blog concludes.
Blackbird Hemp hopes to organize an annual hemp festival with educational seminars at the Lake County Fairgrounds in Crown Point, launch its own Blackbird-branded products and open more locations around the Region. Once it can accept debit and credit card payment, it hopes to establish a subscription service in which payments are automatically deducted and CBD is mailed out to customers.
"We're looking to bootstrap this up," Hein said. "Expansion will be doable, but we'll do it step-by-step. We're focused on good-quality products and getting it out to the public."
The dispensary offers 15 percent discounts to seniors, first responders, members of the military and union members.
Blackbird Hemp is open from 10 a.m. to 6 p.m. Monday through Friday, and from 11 a.m. to 5 p.m. Saturday.
For more information, call 219-226-4154, visit facebook.com/blackbirdhemp, or find Blackbird Hemp on Instagram.
Coming soon
Poke places specializing in Hawaiian raw fish bowls have sprung up all over Chicago in recent years, serving sushi-like pieces of uncooked tuna and salmon tossed in soy sauce and sesame oil atop beds of rice, with avocado and other fresh ingredients.
A few places in Northwest Indiana have poke on the menu, such as Kitaro Surf & Turf in Munster, but the hot restaurant trend is finally coming to the Region.
A sign in the strip mall that's home to Panera Bread and Qdoba Mexican Eats at the corner of U.S. 30 and Broadway in Merrillville announced that Pokéman Restaurant is coming soon.
The owners could not be reached for comment. Apparently unrelated poke restaurants with the Pokeman or Poke-man name have cropped up in cities like Philadelphia, Las Vegas, Vancouver and West Hartford, Connecticut, but it's not clear if there's any potential intellectual property dispute with the popular Pokémon video game and anime franchise that enjoyed a massive resurgence in popularity when Pokémon Go was released in 2016.
Open
South suburban Dozeli Pizzeria, which has locations in Chicago Heights and South Chicago Heights, has opened in the former Enzo's space at 1120 W. U.S. 30 in Schererville.
The pizzeria offers both thin crust and deep dish pizza, as well as "deluxe" sandwiches like Italian beef and chicken Parmesan. The extensive menu includes wings, salads, appetizers, and both hot and cold sub sandwiches.
The small Chicagoland chain, which was founded in 2008, bakes pies including Italian beef pizza, a chicken Alfredo pizza, and a "Meaty Lover's Pizza" topped with five different meats.
Unlike the other locations, the Schererville restaurant does not have a grill yet, so no hot dogs or hamburgers are available. With no dining room, it is carryout and delivery only, delivering within about a five-mile range.
Dozeli Pizzeria is currently open from 11 a.m. to midnight Monday through Thursday, 11 a.m. to 2 a.m. Friday and Saturday, and from 12 p.m. to 11 p.m. Sunday.
For more information, call 219-515-2876 or visit www.dozelipizzeria.com.
NWI Business Ins and Outs: Stacked Pickle coming to Lansing, Fifth Third Bank, Burrito Stop and Mas Tacos open, Merrillville Tea Room temporarily closed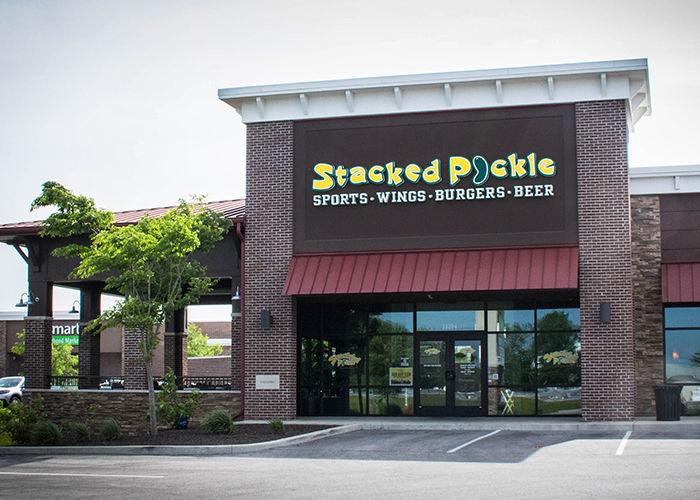 Former Indianapolis Colts player Gary Brackett plans to open a Stacked Pickle restaurant in Lansing before the end of 2019.
The linebacker and Super Bowl champion has been looking to expand his sports-themed sit-down restaurant and bar chain in the Region. He's also been looking for franchisees to open Stacked Pickle restaurants in places like Schererville, Merrillville, Crown Point and Gary.
The casual dining restaurant serves traditional American fare like burgers, wings and its namesake fried pickles in a "family-friendly atmosphere."
Founded eight years ago, the fast-growing Stacked Pickle now has nine restaurants in Indiana, and has signed on franchisees in Houston, Orlando and Dayton, Ohio.
The restaurants, whose top-selling items include a burger and wings combo, typically seat about 150 diners and employ up to 50 people. 
Open
How does that song go?
Stop, in the name of burritos?
Stop, it's burrito time?
At any rate, Burrito Stop Mex and American Grill recently opened at 1421 119th St. in downtown Whiting, adding to the lakefront city's Mexican cuisine options.
The fast-food restaurant, which incorporates a big red stop sign into its logo, offers burritos and bowls with a choice of steak, chicken, barbacoa, carnitas, ground beef and veggies.
Burrito Stop also serves gorditas, tortas, XL quesadillas, tacos, salads and dinner platters with steak or chicken that are served with rice, beans and tortillas. 
Prices range from $2.25 for a taco to $14.99 for a flame-grilled skirt steak meal.
Burrito Stop is open from 9 a.m. to 8 p.m. Monday through Saturday. It's closed on Sundays.
For more information, call 219-370-5151.
Open
Also in taco news, Mas Tacos has opened a carryout restaurant at 8020 Kennedy Ave. in Highland.
The eatery, which has a small waiting area, serves tacos, tortas, sopas, gorditas, burritos, enchiladas, tamales, nachos, 99-cent chicken flautas and the Mas Special, which is rice topped with lettuce, tomato, cheese, sour cream, jalapenos and one's choice of meat.
It's open 11 a.m. to 8 p.m. Monday to Sunday.
For more information, call 219-879-3326.
Open 
Fifth Third Bank recently opened a new branch on Franklin Street by Ames Field in Michigan City, Mayor Ron Meer said.
The branch, at 2604 Franklin St., has a drive-thru and an ATM.
Cincinnati-based Fifth Third, so named after the merger of Fifth National Bank and Third National Bank and not some random fraction, is a Fortune 500 company with more than 1,100 branches in Ohio, Indiana, Illinois, Kentucky, Michigan, Tennessee, West Virginia, Florida, Georgia and North Carolina.
Locally, Fifth Third has locations in Gary, Merrillville, Schererville, Crown Point, Highland, Hammond and Valparaiso.
The Michigan City branch is open from 9 a.m. to 5:30 p.m. Monday through Thursday, from 9 a.m. to 6 p.m. Friday, and from 9 a.m. to 2 p.m. Saturday.
For more information, call 219-879-3326.
Closed 
The Merrillville Tea Room, whose formal afternoon teas are a holiday tradition for many Region families, closed back in June, but that's only temporary.
The tea room in the Merrillville Florist Shop at 7005 Madison St. was closed after its chef left for a new gig, but owner Ramona McCrovitz said she hopes to reopen after finding a new chef.
"We're just busy right now with Christmas and will be busy through Valentine's Day," she said.
In addition to pots of tea, the tea room serves scones, salads and sandwiches in a peaceful and quiet setting. 
Times business reporter Joseph S. Pete provides the details on what's coming and going in the Region retail and restaurant world.
NWI Business Ins and Outs: Chipotle, Taco Bell, Anytime Fitness opening; Starbucks and Don Pedro's closing
Anyone who loves huge Mission-style burritos stuffed with their choice of fresh ingredients won't have to wait much longer for Chipotle Mexican Grill to finally open in Crown Point.
The widely influential Newport Beach, California-based chain, a favorite among millennials and anyone who appreciates a high degree of customization, plans to open its first Crown Point location on Jan. 8 at 10715 Broadway.
Chipotle is known for its assembly line-like service in which burritos, tacos, bowls and salads are constructed with a selection of ingredients like barbacoa, carnitas and guacamole. It has been considered the gold standard of the fast-growing fast-casual segment with many restaurateurs scrambling to be the first to open "the Chipotle of pizza," "the Chipotle of Greek food," and so on. But Chipotle's reputation was dinged after E. coli outbreaks and other food safety concerns in 2015.
Chipotle was originally supposed to open in Crown Point on Saturday but the opening was pushed back. A company spokesperson said no further delays are expected.
In a novelty for a Chipotle, at least in Northwest Indiana, the new Crown Point restaurant will feature a drive-up pickup lane for customers who place and pay for orders on the Chipotle app or at Chipotle.com.
The restaurant will be open from 10:45 a.m. to 10 p.m. daily.
Open
Also in Mexican-themed chain restaurant news, Taco Bell has opened at 917 Joliet St. in Dyer, near the Jewel-Osco supermarket at U.S. 30 and Calumet Avenue.
Especially popular among perpetually hungry teenagers and late-night bar-goers, the Tex-Mex-ish fast-food chain, known for a value menu where ingredients like Fritos chips are wrapped in a tortilla and sold for a buck or so, serves chalupas, XXL Grilled Stuft Burritos and whatever a "crunch wrap" is.
Taco Bell, owned by Louisville-based Yum Brands, describes the food as "Mexican inspired" on its website. It has 7,000 locations worldwide, including in Highland, Griffith, Crown Point, Winfield, Valparaiso, Hobart, St. John, Merrillville, Hammond, Portage, Munster, LaPorte, Chesterton and Michigan City.
The Dyer Taco Bell is open from 7 a.m. through 2 a.m. Sunday through Thursday and from 7 a.m. through 3 a.m. Friday and Saturday.
Open
Work off all those burrito calories at the new Anytime Fitness gym in Chesterton. The gym chain that allows members to workout around the clock has opened its 17th Northwest Indiana location.
The 24-hour fitness franchise at 757 Indian Boundary Road offers free weights, weight machines, cardio equipment, group training, personal training, tanning and hydro-massage therapy.
"For many people, joining a gym can be an intimidating experience," Anytime Fitness Regional Manager Kevin Scott said. "Our gym is big enough to feature everything you need for a great workout and small enough to provide personalized attention for all of our members. Whether weight loss is your goal, or increased strength or improved balanced and flexibility — or a combination of some of those things — at Anytime Fitness, we're able to help you achieve whatever results you seek."
On average, Anytime Fitness gyms are staffed for 12 hours a day but can be accessed by members at any time day or night — hence the name — with a key fob. Members also have access to any of Anytime Fitness's more than 4,000 clubs worldwide.
"We make it easy for our members to exercise whenever and however they like," Scott said. "We have personal trainers available to help you learn how to use all of the equipment and to develop an individualized workout plan, if you like. And, our Personal Training and Group Training programs are optimized to provide efficient workouts in 1-on-1 settings as well as small & large group settings. All training programs are designed to provide guidance, accountability and of course results."
For more information, call 219.765.0382 or email [email protected].
Opening 
Granite & Quartz Tops is moving into the former Lynn's Bedding at 1862 W. U.S. 30 in Merrillville.
Merrillville-based Commercial In-Sites brokered the sale of the property to the new owner, which is opening its first location in Indiana. The showroom will feature custom granite, marble and quartz countertops.
Commercial In-Sites said in a news release the new countertop showroom should open in early summer 2019.
Closed
Starbucks shuttered its coffee shop at 2531 Willowcreek Road in Portage, the oldest Starbucks in Porter County's most populous city.
The Seattle-based purveyor of cold brew, Frappuccinos and other strong espresso drinks that power people through the day, still has two other Portage locations, at 6030 U.S. 6  and 6295 Ameriplex Drive.
Closed
Don Pedro's, a Tex-Mex restaurant that offered steak, seafood and Mexican staples like enchiladas, quesadillas and Huevos Con Chorizo, has permanently closed its long-standing location at 7840 U.S. 41 in Schererville.
A favorite spot for Mexican cuisine among many in the Tri-Town, the restaurant had a bar that served drinks like Corona-ritas with an upturned Corona bottle jutting out of a margarita glass. It had some authentic menu items like menudo and pozole.
"It is with great sadness that we inform you after 16 amazing years in business we have come to the difficult decision to close our doors and focus on our next business venture," the owners said in a note posted on the door. "It has been an incredible journey. Thanks to all our wonderful patrons and to the NW Indiana community. Please feel free to visit the original Don Pedro's located in Calumet City, Illinois. Thank you."
Business Ins and Outs
NWI Business Ins and Outs: Golden Corral and Vegas Cafe reopening soon in Schererville, Smallcakes has opened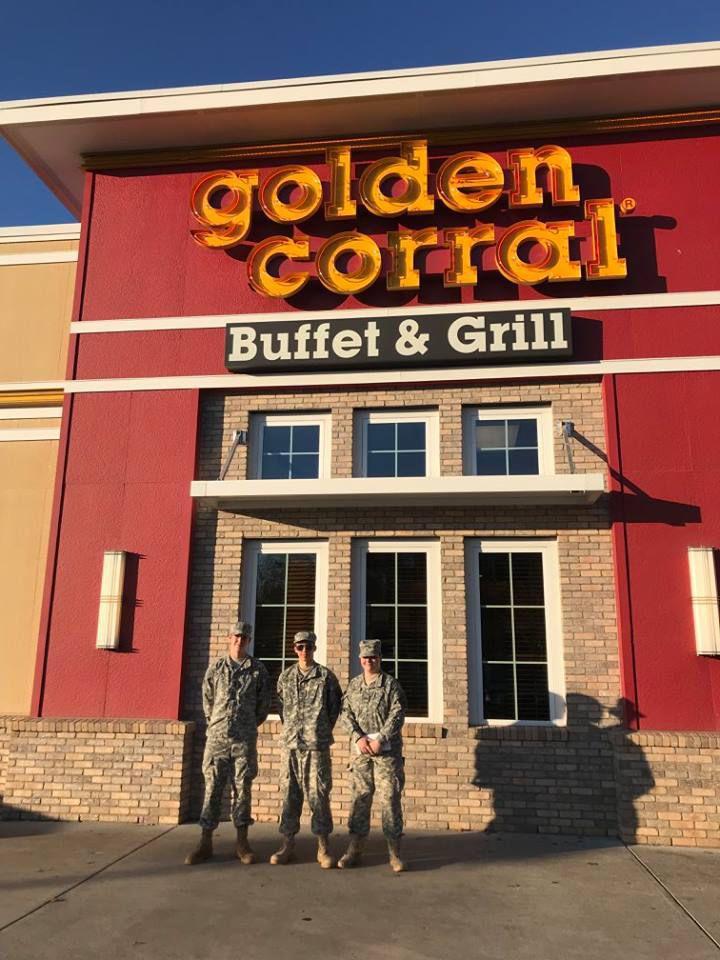 The Golden Corral buffet will make its triumphant return to Schererville before year's end, though likely after Christmas.
The owners of the Merrillville Golden Corral have made extensive renovations to the Golden Corral at 915 Eagle Ridge Dr., by the Home Depot, in Schererville. The buffet had served its last slice of ham and scoop of mashed potatoes three years ago. 
"We completely remodeled the place," General Manager Ken Churchill said. "We put in a fireplace, recessed lighting and all new decor on the inside. Everything is bright and shiny. It's like a brand new store opening."
There's no official opening date yet, but Golden Corral is working to hire 200 workers, including servers, cooks and cashiers.
"The menu will be pretty similar to the Merrillville location, with some small differences," Churchill said.
The Raleigh, North Carolina-based chain has been frequently updating its menu recently, adding new items every three months like prime rib, fajitas and different kinds of wings.
"It keeps the customers coming in," Churchill said.
Open
Smallcakes Cupcakery and Creamery has opened at 336 Indianapolis Blvd., next to the new Rosati's Pizza, Buona Beef and McAlister's Deli in the Shoppes on the Boulevard.
Gloria Jean's franchisee Raed Naser, his wife Noor Musleh, his brother and their family opened the chain, which has been featured on the Food Network's "Cupcake Wars" and "The View." It features 18 different flavors of cupcakes daily, including 14 regular flavors and four that change daily.
"We have 365 different recipes that we cycle through," Naser said.
Popular items at the 1,500-square-foot cupcakery and ice cream parlor, which seats 12, include red velvet cupcakes and smashes, in which a cupcake is paired with two scoops of ice cream in a mason jar.
"They're delicious and perfect for Instagram and social media," he said. "They look great, and people like to share it."
The restaurant employs 12 workers and serves only cupcakes baked freshly that day. Leftovers are donated to charitable organizations and other places like local hospitals and nursing homes.
"You can ask to be on the list, and then we call through it until we find someone to take the leftovers," Naser said. "We only serve fresh cupcakes."
A grand opening celebration is planned for 10 a.m. to 8 p.m. Saturday, Dec. 15. Smallcakes will give away mini cupcakes while supplies last, offer 40 percent off on everything all day, have family-friendly activities like balloon animal-making, and will enter customers into a raffle.
For more information, visit www.smallcakesschererville.com or call 219-440-7155.
Opening
Vegas Cafe at 800 Cedar Parkway in Schererville was sold to new owners.
Jorge Armando and Shelly Ann Armando, the owners of Skillet's Bistro in Highland, bought the restaurant and plan to reopen it as Vegas Bistro Cafe in the middle of January.
The reborn eatery will focus on quick breakfast items and sandwiches. Nothing on the menu will cost more than $7.60, as the restaurant will target passing truckers and workers at stores and restaurants along Indianapolis Boulevard in Schererville and Highland.
"We want to give workers a good-priced breakfast or BLT or something like that," Jorge Armando said. "It's going to be good for workers who come in the early morning on their way to work. Drivers can call ahead to order their food in advance. We have a huge parking lot and will bring it out to them. It will be like 1960s service without the roller skating."
Vegas Cafe Bistro will seat 46 people inside, and another 18 outside during warmer weather. It will serve beer, wine, wine-based cocktails and espresso drinks such as lattes and espressos.
The menu will include skillets, omelets, waffles and many items that can be prepared quickly.
"We have a good team and have been practicing getting breakfast sandwiches out in no more than five minutes," he said. "We want to offer a quick breakfast."
It will be cheap, with hot dogs for $2 and hot dogs with fries and a drink for $4.25. The lunch menu also will include burgers, soups and chili.
"Schererville was a point of interested because it's been a draw for all the towns around it, including Chicago," he said. "I've lived in Dyer for such a long time and see so many people, including from the city and Illinois, coming here to have a good meal, good shopping, or a buy a good house. Just look at the amount of cars going by."
Vegas Cafe will be open from 7 a.m. to 7 p.m. seven days a week.
Business Ins and Outs
Times business reporter Joseph S. Pete provides the details on what's coming and going in the Region retail and restaurant world.
NWI Business Ins and Outs: Sophia's House of Pancakes replacing S'ville Applebee's, Birdie's $3 car wash coming to CP, Domino's and Big Lots open, Enzo's closes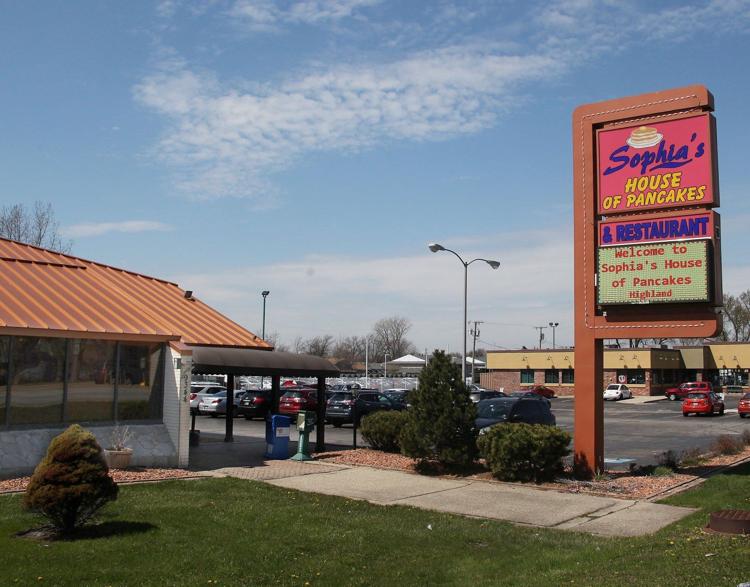 There's no more "eating good in the neighborhood" in Schererville after Applebee's closed near the intersection of U.S. 30 and Indianapolis Boulevard, disappointing fans of $1 drink specials, 2 for $20 date nights, steaks crisscrossed with huge grill marks, and whatever riblets are.
The Schererville Applebee's has gone extinct but a new era of fluffy golden pancakes is upon us.
Sophia's House of Pancakes, a popular pancake house on Indianapolis Boulevard, plans to take over the space and open another location there.
A sign posted at the recently shuttered Applebee's Grill + Bar at 650 W. U.S. 30, in the Crossroads Shopping Center in Schererville, said Sophia's is opening there soon. The family-style diner, which also has a location at Orland Park in Illinois, is known for its stacks of old-fashioned, powdered sugar-dusted pancakes and for its hearty breakfasts with huge portions, including five-egg omelets. One reviewer on Yelp called it "the Grand Kingdom of Breakfast" with "a menu the size of the Sunday paper" and skillets "the size of glacially carved freshwater basins."
Opening
If $4 seems a little steep to you for a car wash, you're in luck.
Birdie's $3 Car Wash hopes to open as soon as December at 10567 Broadway in Crown Point.
Owner Mike Mahmoud has dreamed of opening a car wash since childhood.
"As a little kid I worked with my father at grocery stores in the city," he said. "There was a hand car wash with a line around the block. I saw the potential of how much cash a car wash could make."
Car washes start at $3 and go up, depending on the level of cleaning one wants. Similar $3 car washes have opened in recent years in Hammond and Dyer.
"It's a price point that's affordable to everybody," Mahmoud said. "If you drive by a $5 car wash, you think, 'maybe.' But $3 is a price you don't want to pass up."
Birdie's $3 Car Wash also will sell monthly memberships allowing people to get their car washed every day or as frequently as they want.
The Crown Point car wash is largely built-out and expects to open in a matter of weeks, in the busy season where many people try to get the road salt washed off their cars. It has a 140-foot tunnel and 20 vacuums. Mahmoud has talked with his banker about building 10 of them across Northwest Indiana and hopes to eventually take the brand national. The next one will be in St. John, and then he'll look at Illinois locations.
"We'll take baby steps," he said. "Of course I'd like to go nationwide. But these are big projects. These aren't $100,000, $200,000 projects. These are $4 million apiece."
Birdie's $3 Car Wash will employ about 15 workers in Crown Point.
"A lot of thought and hard work went into this establishment, and it's run by the owner himself," he said. "I built this car wash so my car could run through it. I'm a car guy who used to work in car sales. I wouldn't run anyone's car through it if I wouldn't run my own car through it."
Closed
Chicago Heights-based Enzo's Beef and Sausage restaurant expanded to 1120 U.S. 30 in Schererville in 2015, but has decided to refocus its efforts on its Illinois location. 
"We decided that it was best for both the family and for the business to focus our time and energy on the original location," the owners posted on Facebook.
As the name suggests, Enzo's sells Italian beef and Italian sausage, as well as gyros, hot dogs and $1 slices of pizza. It used old family recipes and premium ingredients like top-quality pork butt and extra virgin olive oil. 
Another Chicago Heights business may soon replace it in Schererville. A sign outside said Dozeli Pizzeria is coming soon.
Dozeli has been around for nearly three decades with locations in Chicago Heights and South Chicago Heights. It's known for both thin-crust and deep-dish pizza, wings and deluxe sandwiches.
Opening 
In other pizza news, and who doesn't like pizza news, Domino's is opening a new "pizza theater" restaurant where customers can watch the pizza being baked at 1918 165th St. in Hammond, its second in the city.
"We are dedicated to the Hammond area and are excited to better serve its residents," said Hammond Domino's franchise owner Jim Gronemann, who owns 15 other Domino's stores in Indiana and Illinois. "We have a deeply experienced team of folks who live and work in Hammond, and they are eager to offer our delicious products, exceptional service and innovative ordering technology to the community."
The Ann Arbor-based pizza company, the largest in the world based on retail sales, will celebrate its Dec. 3 opening by offering medium one-topping carryout pizzas for $3.99 each through Dec. 30, and by having a drawing on Dec. 24 for free pizza for a year.
The Hammond pizzeria also will offer 50 percent off to police officers, firefighters, first responders and members of the military on an ongoing basis.
The store is hiring and features a large lobby where customers can watch their food being prepared, an electronic screen for tracking carryout orders and a chalkboard "to allow customers to express their creativity or leave feedback for the store team members."
For more information, visit www.dominos.com or call the pizzeria at 219-989-6550. 
Opening
Big Lots relocated its Merrillville store to 3201 E. Lincoln Highway in Hobart and reopened with a new format, "which is part of a broader initiative to reposition the brand as a community retailer offering trustworthy value and friendly service," the Columbus, Ohio-based retailer said in a press release.
"We are excited to introduce our new store format to Merrillville," stated Steve Haffer, senior vice president and chief customer officer of Big Lots. "It brings to life our new brand traits and showcases our product assortments of affordable solutions in furniture, seasonal, home, food, and consumables."
The discount retailer, which "offers a little bit of everything," moved about 100 feet over to a new unit in a strip mall that also includes Xfinity Store.
To celebrate the opening, Big Lots plans to donate $5 to Meals on Wheels of Northwest Indiana anytime a BIG loyalty member redeems a reward there through Jan. 12.
For more information, call the store at 219-649-7119. 
Business Ins and Outs
Times business reporter Joseph S. Pete provides the details on what's coming and going in the Region retail and restaurant world.
NWI Business Ins and Outs: uBreakiFix opens in Crown Point, Tim's Pizza closes, Family Dollar coming to Gary
The technology repair shop uBreakiFix has opened in Crown Point, where it will fix smartphones, tablets, computers, video game consoles and more.
The fast-growing company has 11 Indiana stores, including in Schererville, Michigan City and Portage. Franchisees Angelo and Alexandra Giannakopoulos established the new Crown Point location at 864 N. Superior Drive and hope to open more in the coming year.
"Crown Point has experienced incredible growth over the last few years, and we are excited to serve the community by providing a trusted place for tech repairs," Angelo Giannakopoulos said. "We love being able to bring uBreakiFix to new communities because we truly believe in the mission of this company."
The company now has more than 460 retail shops across North America and had made more than 4.5 million repairs on electronic devices, including of cracked screens and malfunctioning cameras. It offers same-day repair for products like the Samsung Galaxy and Google Pixle.
For more information, call 219-299-7959 or visit ubreakifix.com/locations/crownpoint.
Closed
Tim's Pizza has baked its last pie in Crown Point.
The pizzeria at 1191 E. Summit St. specialized in crispy thin-crust, offering a slice and pop for just $2.50 on weekdays. It was a small take-out and delivery place that also served big burgers and appetizers like mozzarella sticks.
"It's the last day for Tim's Pizza," the owners posted on Facebook. "We will miss all of our customers; you were the best."
Tim's Pizza had been in business in Crown Point for nine years.
Opening
The North Carolina-based chain Family Dollar plans to open a new store at 1421 W. 25th Ave. in Gary this week.
"Family Dollar is pleased to invite customers to experience our great value and broad assortment of merchandise in the Gary community," spokeswoman Heather Briganti said.  "Our customers can rely on Family Dollar for everyday low prices on household products, food, beauty and essentials, seasonal merchandise, apparel and much more."
A grand opening with giveaways, prizes, and a gift basket raffle will take place on Thursday. The first 50 customers in line on Saturday will receive a gift card.
The discount retailer has been in business for more than 55 years, and primarily serves urban and rural areas in 46 states.
Open
Bailey's Mini Mart opened recently at 4802 Drummond St. in East Chicago.
"The city of East Chicago welcomes new small business in our community and wishes them much success," the city said in a press release.
Bailey's has a small kitchen and sells dollar tacos on Taco Tuesdays.
The convenience store is open from 8 a.m. to 7 p.m. Monday through Friday, and from 9 a.m. to 7 p.m. on Saturday.
For more information call 219-354-8166
Business Ins and Outs
Times business reporter Joseph S. Pete provides the details on what's coming and going in the Region retail and restaurant world.
NWI Business Ins and Outs: Porto's Peri Peri to open in Schererville; Venice Pizza, Which Wich and Griffith Meat Market close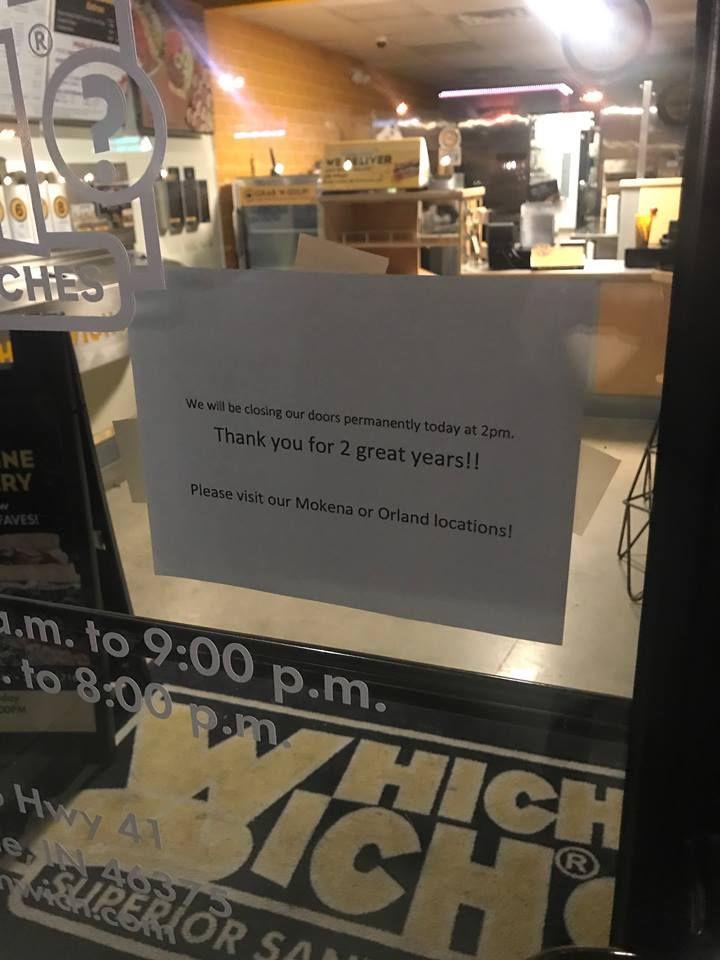 Porto's Peri Peri is bringing its spicy flame-grilled Portuguese chicken to Schererville.
The Villa Park Illinois-based restaurant is opening in a strip mall outside the Shops on Main shopping center at Main Street and Indianapolis Boulevard, just south of the Highland border.
According to the Regency Centers website, it will occupy 2,338 square feet and replace Meatheads, which closed in January after a four-year run.
Porto's Peri Peri is named after the super-hot chili pepper used in cuisines in Portugal, India and Africa. In Swahili, peri peri means "pepper pepper," or "strong pepper." 
The cuisine has been gaining popularity in the Chicago area, with Nando's Peri Peri opening several locations in the city.
Porto's Peri Peri serves up chili-marinated chicken in portions that range from one-fourth chicken to a whole chicken, as well as platters. Beyond its signature entree, the restaurant serves couscous salad, quinoa salad, falafel, hummus, burgers and vegetarian options like paneer rice, along with sides like rice, steamed vegetable and flame-grilled corn on the cob.
"Our all-natural, vegetarian-fed chicken is fresh, never frozen and marinated for a minimum of 24 hours," Porto's Peri Peri said on its website. "Our unique Peri Peri sauces are made from African birds eye chilis mixed with fresh herbs and spices. Being nut, gluten and MSG free, our sauces are suitable for all."
Closed
The Venice Pizza restaurants at 1302 N. Main St. in Crown Point and 1233 Sheffield Ave. in Dyer have served their last slice of pie.
"It is with great sadness that Venice Pizza in Dyer is in fact closing its doors for good," Venice Pizza posted on its Facebook page. "As much as we appreciate and love our valued customers due to unforeseen and unfortunate property issues, we can no longer serve the Dyer community at this time. We are extremely sorry this didn't work out & for the abrupt closing. We thank all of our amazing customers! This isn't a goodbye, this is a hope to see you again. In the meantime, our Hammond location is still there & we recommend them to all. Thank you."
The pizzeria, known for its tavern-style square cut pizza and distinctive logo of a cartoonish mustachioed Italian chef, also delivered to parts of Munster, sold pizza by the slice and described itself as "a family tradition."
Venice Pizza is a 30-year-old family-owned business that grew to three locations, but only the Hammond location at 6940 Kennedy Ave. remains.
That pizzeria delivers to Hammond, Highland, East Chicago and Munster. In addition to specialty pizzas like taco pizza, The Hawaiian and chicken and broccoli, the eatery also serves Italian beef, pasta, chicken wings, calzones, cheese fries and shrimp dinners.
Closed 
Business Ins and Outs
Times business reporter Joseph S. Pete provides the details on what's coming and going in the Region retail and restaurant world.
NWI Business Ins and Outs: Country Pancake House opens in Merrillville, Vegas Cafe to reopen in Schererville, Carlo's Pizza/Big Butt BBQ shutters in Cedar Lake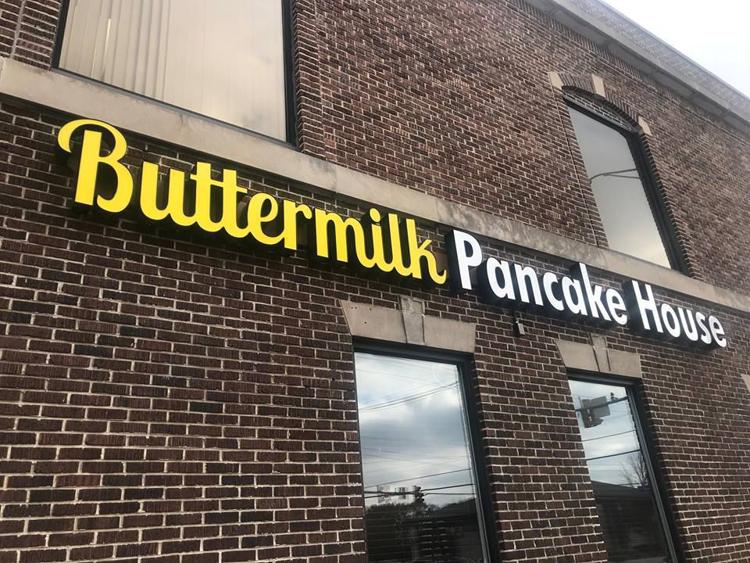 Petros House of Pancakes and Restaurant served its final omelet in Merrillville this summer, but a new diner stepped in to fill the space in the Crossroads Plaza Shopping Center.
Country Pancake House is now slinging eggs, biscuits and gravy and coffee at 6190 Broadway in Merrillville. The 160-seat breakfast-and-lunch pancake house, which employs 11 workers, opened two weeks ago.
Owner Jose Perez has worked in restaurants for years after starting as a dishwasher, and always dreamed of opening his own place. Now his dream has become a reality.
"He worked really hard all his life from the ground up," employee Kathy Taylor said. "After learning how to bus tables 30-some years ago, he worked really hard. He opened this restaurant through blood, sweat and tears."
Perez took over Petros in August and has since been renovating the building.
"We worked to make it nicer inside with a pleasant, clean atmosphere," Taylor said. "We try to give great service to the customers, who were glad to see the place come back. It is an entirely new entity with entirely new owners."
Country Pancake House has kept many favorites on the menu for the regulars who continue to frequent it. It serves omelets, burgers, skillets, biscuits and gravy, grits, homemade rolls, chili, burgers, soups like stuffed pepper and chicken lemon rice and, of course, pancakes, offering "big, generous portions."
A top seller has been the meat lover's omelet with sausage, ham, bacon, green pepper, onion and cheese.
"He loves to make breakfast," Taylor said of Perez. "We pride ourselves on customer service, good meals at an affordable price and being part of the neighborhood."
Country Pancake House is open from 6 a.m. to 4 p.m. seven days a week.
For more information, call 219-888-9858 or find Country Pancake House on Facebook.
Coming soon
Also in pancake news, Buttermilk Pancake House is moving into the former El Salto space in the historic Old Town Hall at Ridge Road and Calumet Avenue in Munster. The new restaurant at 805 Ridge Road is now hiring and invites walk-in job applicants.
Closed
Sir Mix-a-Lot, who could not lie, likely would have liked Carlo's Pizza/Big Butt BBQ in Cedar Lake, but not enough people in town did to keep it open.
The pizza and barbecue restaurant at 13231 Wicker Ave., whose logo featured a cartoonish pig with an ample posterior, closed without warning. Its phone number was disconnected, its website was down, and the owners could not be reached for comment.
Opened in 2013, Carlo's Pizza/Big Butt BBQ was a family restaurant and sports bar that served barbecue styles from across the country, with a focus on South Side Chicago BBQ. It had an outdoor patio with cornhole games, and was known for its brisket and generous portions of ribs.
Reopening
Vegas Cafe ran out of luck and closed in Schererville, but a new owner likes the odds of its succeeding.
The restaurant at 800 Cedar Parkway, a rare independent in a stretch of Indianapolis Boulevard that's heavily dominated by chains, opened in 2016. Vegas Cafe specialized in oven-baked, often open-faced sandwiches with Vegas-inspired names like the MGM Grand, Mirage, Venetian, Monte Carlo, Belagio, Excalibur and Flamingo. 
Splashy Sin City decor lined the walls, and daily raffles and live musical acts gave diners in the Tri-Town a little taste of the Vegas experience.
The restaurant shuttered without explanation, but signs in the windows Thursday said it would reopen soon under new management.
Coming soon
Also in Vegas-themed restaurant news, the Vegas Baby Cafe is looking to open in the former Zuchez Restaurant and Bar at 211 N. Broad St. in Griffith.
Zuchez opened just north of downtown Griffith in 2017, aiming to be a nightclub with dancing, 64-ounce margaritas, a downtown date night-like restaurant and a breakfast joint serving biscuits and gravy. It lasted less than a year.
Business Ins and Outs
Times business reporter Joseph S. Pete provides the details on what's coming and going in the Region retail and restaurant world.
NWI Business Ins and Outs: Sav-A-Lot supermarket coming to South Haven, Bin 27 closes in Dyer, fitness studio and Freshii opening in Crown Point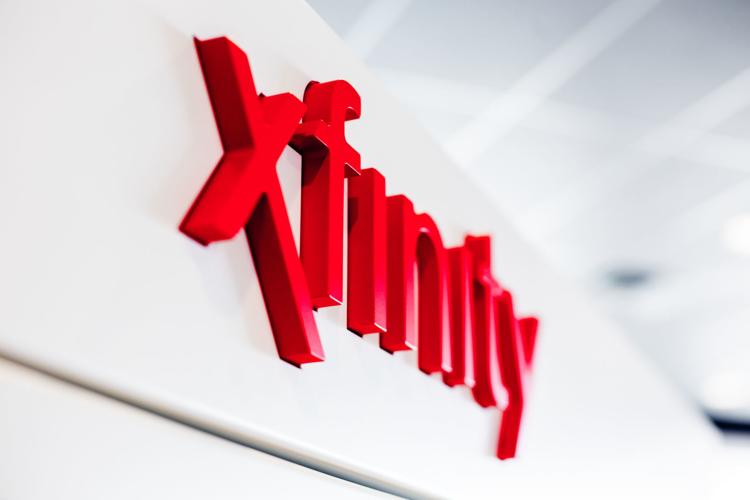 The unincorporated community of South Haven in Porter County has been without a grocery store since Al's Supermarket closed in spring of 2017, but that will soon change.
Save-A-Lot will take over about 18,500 square feet of the former Al's space at 390 U.S. 6. 
"We are really excited for Save-A-Lot to join the center. There has been a great need for a grocer in the area since the last tenant left and I fully expect the community to completely embrace them," said Brett McDermott of Latitude Commercial, a commercial real estate firm in Schererville that represents tenants, landlords and developers across Northwest Indiana and the south suburbs.
Save-A-Lot is a national discount grocery chain with local locations in Merrillville, Hammond, Michigan City, and Kouts. The local franchisee will run the new South Haven store, which will offer fresh produce and meats sliced daily.
Opening 
An F45 Training fitness studio and a Freshii fast-casual restaurant are coming to Broadway in Crown Point.
Freshii is a Canadian fast-casual chain most commonly located in urban centers. It sells fresh, healthy food like burritos, salads, wraps, and yogurt. The lunch-oriented restaurant has multiple locations in Chicago's Loop.
F45 Training is a national gym chain with 1,300 locations in 36 countries. It offers 27 different 45-minute high-intensity interval training workout classes. Its workouts cycle through 4,000 different exercises so gym-goers don't ever do the same workout twice, and their fitness doesn't hit a plateau.
"This is a great first location in the area for F45," said McDermott, who represented F45 in the lease transaction. "I really think the community will embrace the concept as we have nothing like it around us." 
Closed
Bin 27 Grille & Lounge, a fine dining restaurant that specialized in steaks and seafood, has served its last glass of wine. The restaurant at 275 Joliet St., Dyer, was named after its carefully curated selection of 27 wines.
Coming soon
Comcast plans to open a new Xfinity Store at 1918 165th St. in Hammond early next year.
"The stores are awesome places to visit and learn more about Xfinity products and services from the trained store staff," said John Crowley, Comcast's greater Chicago region senior vice president. "Visitors are welcome to come in and experience our products and services like they would at home."
The store will sell Comcast services such as cable, internet, home security and mobile phone service. Visitors can use display iPads and other mobile devices to check out apps like the Xfinity Stream that lets people watch live TV on mobile devices when connected to wifi.
The store will be open from 10 a.m. to 8 p.m. Monday through Saturday, and from 12 to 5 p.m. Sunday.
Open
One of Comcast's biggest competitors, AT&T, just opened a new store at 7917 Indianapolis Boulevard in Hammond.
"It's great to have this new space in Hammond where you can walk right in and quickly learn about AT&T's many tools and services that benefit our residents, businesses and tourists," Hammond Mayor Thomas McDermott Jr. said. "Improving the livability of our community is very important to us, and we're excited that AT&T shares in our enthusiasm about the city." 
The 3,500-square-foot store features many different screens displaying AT&T's video, internet and wireless services. Customers can check out tablets, smartwatches and VR glasses.
"We're delighted to be opening this new entertainment-focused retail store in Hammond," said Thomas Monahan, AT&T vice president and general manager of the Great Lakes region. "The Hammond store is designed for an evolution in connected entertainment, and customers will be able to interact with content across many different screens."
The AT&T store is open from 10 a.m. to 8 p.m. Monday through Saturday, and from 10 a.m. to 5 p.m. Sunday.