Stacey Spillum has watched several neighboring businesses close their doors since she opened Pure Hair Studio in 2012. 
"It's a really challenging time for small businesses. You see businesses closing everywhere," she said. "But we know that a salon will always have traffic. Nobody is going to get their hair done on the internet. And we know other brick-and-mortar stores are struggling for walk-in traffic that we naturally have." 
Looking to expand her salon while also helping other businesses thrive, Spillum is developing a new retail center on Utica Ridge Road and 56th Street in Davenport. She said the goal is to bring together like-minded and complementary businesses so customers have one place to go to accomplish a day's worth of shopping and relaxing. 
The new 8,000-square-foot strip mall will house several "local creatives under one roof," she said. It'll feature Pure Hair and Beauty Studio, Katsch clothing boutique, 392 Caffe and Basil and Vine, a pizza and wine bar.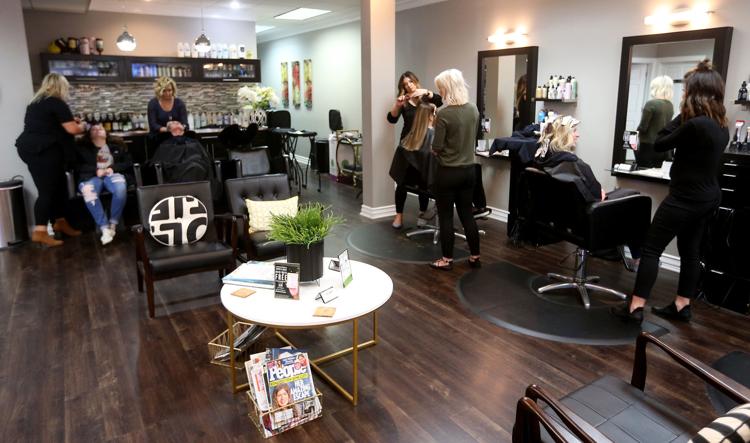 "Our goal with the new space is to offer everything that our customers do on a daily basis," Spillum said. "We know our customers pretty well, and we know that just about every customer who walks in our door comes with a cup of coffee in hand, or they request a cup of coffee. And then they leave with beautiful hair and makeup to go shopping and meet friends for lunch or a glass of wine. We knew this would be beneficial, not only to other small businesses but to our customers." 
Coffee, wine and pizza lovers
Two well-known Quad-City area businesses are partnering to create something new for Davenport's restaurant scene.
Robert Day has owned the Faithful Pilot Cafe & Spirits in LeClaire for nine years. But he said customers should expect a different scene when they visit Basil and Vine.
The wine and pizza bar will be a communal space with natural lighting, comfortable seating and an outdoor patio. While sampling new styles of wine at the bar, customers will be able to watch their pizza be made in a wood fire oven, he said. 
And, 392 Caffé, which recently opened a downtown Davenport location, will serve coffee and food in the bar. 
"Think about coming in for a coffee, having a breakfast sandwich, then going next door and getting your hair done," Day said. "Then, you can go shopping and come back for a glass of wine. You don't need to go anywhere else." 
Faithful Pilot and 392 have partnered in the past, offering exclusive dinners in Clinton and a pop-up coffee shop in LeClaire. And since then, the owners have been aiming to continue collaborating, said Jenna Sanders, co-owner of 392.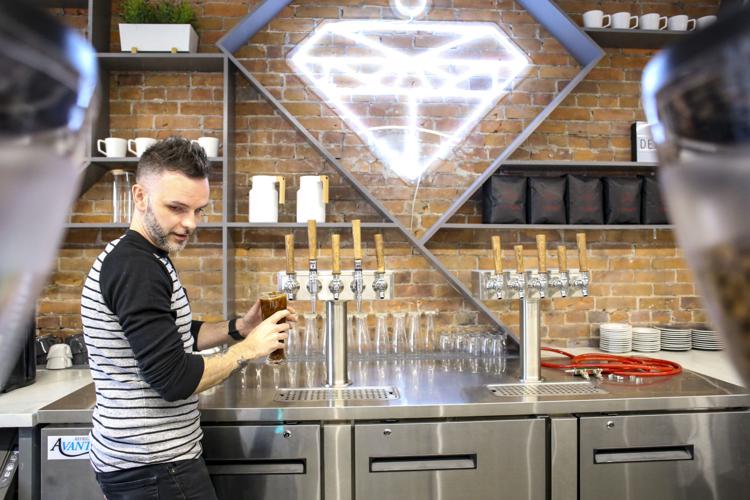 "We align so well with what Robert does because he never settles," Sanders said. "If you've been to Faithful Pilot, the menu is always changing and he's always looking for the best ingredients he can get. We're both looking for different ways to make our products the best they can be. And so partnering together is a no-brainer." 
Day said the bar is designed for people to sit on their laptops and enjoy a cup of coffee or listen to live music while enjoying a cocktail. But he hopes it'll also be a space for friends to drink together and for strangers to spark new conversations. 
Throughout the day, 392 will serve coffee drinks and kombucha on tap, paninis and other menu items, plus coffee cocktails in the evening. The bar will serve pizza with handmade dough and fresh ingredients, cocktails, beer, mimosa flights during Sunday brunch and a wine list. 
"The wine menu is going to be based around what compliments the food, but it'll also be a menu that's approachable," Day said. "You won't feel nervous about it. If you want to stick with what you know, you can do that. Or, you can use the knowledge of the staff, and we'll educate you on Italian or European wine that'll complement your meal." 
While 392's motto is "drink better coffee," Day said he wants to encourage customers to "drink better wine." 
Sanders said the bar's design will look similar to Davenport's 392 Caffé, with bright white, green and red elements, plus an airy, open feel. 
An opportunity to shop and relax
The development of the new strip mall on Utica Ridge Road has also led to a Geneseo-based small business expanding. 
Katsch, a women's clothing boutique, is opening its second location in the center, said owner Amy DeFauw. First opened in 2015, she said the store sells apparel, home decor, accessories and gifts with a "casual Midwest vibe."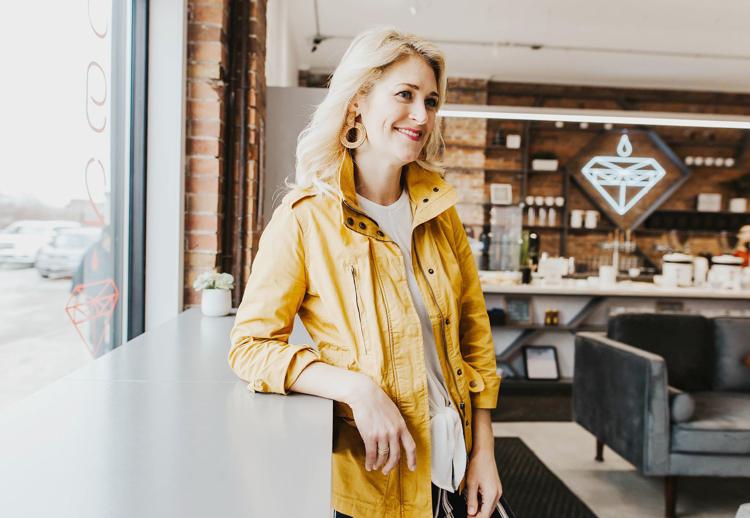 "We've seen a lot of growth, especially in the last year, as we've kind of focused on our core customer base and reached out more on social media," she said. "We love Geneseo and are really content here. But Stacey (Spillum) approached us and explained her business model and the opportunities, and it sounded almost too good to be true. It's not often that an opportunity comes your way, let alone falls in your lap."
DeFauw said the second store will focus more on apparel, accessories and footwear, offering stylish items for everyday wear. 
"I'm very excited to partner with other business owners in the Quad-Cities, and it's really a shared success," she said. "It's a 'rising tides lift all ships' kind of mentality. We will keep the Geneseo store open, but we're excited to be a part of this tight community in the Quad-Cities." 
Spillum hopes bringing all of the small businesses together will benefit the entire community, plus offer something new for the busy section of Davenport, near 53rd Street.
"We hope everyone can thrive from it," Spillum said. "The more small businesses stick together, the stronger we can be."