New York – Martha Stewart is stirring new opportunities for brand owner Sequential Brand Group Inc. into untapped product categories, distribution channels and customer bases.
And a key launching pad for this effort is multichannel retailer QVC, "which continues to be a great platform for us to introduce and test new product categories" for Martha Stewart, noted Sequential's CEO Karen Murray during the company's second quarter earnings call today.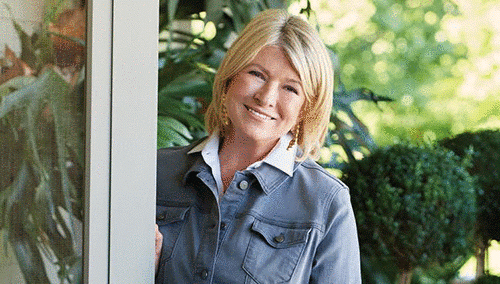 Martha Stewart, for QVC
"As product offerings are successful on QVC, we then have the ability to extend them to other channels of distribution," she continued. "We are currently expanding Martha's lawn, garden and food businesses beyond QVC to other new retail channels."
This fall, Martha Stewart is rolling out new apparel, outerwear, holiday dressing, scarves, handbags and more on QVC.
The second quarter was the last period in which Sequential's results were impacted by expired Martha Stewart legacy licenses.
"When you exclude the legacy business, the [Martha Stewart] brand was up [in the second quarter]," Murray later added. "It's been very strong at QVC…It is also performing very well at Macy's. But QVC has been a nice, new, additional business for the Martha Stewart brand."
Come 2019, Sequential's new home décor licensees will introduce new and expanded categories for Martha Stewart. These include: accent furniture, lighting, window treatments, and home décor accents.
Relatedly, the company has also expanded its longtime alliance with Safavieh for Martha Stewart area rugs.
"We plan on launching this carefully curated mix of home décor categories at market in the spring," Murray said.
Amazon.com is another target venue for growing the Martha Stewart line, as it provides Sequential "a terrific opportunity to showcase some of the brand's categories to Amazon customers," Murray went on.
The Martha Stewart shop on Amazon launched with area rugs, pets, books and food, and "we now have plans to add additional categories in the second half of this year," she said.
Supporting and encouraging these initiatives Martha Stewart brand's "incredible reach and engagement" both online and across its media platform. In addition to Martha Stewart Living magazine and MathaStewart.com, the brand has six million followers across its social media platform, which Murray noted represents a 15% increase from last year.
Sequential's second quarter results included $42.2 million in revenue; and $7.2 million, or $0.11 per diluted share, of net income on a non-GAAP basis.
Year-to-date, the company reported: $80.3 million in revenue; and $10.8 million, or $0.17 per diluted share, in net income on a non-GAAP basis.
The company also announced the completion of its debt refinancing, as of this week. It has entered into amended credit agreements with its existing lenders, led by Bank of America and certain funds managed by FS/KKR Advisor, LLC. This refinancing extends the first lien debt maturities to 2023 and the second lien to 2024, and improves our capital structure by shifting over $100 million of debt into the first lien credit facility.
"As we reflect on the first half of the year, we feel great about the progress we've made," she added. "We've completed the refinance, which strengthens our financial profile and provides us with additional flexibility…We are also currently evaluating several potential acquisitions that could be a good fit for our company."