Summer has arrived and party planning is in full swing. Heed this advice to create an occasion destined for greatness.
Step one: Set the tone upfront
Invitations are the first thing your guests will see and it gives them an indication of the style of your event.
If you're having an intimate dinner party, splash out on some beautiful stationery and send invites in the post.
If it's a larger affair (or if time is of the essence), there are a number of stylish alternatives for electronic invitations. Paperless Post or Minted offer well-designed ranges (with the option to print a few if some of your guests aren't tech-savvy).
Step two:  Plan, plan, plan
Don't leave things to chance or the last minute. Write detailed lists to make sure you're across what needs to be done in the lead-up.
Selena O'Hare from communications agency Whispr Communications says  the guest list is of the utmost importance. "Compile the ultimate guest list. That way you can spend time with your favourite 'party people'."
Then as the event gets closer move on to what food, drink, music, lighting, decorations need to be bought, organised and prepared. And don't be afraid to delegate!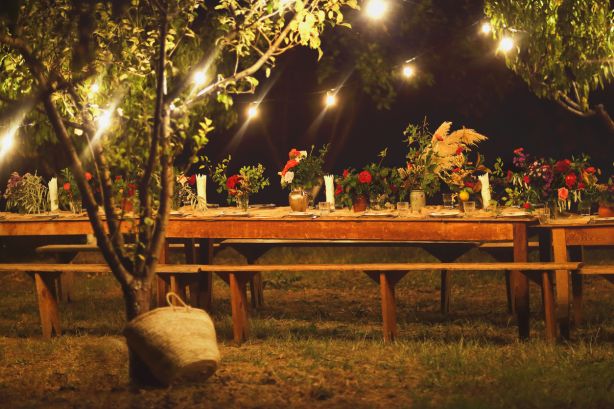 Step three:  Keep it simple
There's something to be said for an event that has been done to the nines, however, fussing over absolutely every detail can mean the difference between enjoying yourself and getting caught up in a stress bubble on the day.
Prioritise what's important to you (that might be decor, cocktails or food presentation), and streamline the rest.
A good rule of thumb is the fewer options the better. One impressive cocktail (that you can premix in jugs or a special punch bowl) will be better for everyone than stocking a bar and having to make drinks to order, unless you plan on hiring bar staff.
Step four: Ask for help
Sometimes trying to do everything yourself is a false economy and an unnecessary pressure.
It can sometimes even work out to be more cost effective to hire professionals who are well practised at catering to crowds. There will be less wastage and more time for you to focus on what you do best – socialising!
Often your favourite local foodies or bar will be all too happy to provide their services.
Andrew Goldsmith of The Boathouse Group agrees. "At a recent party we did we had our friends from Sunset Sabi in Manly come and run a cocktail bar for us. It was a great addition to the party – amazing cocktails, but more importantly a focal point and conversation starter," says Goldsmith.
Step five: Establish a focal point
"Create a vignette," says Alex Zabotto-Bentley, director of award-winning event design company AZBcreative.
"Combine delicious elements for a visually exciting bar and food buffet. Whether you use a kitchen bench, outdoor table or sideboard, it doesn't matter – people are lured in when you stack goodness and style the area right. We like to call it cluster-bombing!"
Goldsmith agrees. "We love to see something that creates a bit of theatre at parties – like an oyster and sashimi bar."
A station dedicated to a particular food or drink has the added benefit of being something that you can set and forget, guests can ogle the beauty and tuck in at whim.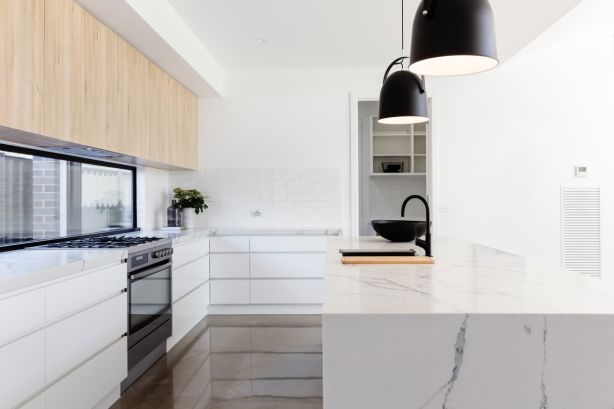 Step six: Decorate within budget
It can be so easy to get carried away with all of the beautiful party paraphernalia now on the market. But rest assured, you can create a lasting impression without breaking the bank.
Zabotto-Bentley suggests that you "think of your party as a photo moment. Let's face it people want to Instagram everything, so give them something photogenic."
"Create layers and textures of items sourced from op shops; from vintage ice buckets, to stacks of coloured cloth napkins, cut logs, lots of mismatched vintage sherry glasses and tumblers on estate silver trays. Fill multiple glass vases with all different leaves and foliage to create a verdant backdrop – it's high impact for super low cost!"
Step seven: Get the ambience right
Lighting and music are the bedrock of a good party. They don't need to be the heroes, but they should complement your style of event perfectly.
Keep lighting levels low – candles and festoon lights tend to be winners whether it's a sit-down dinner or a cocktail party, and music should provide the party with the right tempo.
If you have a friend who's really into music, set them a brief (being clear about your desired ambiance and the party duration) and leave them to create a Spotify playlist for the occasion that can be played through your speakers.
Or apps, such as iHeartRadio, can be a simple, low-maintenance way to get a soundtrack sorted. Select an artist or song you think has the right mood, and let the app keep playing songs in the same genre.
Step eight: Keep your cool and stay hydrated
"Ice ice baby!" says O'Hare. "Make sure you have bucket-loads of the stuff. Nobody wants a warm drink, especially in the heat of summer."
Fill a huge bowl or tub full of ice so that everything can be chilled nearby – and why not make it part of your display?
For a smaller and more intimate event, Zabotto-Bentley suggests: "Freeze grapes and strawberries and use them instead of ice. Or go one step further and freeze mint leaves and lemon wedges in ice trays and have frozen good-looking delicious garnishes to add to your cocktails."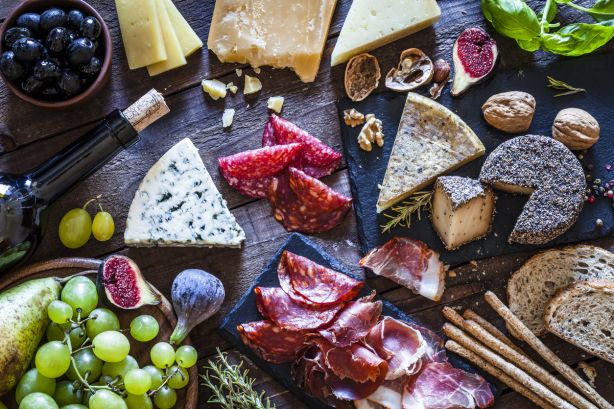 Step nine: Get the scale right
A current trend in party food is the all-impressive grazing table.
For the desired impact, scale is key. Upsize feature elements and group en masse.
"Don't buy lots of different cheese," says Zabotto-Bentley. "Buy a few large rounds of cheese and make a hero of that."
A huge round of rye bread will complement it perfectly. Consider people with dietary requirements, too.
If you're serving canapes, scale is equally important. Please keep them to a single mouthful. No one wants to wear the canapes!
Step 10: Bring the indoors out
We always talk about bringing the outdoors in for a winning style move. In summer, we want to do the opposite to make the most of our creature comforts.
First things first though, Paul Hopper, stylist, designer and owner of Terrace Outdoor Living says. "Choose a sheltered space out of the full sun or wind, if not, think about a cute outdoor umbrella. Outdoor fabrics make attractive, all-weather table coverings and even napkins."
And when it comes to setting your table, Hopper's advice lends a real sense of luxury to the occasion.
"Don't be afraid of using your fine dining pieces outdoors, too. If you want to keep it playful, why not mix things up? Just try to keep a theme running  through out, whether it be a particular colour or pattern."