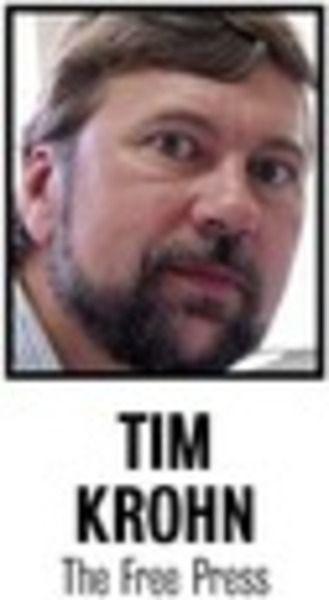 I haven't bought a house in a long time, but when I did it was straight forward enough. Tour the prospective house, put in a bid through the real estate agent and start signing closing papers.
But things have changed in a market where there have been a lot more potential buyers than there have been homes listed for sale. Great for sellers, not so much for buyers.
In recent years potential buyers have been trying to get a leg up on the competition by writing personal letters to the seller. There are numerous websites giving people tips on how to write their letter and showing sample letters.
You're suppose to find out what you can about the seller and play on any common interests. Tell the seller how much you love their home and what they've done with it. And tell them about how you'll lovingly care for and embrace the place if they allow you to buy it.
When I've sold houses I didn't really care who the buyer might be, just how close they were going to come to my listing price. But if courting a seller who might be looking at multiple offers gives potential buyers an edge, I guess the letters make sense.
If I'm in the market for a different home sometime, I'll write a letter. Heck I write for a living.
Dear homeowner:
We really love your abode. It looks like it could be on the cover of Better Homes and Gardens.
You've obviously cherished it and spent great time and expense improving it. The vaulted ceilings and beams across the room are divine. There isn't a nick or scratch inside or outside your home.
Your interior design tastes are unparalleled. The tufted bench with its bold, colorful upholstered seat. The alabaster kitchen island. Your mystical alchemy of marrying different textures and colors.
We could definitely make this our home, a place to relax, do hobbies, have the grandkids over to enjoy.
We can't wait to give it our touch.
A lot of people like the modern, sleek chrome and white kitchen decor you have. We're kind of more rustic. But your kitchen cabinets look sturdy and slapping on a veneer of old barn wood — with the cupboard doors maybe trimmed with some of that old rusty barbed wire, which is way cool — shouldn't be too tough for us to do.
That big beam going across your family room would make a dandy place to through a rope over and make a big swing like we used to have in our barn when I was a kid. The grandkids could set off from the loft on the one side of your room and swing all the way to those big windows on the other peak.
You have a nice tall wall outside on the east side. It'd be great for a climbing wall for grandkids. I could make some footholds and screw big lag bolts through the siding into the studs.
I hope the heavy mahogany table in the dining room comes with the house. It'd be a perfect bench for my woodcarving. And my wife would just love the big kitchen island. It'll give her a lot more room to work on her paintings. I bet the acrylic and oil paints would scrape right off that alabaster real easy.
Your lush lawn in the backyard is nice and big. We are already plotting where we could dig it up and plant wildflowers and bull thistle for the birds and butterflies. Maybe put in a big rock garden, too. And we always wanted some backyard chickens.
Can't wait to hear from you. We're ready to move our stuff in.
Tim Krohn can be contacted at [email protected] or 344-6383.
Follow Tim Krohn on Twitter @TimKrohn