6th Nov 18 | Lifestyle
Abi Jackson asks some industry pros to runs through the options when it comes to faucets.
They may seem small-fry in the grand scheme of kitchen design – but taps feature heavily in our day-to-day lives, and there's a surprising amount of options to choose from.
"Kitchen taps play an important role in every home. Not only are they often a focal point but they are used for different purposes throughout the day, so when choosing taps you need to think about practicality and design," says Simon Cornelius, head of marketing at Methven.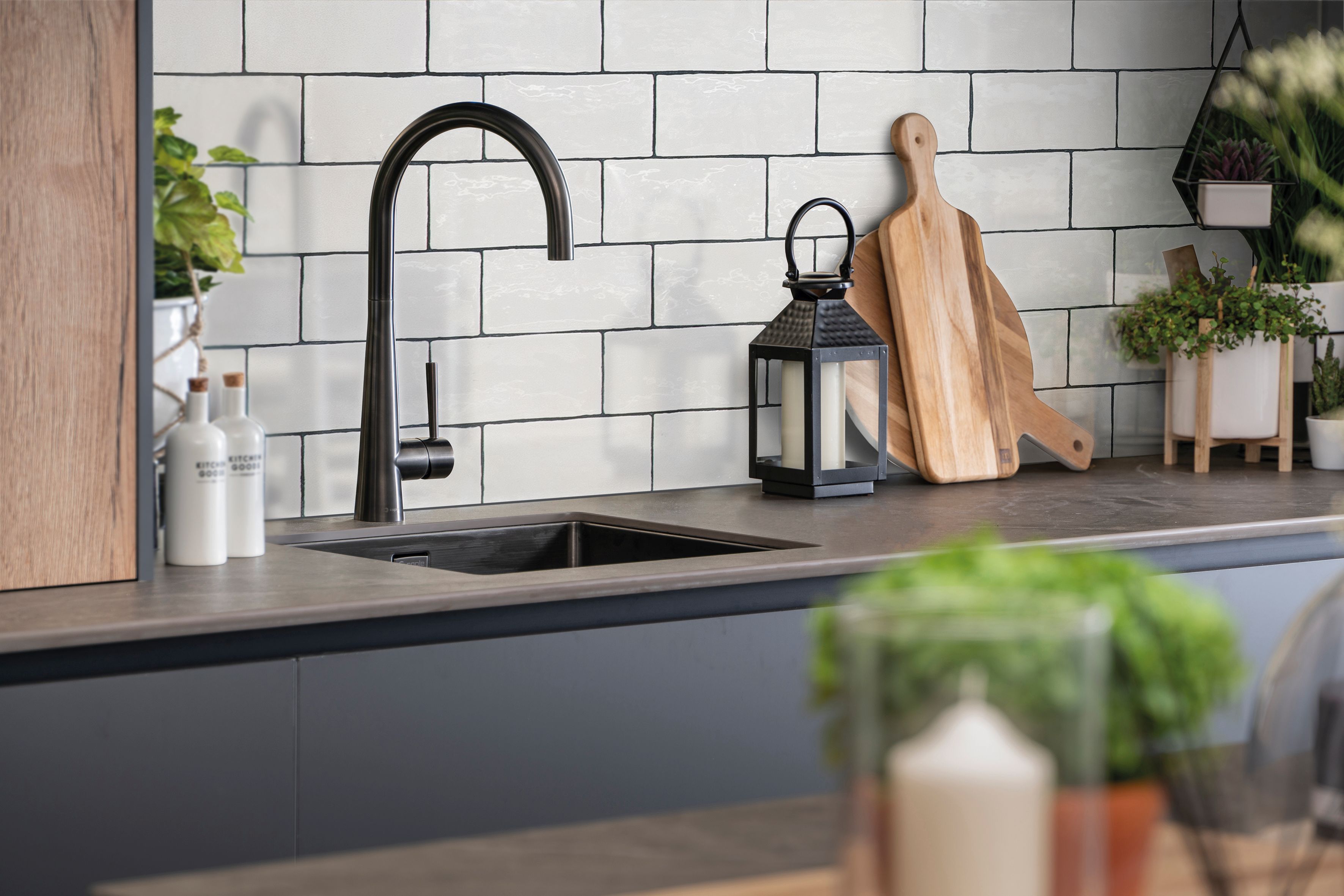 Fancy updating your faucets? We tapped up the experts for their top tips on current trends…
Features and functionality
Designers are constantly coming up with ways to make products more efficient and user-friendly, with taps no exception. It used to be that your biggest decision was whether to switch from having separate hot and cold taps to a single mixer tap – but the specs available have come a long way since then.
"The inclusion of swivel sprouts and pull-out hoses in our brand-new range enables you to easily wash pots without taking up too much kitchen workspace," says Cornelius.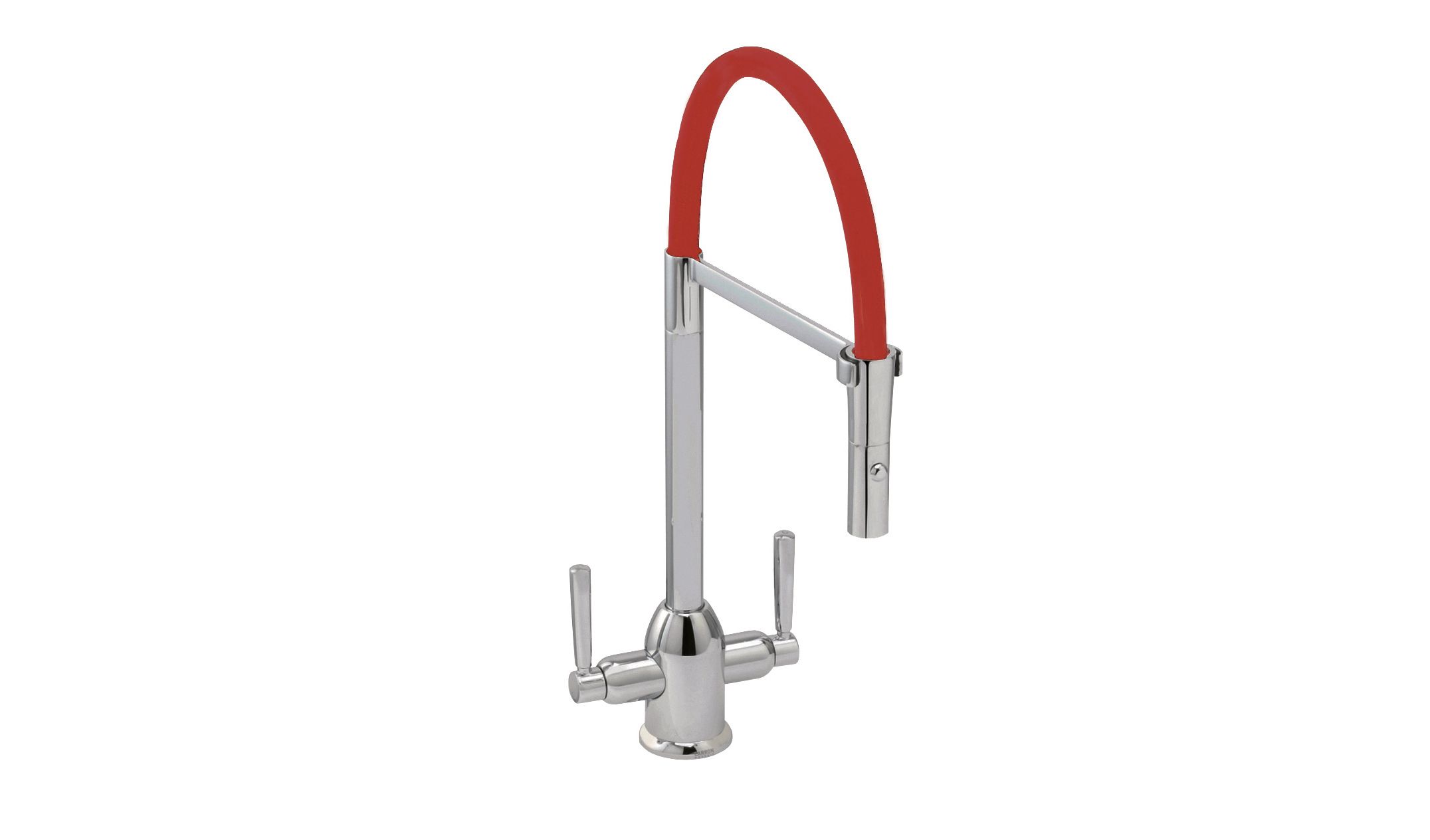 Larah Kuziw, brand manager at Carron Phoenix, adds: "There's a huge choice of taps now, that come with features such as pull-out sprays, directional nozzles, filtration and more, so there are models to suit all of your kitchen and budget needs, from basic mixers to a multi-functional four or even five-in-one tap."
Boiling and filtering
Taking things a step further in the tap tech stakes, if you're looking to invest in some of the latest hi-tech kitchen options, you might want to consider a boiling water tap.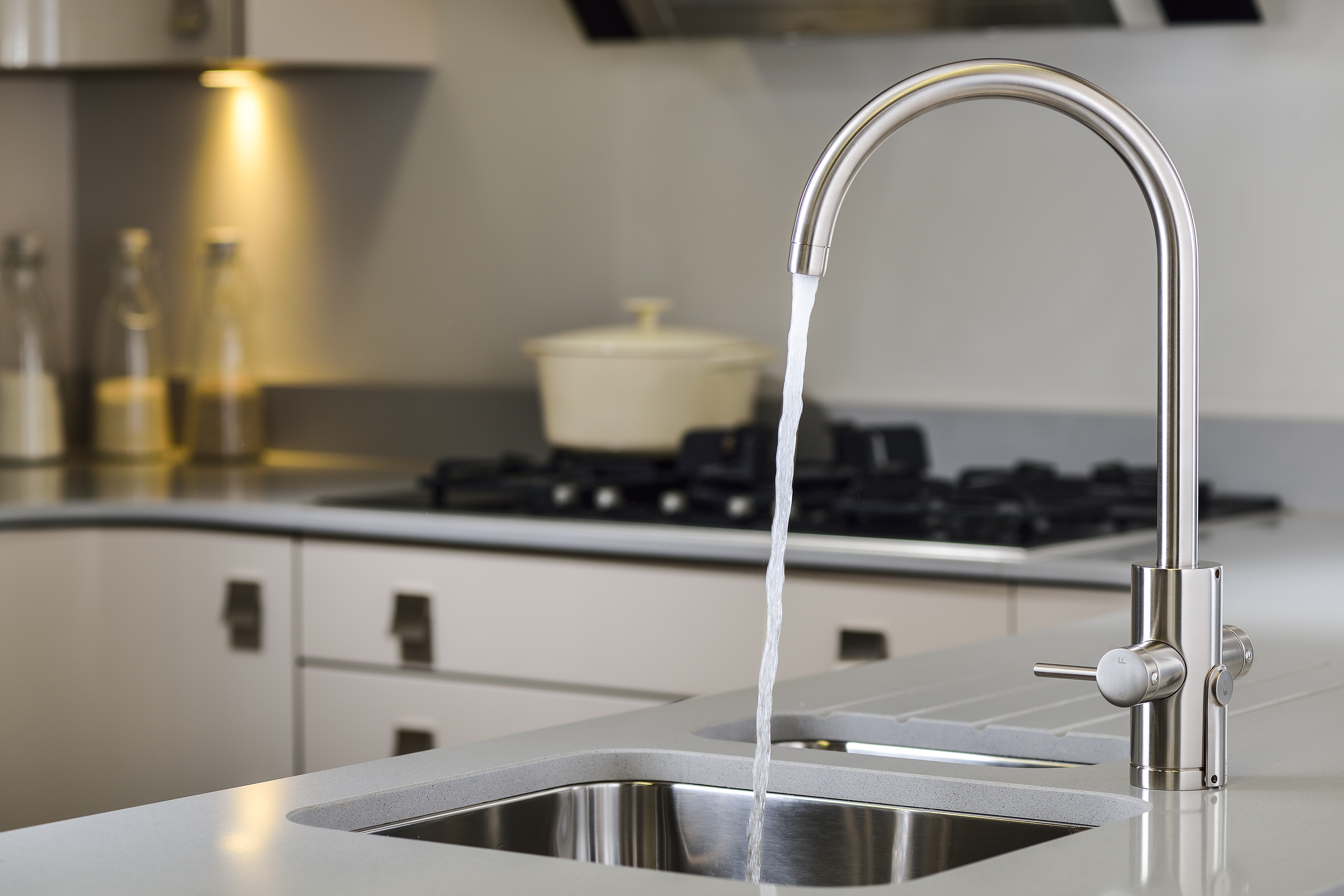 "Where once they may have been considered a luxury, we're now seeing [boiling water taps] regularly feature as one of the must-have appliances," says Becca Platts, design expert at Benchmarx Kitchens.
"As many of the latest tap models can be fitted in place or to replace a standard hot/cold monobloc kitchen mixer, this does make sense. So much so, that we've now added a number of Abode models to our key range, so people have the option to trade up to filtered boiling, or even filtered boiling and cold water as required."
Designs will often give the option to choose temperature settings, and Platts notes that multi-step operating features are designed to help ensure the taps are safe to use (so you can't just accidentally flip on a flow of boiling water).
"Hot water taps give you so much more than an instant cuppa," says Jeanette Ward, communications manager at Franke. "Their ability to deliver hot, cold and instant boiling water means they have a myriad of uses, such as blanching, sterilising baby bottles or knives, boiling pasta or rice more quickly, or cleaning your pans after a Sunday roast.
"When you have a hot water tap, you don't need a kettle anymore, so you can achieve a more streamlined look in your kitchen and free up some worktop space."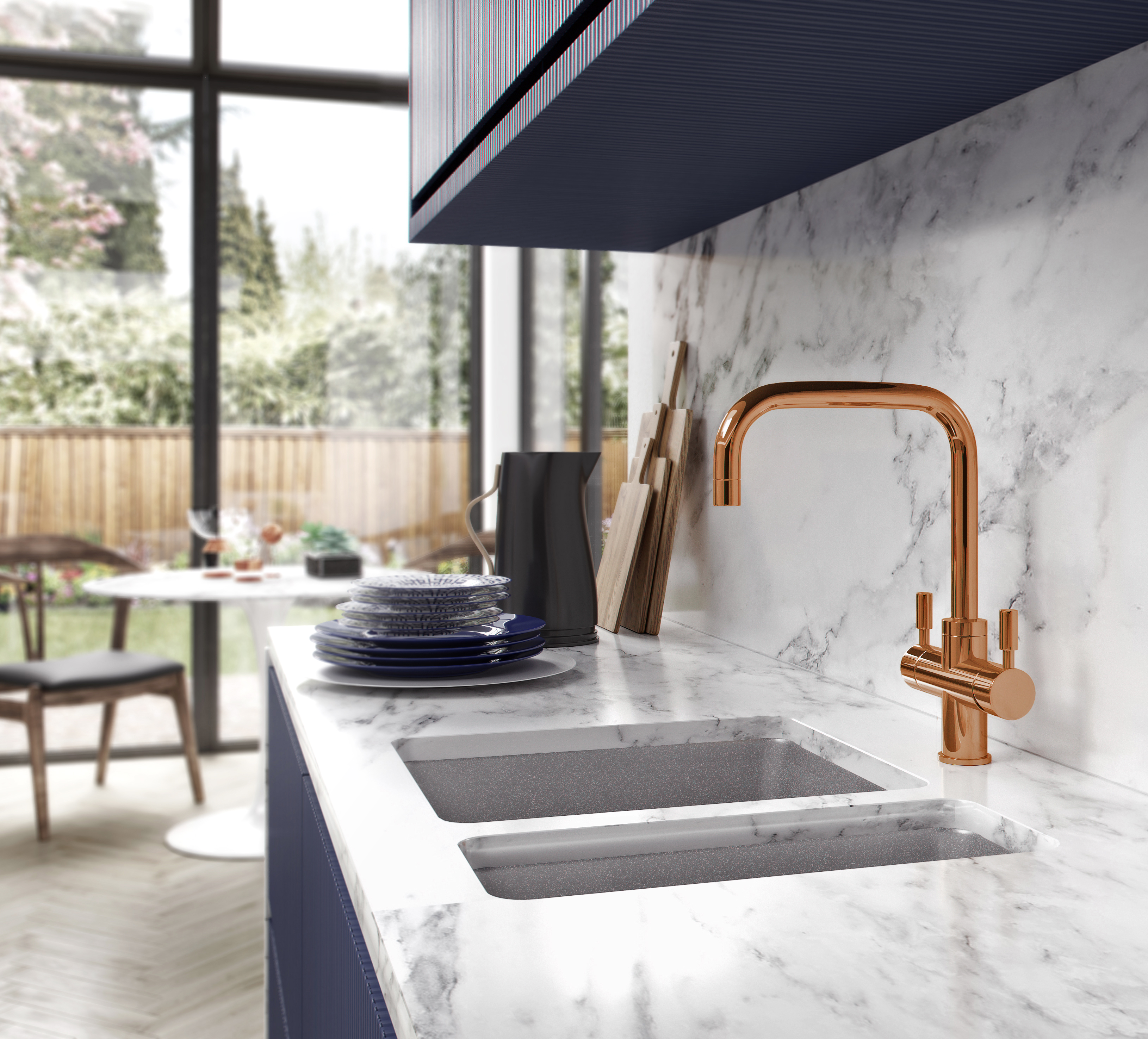 Still buying bottled water because you don't like drinking straight from the tap? Having a filtering tap installed could help towards those single-use plastic reducing goals. "Filtered water taps make a great choice if you're looking for access to premium quality water. These taps remove the majority of chlorine from tap water, along with other impurities including particulates, rust, heavy metals and pesticides," says Luke Shipway, product manager at Caple. "As a result, there's vast improvement on taste and odour, and the scale inhibitor helps reduce the build up of scale in your kettle, which is a great benefit."
Don't overlook design
Advanced specs aside, if your kitchen is the heart of your home, then you'll want to fill it with details you love – so think about how the tap fits within the wider theme of the space.
"It's also a current trend to invest in a tap which will add a touch of personality to your kitchen," says Cornelius. "Taps with striking designs will enhance your kitchen and will make them focal points, rather than just kitchen necessities.
"Don't forget to look beyond the design and pay consideration to the colour of your tap. While chrome is still a popular choice, we are also seeing an increase in taps with colours incorporated, such as our Methven Gaston with black accent. This design will add a sleek contemporary touch to your kitchen and give you a base from which to create your interior scheme."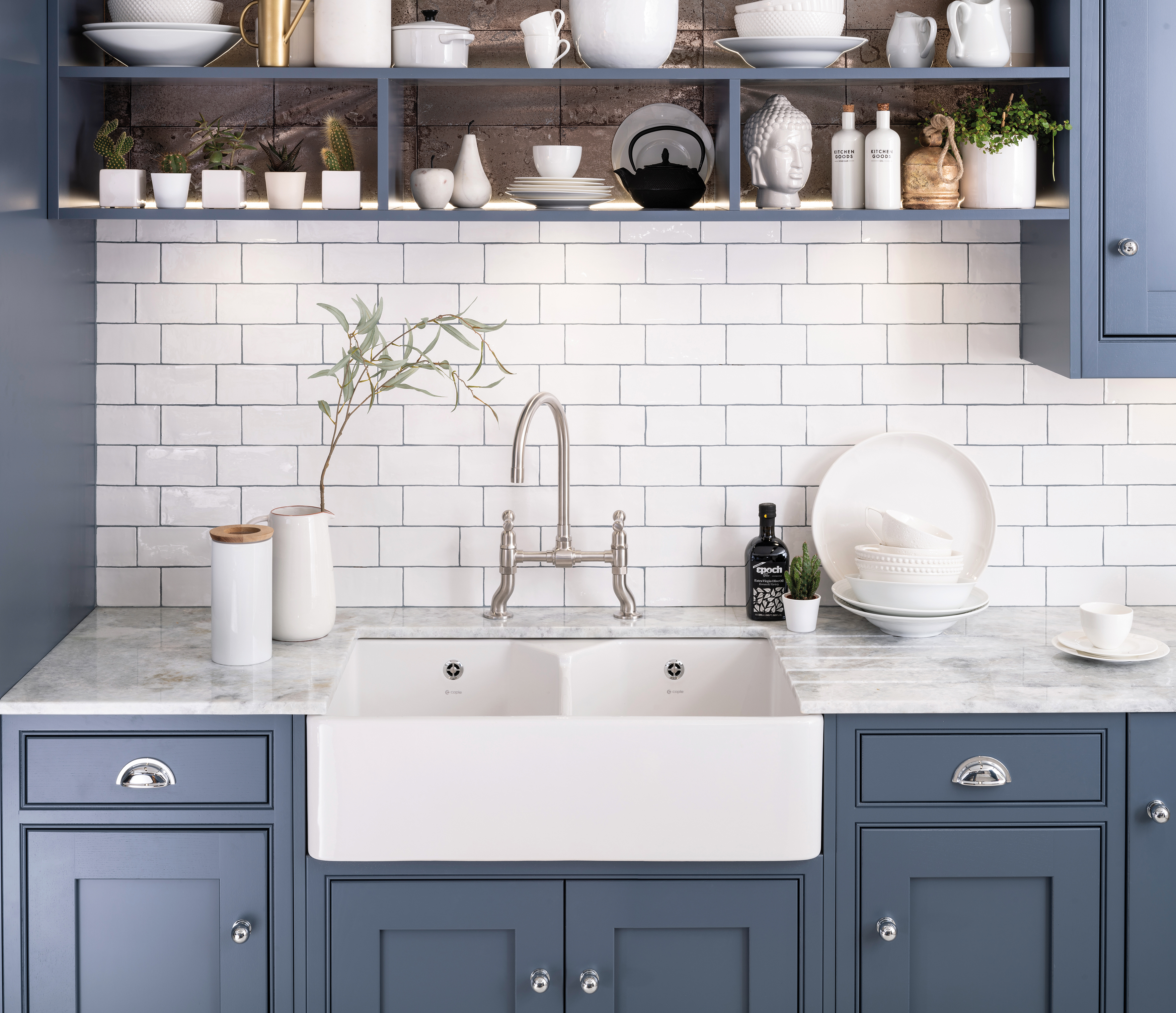 This applies whatever type of tap you go for, including boiling water taps. "The use of different materials, colours and finishes is still a strong theme in kitchens, which is why one of the big trends in hot water tap design is the introduction of coloured finishes, like black, copper, gold, bronze and gunmetal, in addition to premium solid stainless steel," says Ward. "These alternative finishes really help to draw attention to the tap as a statement piece, rather than just a practical piece of kitchen equipment."
© Press Association 2018