Ringcat is pleased to present the Pun Kit Line, a collection of whimsical cross-stitch patterns and kits for crafters who love to make hand-stitched projects as gifts or for the simple joy of creativity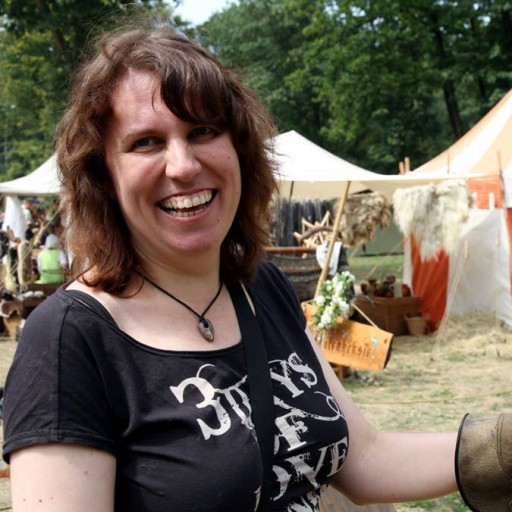 ZEIST, Netherlands – August 16, 2018 – (Newswire.com)

​Monique van Nieuwamerongen, owner of the Netherlands company, Ringcat, is pleased to announce the release of her Pun Kit Line, a craft collection including ten of her most popular pun-themed mini cross-stitch patterns, each available as an instant digital download from her online shop, or as a cross-stitch kit including fabric, thread, needles, a printed pattern, and an embroidery hoop.
Designed to fill the need for fun, satisfying, and quick-to-complete craft projects, each of Ringcat's cross-stitch patterns fills a 3-inch embroidery hoop with a whimsical image of a pet/animal, food/drink or household object accompanied by a short line of text containing a verbal pun relating to the item.
The ten-piece Pun Kit Line includes digital cross-stitch patterns based on the following puns, combined with related cartoon-style images:
·         Avocato
·         You are one in a melon
·         Pup of tea
·         You got a pizza my heart
·         This is my jam
·         It's a brew tiful day
·         Positivi tea
·         I love you a latte
·         Purr bread cat
·         Mana tea
As a creative designer and self-professed "geeky cat lover," Monique has always enjoyed creative projects, particularly the satisfying art of cross stitch, using a needle, colorful threads, and "Aida" fabric. In tune with her artistic nature, Monique listens to alternative rock music, is a vegan, and wears practical alternative clothing.
After being diagnosed in 2015 with a degenerative motor neuron disease, Monique discovered that with a few modifications to her previously active lifestyle, she can now digitally design cross-stitch patterns, which allows her to continue being creative without sacrificing her health or personal comfort.
Monique is aware that while cross-stitch is a popular and even a worldwide hobby, not everyone wants to spend weeks or months on a single project. With this idea in mind, Monique came up with the perfect solution of designing small-scale cross stitch patterns that can be completed quickly and easily. Each of her cross stitch designs can be started and finished within only a few hours, depending on the skill level and amount of free time a crafter spends on the project.
In her own words, Monique states, "Sometimes you just want to relax and finish your creative project in an afternoon or so. That is why I started creating cross stitch patterns and kits that are small, fast and easy to make. Each design will fit a 3-inch embroidery hoop. All my patterns and kits come with clear instructions so that even beginners can experience the joy of cross stitching."
A Ringcat cross-stitch pattern is the perfect creative gift idea for any occasion:
·         Birthday gift
·         Christmas gift
·         DIY gift
·         Funny gift
·         Geeky gift
·         Gift for cat lover
·         Gift for coffee lover
·         Gift for tea lover
·         Home decor
·         Kitchen decor
·         Nursery décor
The Pun Kit Line is being released on Aug. 17, 2018, in the online shop at: https://ringcat.etsy.com
For more information, visit the Ringcat blog at http://ringcats.wordpress.com
Ringcat can also be followed online through the following social media links:
Facebook: https://www.facebook.com/groups/ringcat
Instagram: https://instagram.com/ringcat
Pinterest: https://nl.pinterest.com/ringcatshop
Tumblr: http://ringcat.tumblr.com
Twitter: https://twitter.com/ringcatshop
As a bonus incentive to her fans and followers, Monique offers a special discount coupon code each month to anyone who joins the Ringcat VIP mailing list at: http://eepurl.com/drNIin
Press Release Service
by
Newswire.com
Original Source:

Ringcat 'Pun Kit Line' Launch