Each May, the Old North Restoration Group hosts a neighborhood house and community tour to share the warmth of the community, the rich history of its architecture and the continued revitalization happening there. This year's tour is slated for May 11 and will include homes and two museums along historic St. Louis Avenue. One of the homes featured is a unique space owned by entrepreneur Holston Black III.
After a 28-year career at Boeing, living and working in cities around the world from Seattle, Philadelphia and Prague to Treviso and Venice in Italy, Black returned to his native St. Louis, purchasing a home in Old North St. Louis in 2014. The house is a combination of an original brick home constructed around 1893 attached to a single-story modern structure built in 2007 sitting on a large, landscaped corner lot. The home was already renovated when Black purchased it.
In the original portion of the house, which features the main living-dining area, all that remains of the historic structure is its exterior and the exposed wood rafters that would have framed the attic. All of the interior walls and the second floor and ceiling were removed to create a single, open and soaring space with an industrial loft feel. Four skylights above the rafters allow plenty of natural light to flood the room during the day.
The walls are adorned with a collage-like display of various pieces and materials Black is attracted to. He is continuously changing them and experimenting. "I like to move stuff around a lot," he says. For example, on one wall behind a pair of comfortable leather and chrome chairs, Black has affixed a collage of pieces of backer board — raw construction board meant for mounting tile. "I just like the color and texture of it," he says. "It has kind of an industrial feel."
Black experiments with furnishings as well. On the other side of the open living room, he turned an outdoor patio swing into a moving sofa and guest bed. He had the cushions reupholstered at Gomez Upholstery in St. Louis with a thick, soft black-and-white pattern fabric. The cushions fold down, futon-style, to form a bed. Black likes to sit there and swing while watching TV.
Antique remnants he has found in local shops or thrift stores become new pieces of décor. He took a pair of antique iron sewing machine legs found at the Habitat for Humanity Re-Store and affixed them together to form a unique sculpture. A similarly ornate pair of old, disassembled school desk sides hang on a wall. Black found the old desks in the neighborhood at Marx Hardware & Paint Co., which has been in business for more than 100 years in Old North.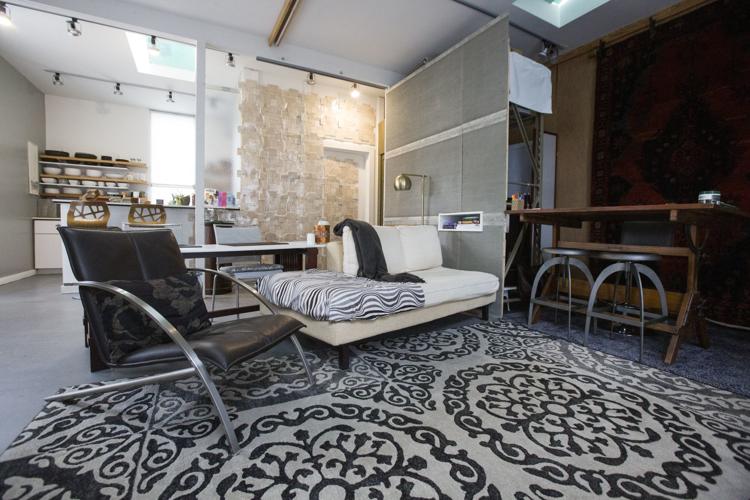 Connected by a glass-paned door, the modern addition was originally intended by its previous owners to be a bed-and-breakfast and houses the galley kitchen, another open living space, two bathrooms and a single bedroom. With lower ceilings, this space has a cozier feel that is also accented by Black's eclectic style and pieces collected from his time living abroad.
Some of it, he says, came simply out of necessity, such as a leather and fabric upholstered chair he bought for his first place in Italy because he had nowhere to sit. Others were more intentional, like a sculptural chest of drawers and matching entertainment center, the later of which Black collaborated on designing with an Italian custom furniture maker he admired.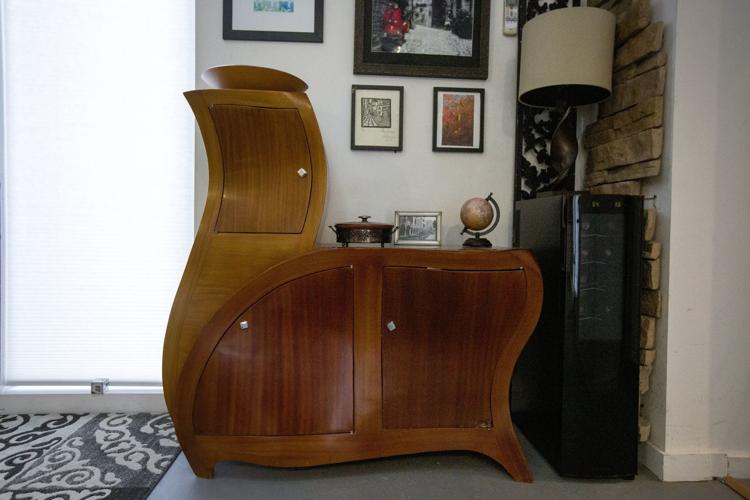 In the all-white kitchen, Black installed open-wood shelving along the back wall. Many of his kitchen accessories came from Union Studio in the Tower Grove neighborhood, a shop featuring handcrafted goods by local artists.
This is the first year Black's home will be open to the public on the house tour. He says he loves being part of the vibrant and diverse neighborhood and is involved in several local organizations. He serves as treasurer of the Board of Confluence Academies, the Old North campus of which is right across the street from his home. He also is president of the Board of Building Futures, an organization that works with St. Louis youth teaching them design and building skills in its Old North workshop.
"The neighbors here are great. Some of them have been here for generations," he says. "You have all kinds of folks."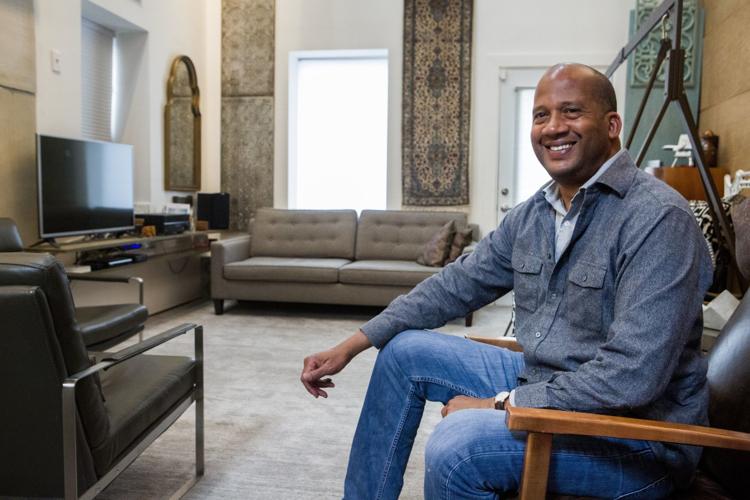 Occupation • After working in management for Boeing for 28 years, Black recently left to become an entrepreneur, starting two businesses that he runs out of his home. One called Sylvia's Sons Properties is restoring a four-family flat to be used by veterans coming out of homelessness. The other, Mosaic Expressions, is focused on creating interactive, experiential home décor.
Home • Old North St. Louis
What • This year's tour will include homes and two museums along historic St. Louis Avenue. There will also be a special VIP ticket that includes the tour as well as a special sneak peak reception at the new shipping container home being built at Wright and North 14th streets.
When • 10 a.m. to 4 p.m. May 11
How much • $15, $20 day of tour, $50 VIP ticket
Old North House and Community Tour House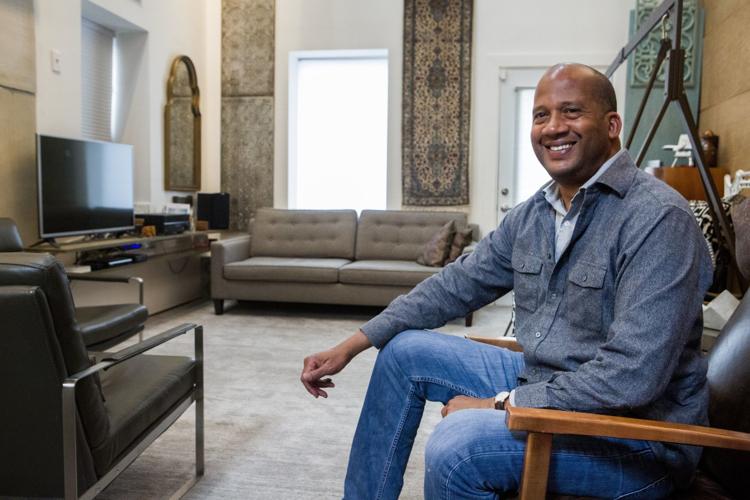 Old North House and Community Tour House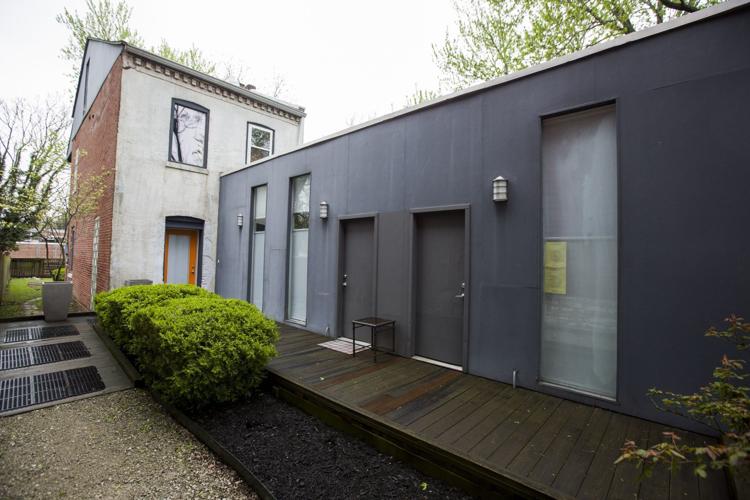 Old North House and Community Tour House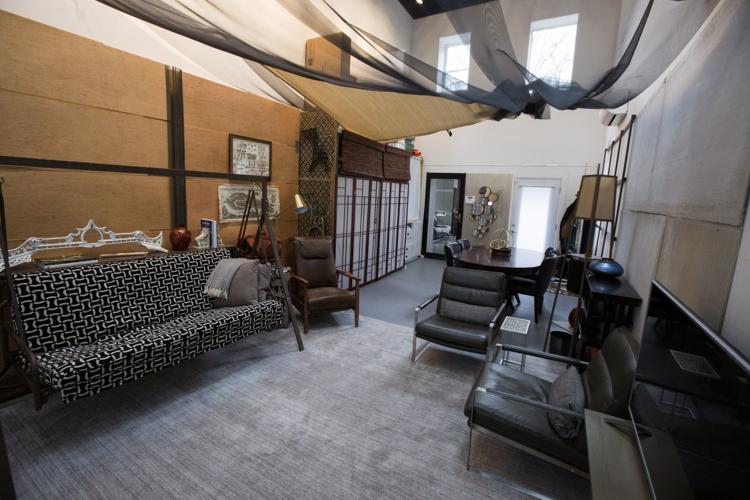 Old North House and Community Tour House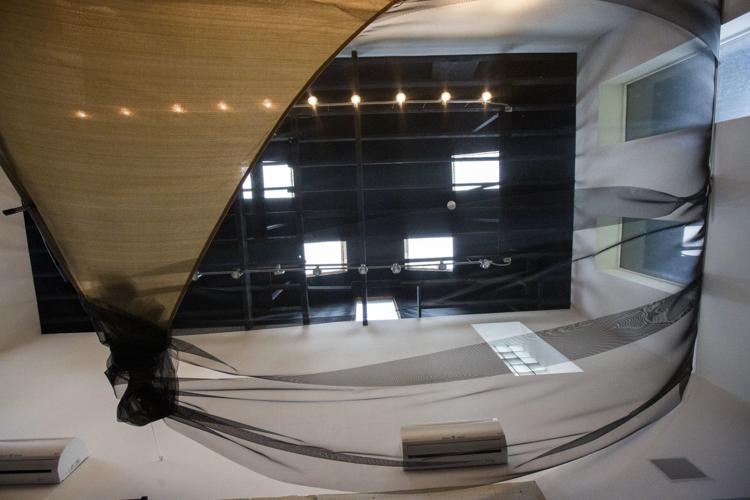 Old North House and Community Tour House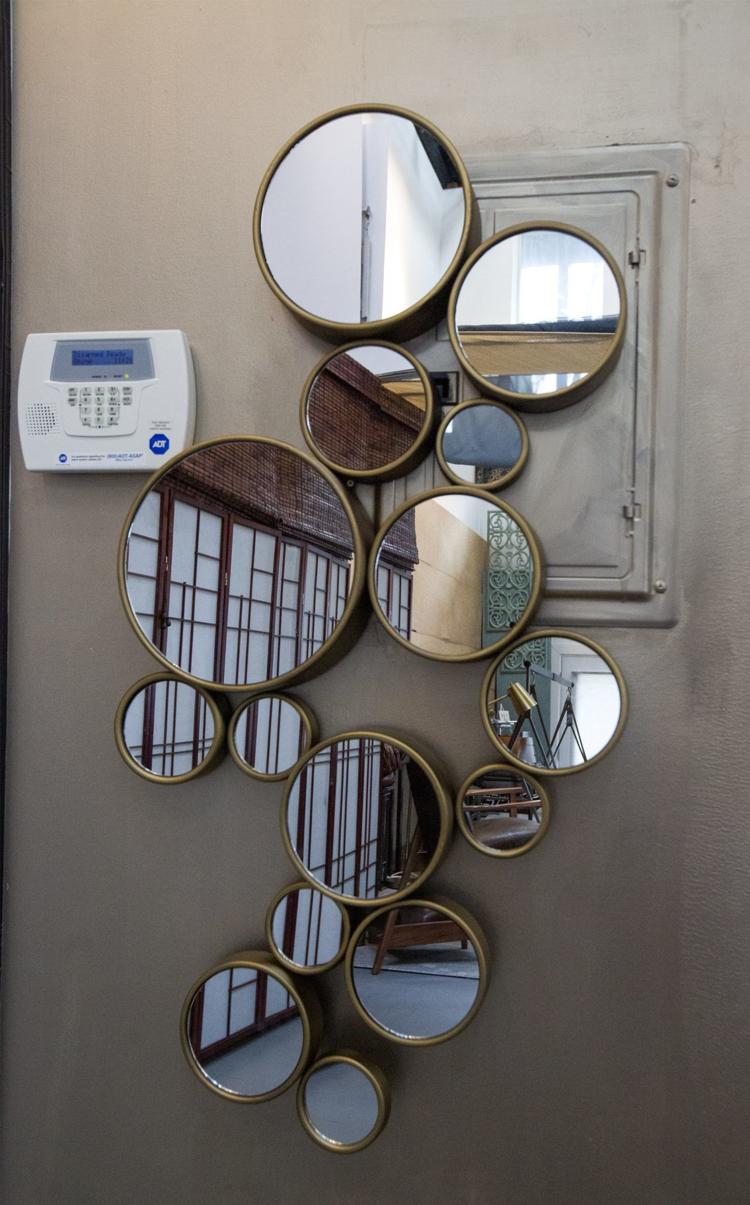 Old North House and Community Tour House
Old North House and Community Tour House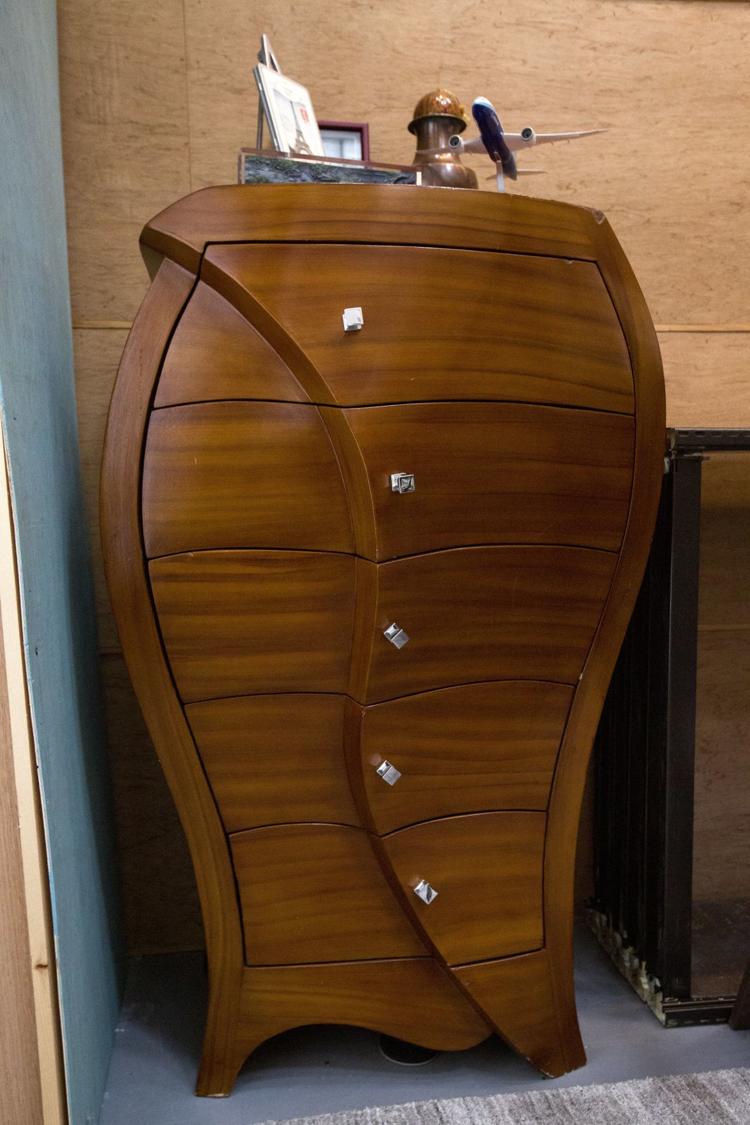 Old North House and Community Tour House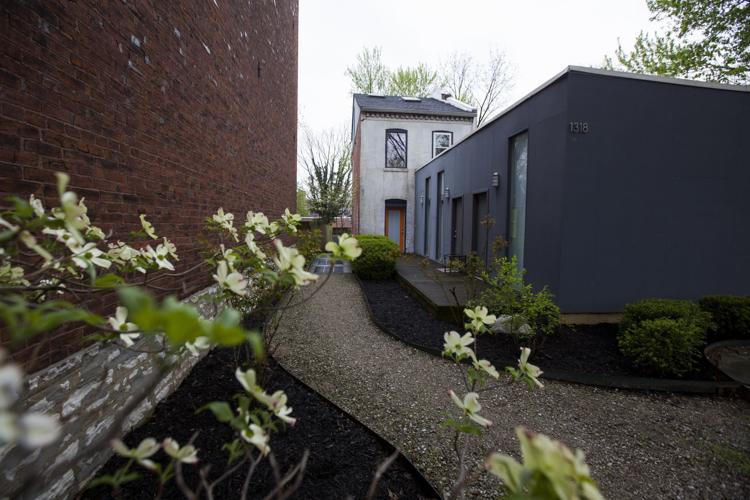 Old North House and Community Tour House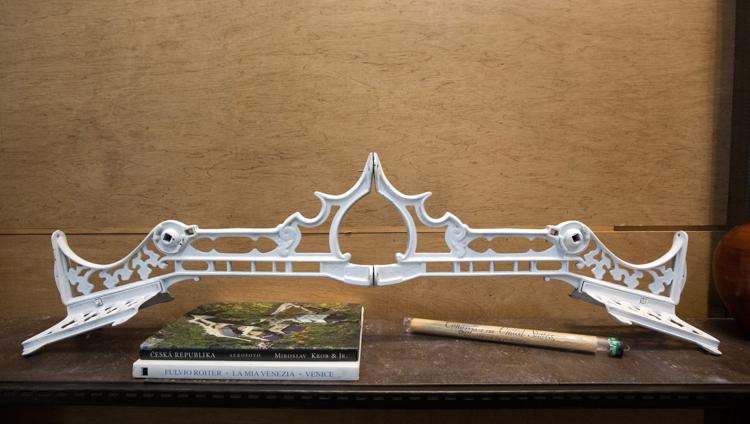 Old North House and Community Tour House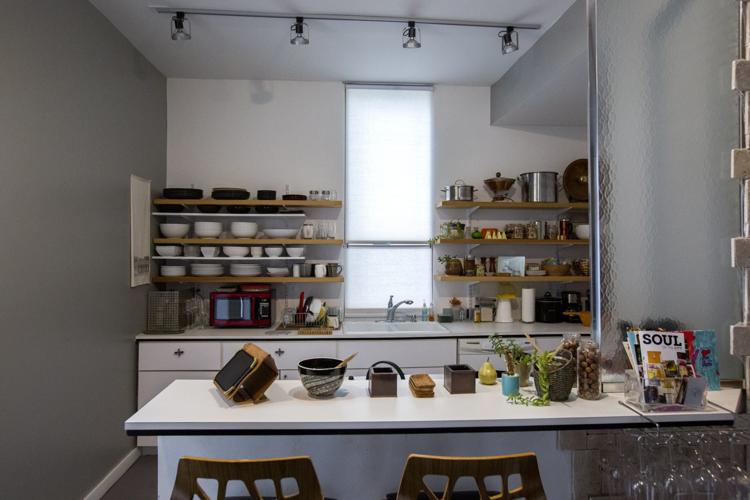 Old North House and Community Tour House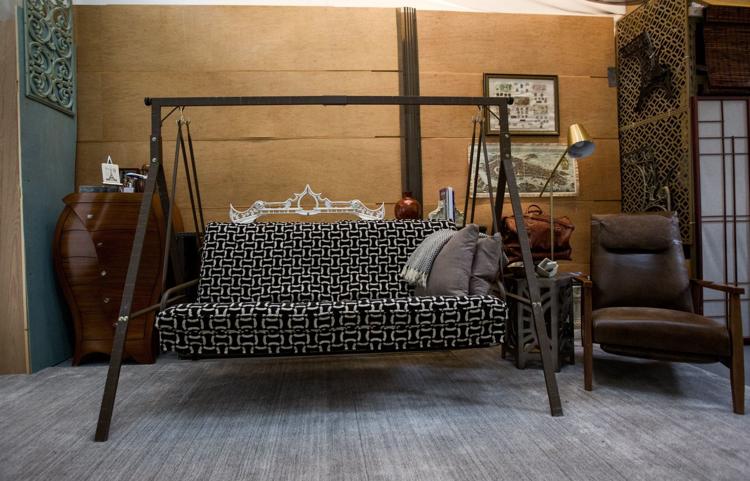 Old North House and Community Tour House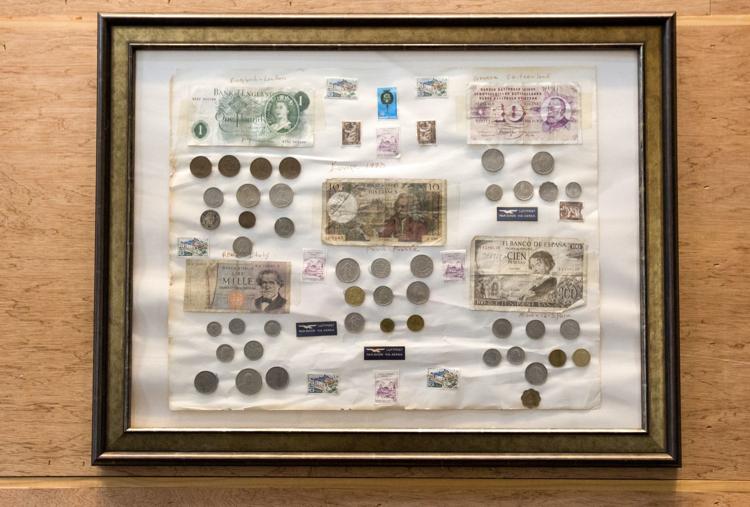 Old North House and Community Tour House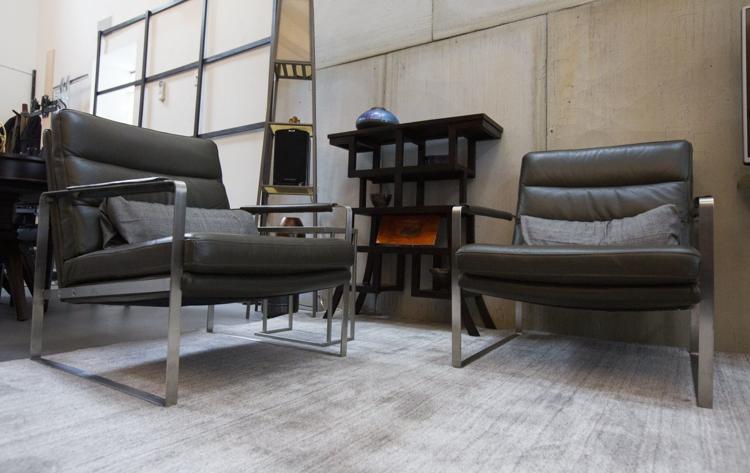 Old North House and Community Tour House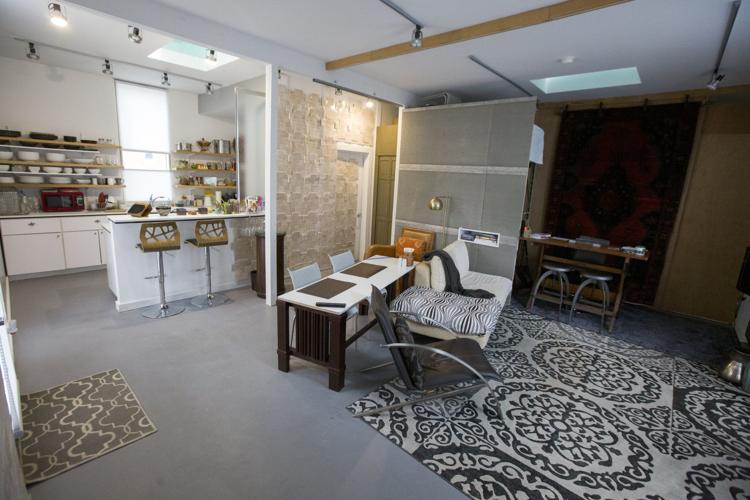 Old North House and Community Tour House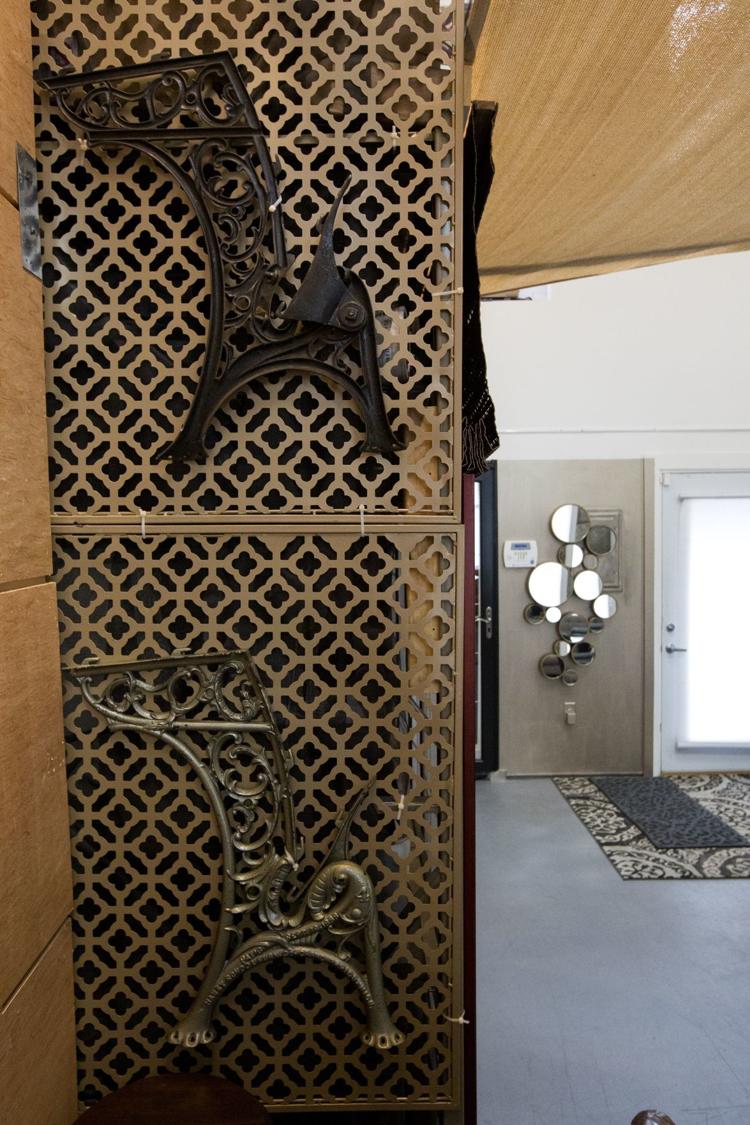 Old North House and Community Tour House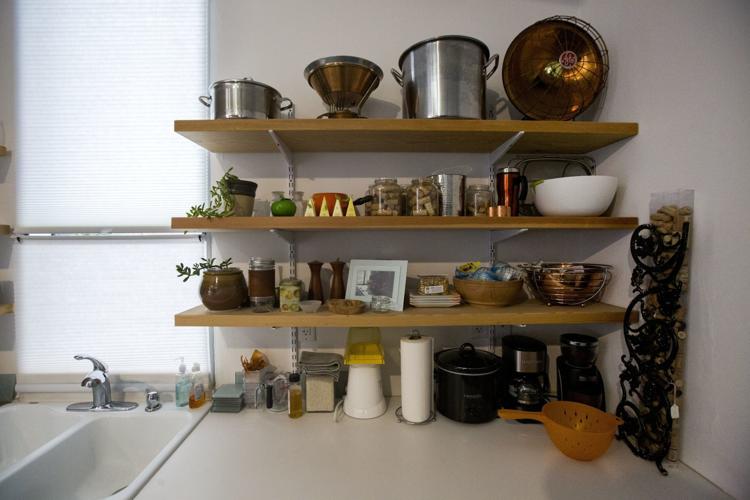 Old North House and Community Tour House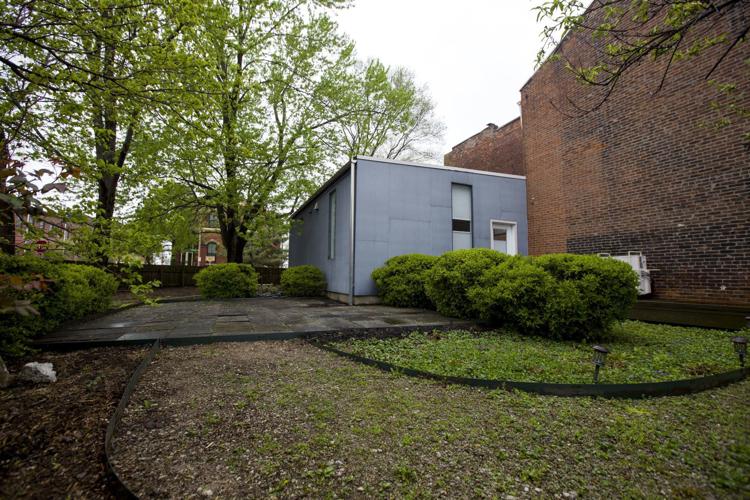 Old North House and Community Tour House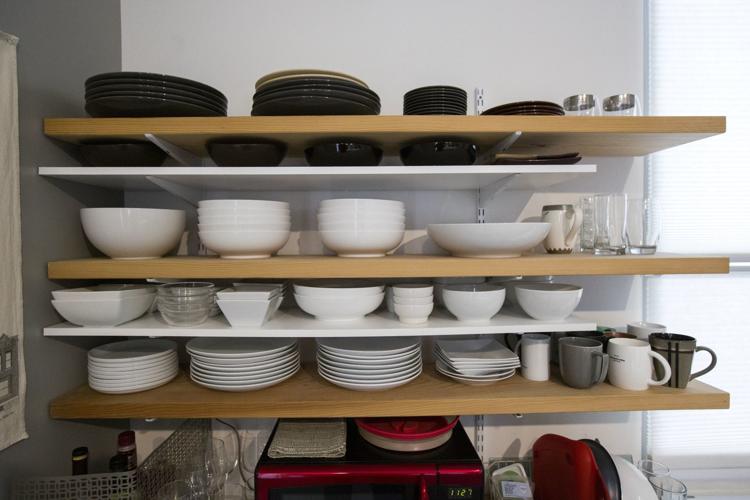 Old North House and Community Tour House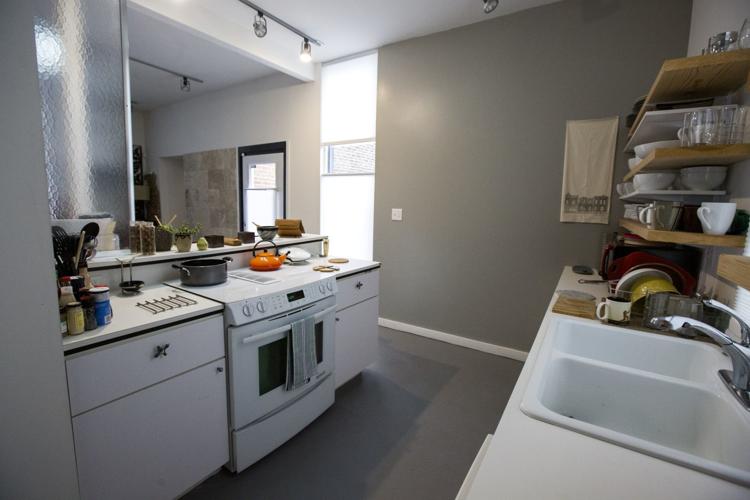 Old North House and Community Tour House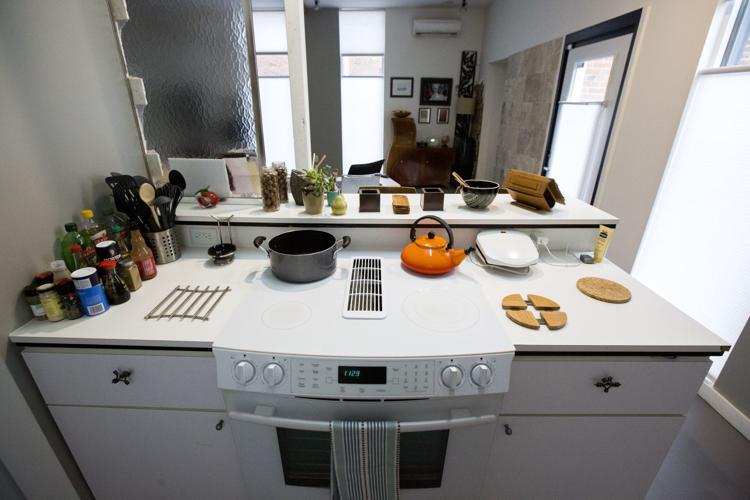 Old North House and Community Tour House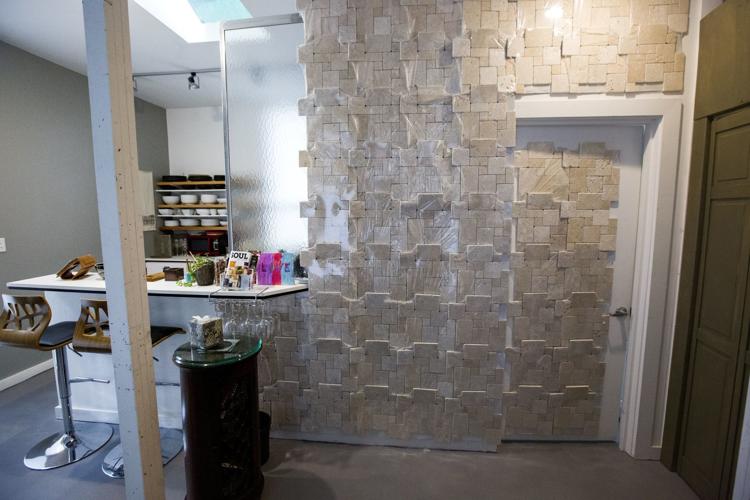 Old North House and Community Tour House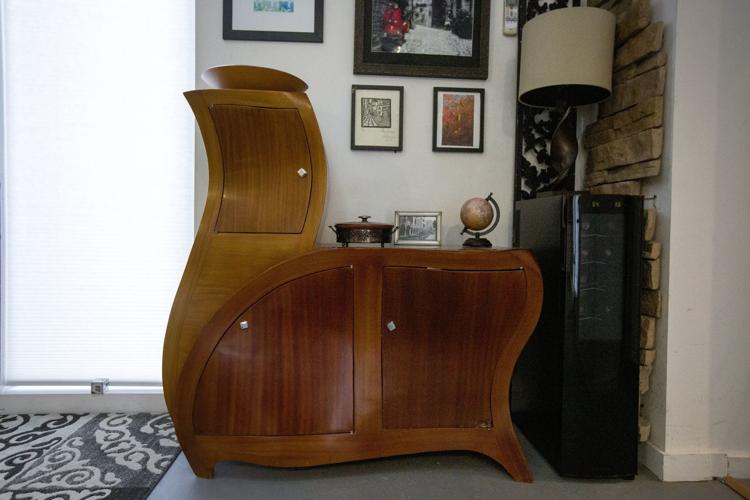 Old North House and Community Tour House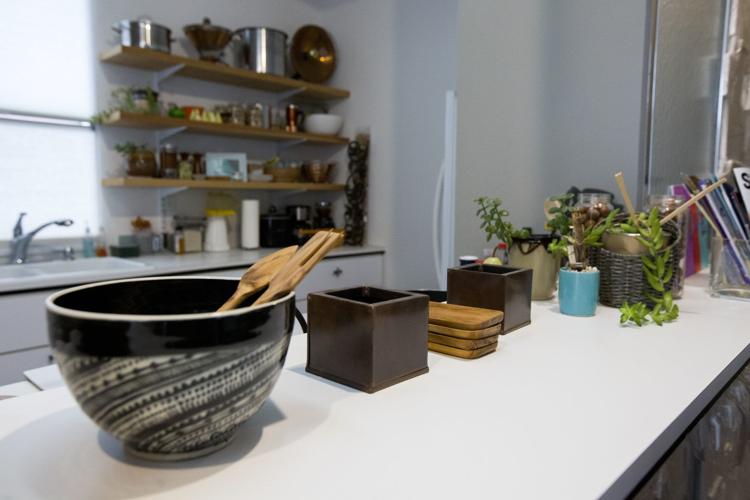 Old North House and Community Tour House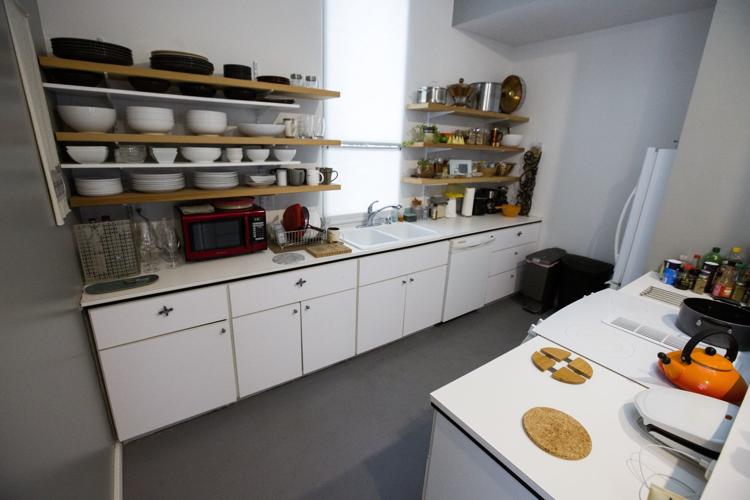 Old North House and Community Tour House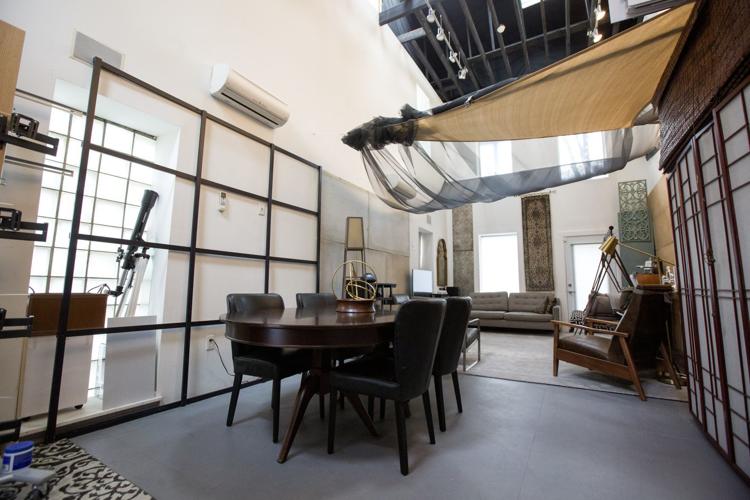 Old North House and Community Tour House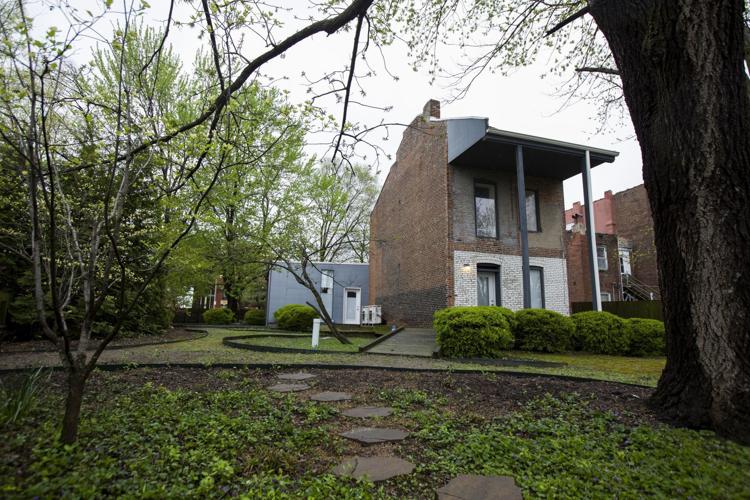 Old North House and Community Tour House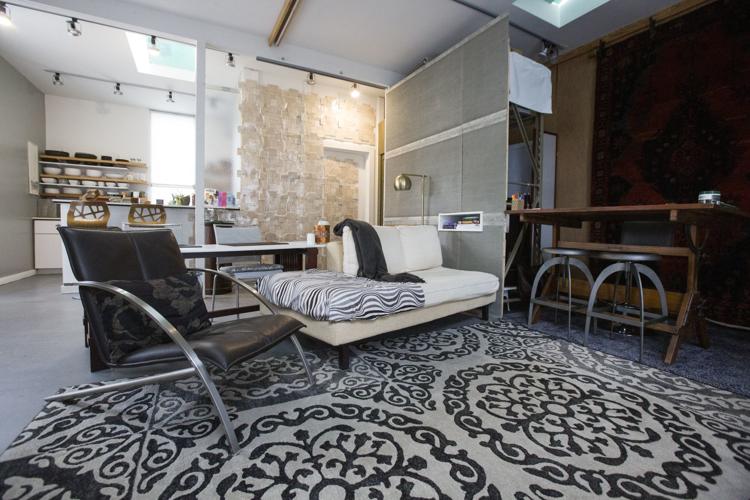 Old North House and Community Tour House