Recently at an auction of artefacts in New York, a pair of armchairs designed by French architect Le Corbusier and his associate, Pierre Jeanneret, for Chandigarh High Court and Assembly, went for a whopping `69.58 lakh. Sleek and sophisticated, the eye-catching lounge chairs made of teak wood and cane were the sort we all are familiar with. Chances are, for most of us, it would be a fixture in our ancestral homes where the head of the house would sit and read his daily paper or hold impromptu family meetings. With the popularity of modern-day furniture the grandfather's chair — as the heritage piece is referred to colloquially — moved to the garage and then to garbage.
If you are still holding on to such a relic from your childhood, now is the time to bring it out and dust it off. Because it's making a big comeback. For those who love the touch of vintage, this is for you.
HISTORIC SEAT
A new exhibition at Hong Kong's largest private museum allows visitors the opportunity not only to see rare examples of exquisite Ming and Qing dynasty antique furniture and artefacts but also to touch and feel them. The world is waking up to the delight of heritage furniture. The grandfather's chair has the power to transport you to the era of houses that had courtyards with comfy chairs to lounge in. Artist Arpana Caur, who loves heritage furniture, says, "With the change in modern housing and with people living in smaller houses, they want few but smart statement furniture pieces. There's a new-found pride attached to it too as the owner of heritage furniture wants to tell the next generation how, when and where something was made. For the super-rich, grandfather's chair is an art piece."
A NEW TOUCH

With ennui setting in due to the sameness of all-white and minimalistic décor, this piece is the right accent to use at your home. Dehradun-based antique dealer Jaidev Deewan says, "There are some families who are charmed by the appeal of grandfather's chair – the shape, wood, style hold timeless appeal. There are stories of heritage that are told through furniture." But he adds that there are very few good antique chairs left as the old families that possess them have declined to part with them.
Globally too, interesting things are happening in the world of antique chairs. Yinka Ilori, a British furniture designer of Nigerian heritage, places storytelling at the heart of designs. Ilori specialises in sustainable design by upcycling discarded and found-furniture pieces. The charm of such pieces with stories brings the old world into your home. You can still pick one from antique dealers – the price starts at `30,000. Bengaluru's antique collector Meenu Khanolkar believes old antique chairs bring elegance. She says, "The grandfather's chair never went out of fashion and can go with any decor. It is timeless. Its uniqueness is that it has lasted one generation and will last for more. We must preserve these relics."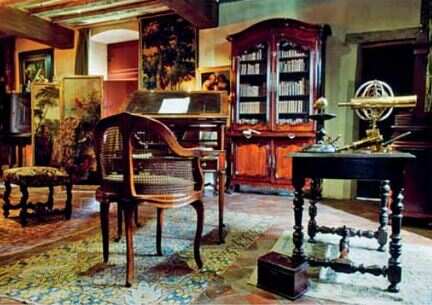 Use the chair at home…

Create a blend of any period with modern but don't just rush out and buy any items to fit the bill. You want to create a look that appears as though it has evolved over time
Decide how you want to use it: modern or contemporary decoration with antique accessories or antique decoration with modern or contemporary accessories
Create a reading nook by pairing the chair with a modern side table
Use it as an accent in the corner with a modern light fixture – either hanging or a floor lamp
Place it against the backdrop of a modern-art painting or a sculpture to create a dichotomy in design
Place a footrest at its base to complete the look
Source: spruce.com