There are two types of people in this world.
1. People who look at dog beds and think 'what a cute dog bed, shame I don't have a dog'.
2. People who look at dog beds and think 'there's potential here for something great'.
Of course, there are also people who have dogs, have cats but buy dog beds anyway and who hate the commercialisation of the pet industry, but for today's purposes, let's stick with one and two.
For example, anyone who wanders into their local department store and creates a completely practical craft masterpiece at home falls into category two.
Josie Stroffolino is one such person, and her Kmart home decor hack might just be the best we've seen.
It's a plush looking ottoman… made out of… pet beds.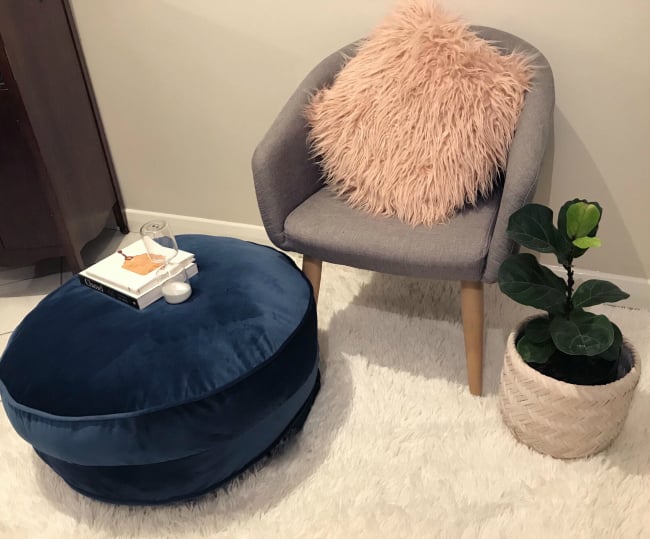 The non-dog owner shared her handiwork in the Kmart Hacks & Decor Facebook group on Monday after seeing the blue velvet dog beds on a Kmart trip (one of the ones where you walk in and have no idea what you're going to come out with). Her post has since gotten over 2,000 likes from members.
"I was roaming around Kmart and couldn't get passed these velvet dog beds. i absolutely loved the colour and the shape, as they match my home decor, but had no use for them. After some thought, I realised for the price, only $9.50 a piece, it wouldn't hurt to buy a couple and have a play with them," Josie told Mamamia.
To create her oversized ottoman, which now fits in perfectly with her living room decor (and looks a fair bit like the expensive items that come up when you Google 'velvet ottoman'), Josie said she unpicked the lining on the bottom of each bed and sewed the seams together.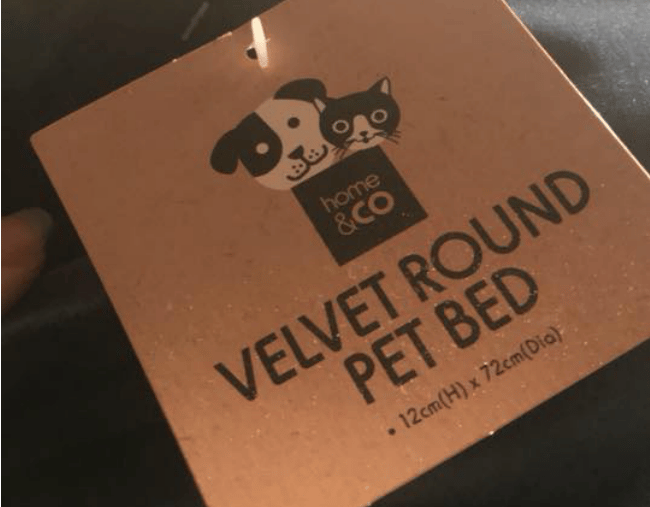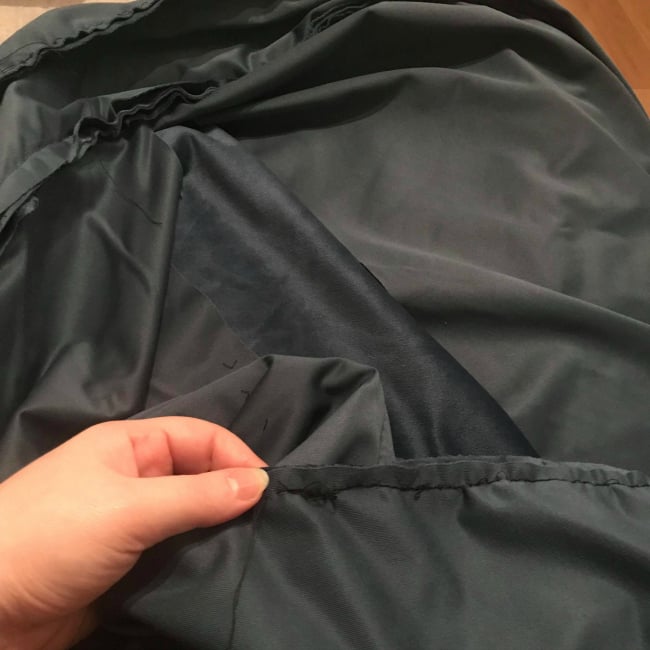 "I unpicked the the black liner bottoms of each of two beds, removed the stuffing out of each and sewed the two velvet ends together," she explained.
"Leaving a small hole, I then re-stuffed the ottoman with its original stuffing. Finally, I closed up the hole – it only took a few hours and the piece ended up better than I could have imagined!"
Josie said the exact velvet beds she used to make her $20 ottoman were in the clearance section of her Kmart store, so you won't find them online. There are, however, a couple of Kmart pet beds still online, as well as some from The Reject Shop and Big W.
Once you've chosen a pet bed in your colour and fabric of choice, then it's a matter of sitting down with a needle and thread.
If there's anything we've learnt from this latest home decor hack, it's that you can just about make anything if you can be bothered to.
P.S. If you love DIY craft projects, check out this video on how to turn your coffee jars into home decor!
Have you ever tried a Kmart home decor hack? Has it turned out well? Tell us in the comments.