CHICAGO – Actress and lifestyle guru Gwyneth Paltrow's modern lifestyle brand Goop has partnered with CB2, Crate and Barrel's Millennial-focused brand, to create a trendy and accessible furniture line that features pieces ranging from under $10 to less than $2,000.
The collection includes, according to the CB2 website, "uniquely layered furniture, decor and accessories made with love and an almost obsessive attention to quality."
Some of the stand-out pieces include a curved velvet sofa in gray or pink for $1,999, an indoor swing chair for $1,299 and African-inspired stools for around $500.
The CB2 website says that, according to Paltrow, "There's a layered quality – a mix of pieces from different eras, places and times in my life – accented by nostalgic objects collected over the years."
"The design team feels free to draw from anything that inspires them," said CB2 president Ryan Turf in an article in Fast Company magazine. "We're less interested in a specific style and more interested in pieces to spark an emotion because they remind you of a particular time in your life or a piece of art that you love."
Turf went on to say in Fast Company that unlike many home brands, CB2 doesn't have a singular look. West Elm tends toward Mid-Century Modern; Restoration Hardware is inspired by classic European architectural decor; and Design Within Reach is all about Scandinavian minimalism. But CB2's style is all over the map, ranging from modernist to baroque and relaxed beach-chic to starkly industrial.
He said the collaboration was also appealing to CB2 because it taps into a certain type of younger consumer drawn to digitally native brands like Goop.
Goop chief merchandising officer Blair Lawson told Fast Company that "Goop is deliberately trying to be more inclusive and accessible by creating products at a wide range of price points." She said the pieces within this Goop/CB2 collection are at a price point that Millennials, who are now in the middle of their careers and nesting, will find reasonable.
Turf told Fast Company that the collaboration appealed to CB2 for how it tapped into younger consumers drawn to "digitally native brands like Goop." Turf explained that with the partnership, CB2 will appear on Goop's website and social media channels, thus reaching even more millennial eyes.
For her part, Paltrow says on the CB2 website, "The pink velvet sofa, with its fluid mid-century-inspired lines, is one of my favorite pieces in the collection."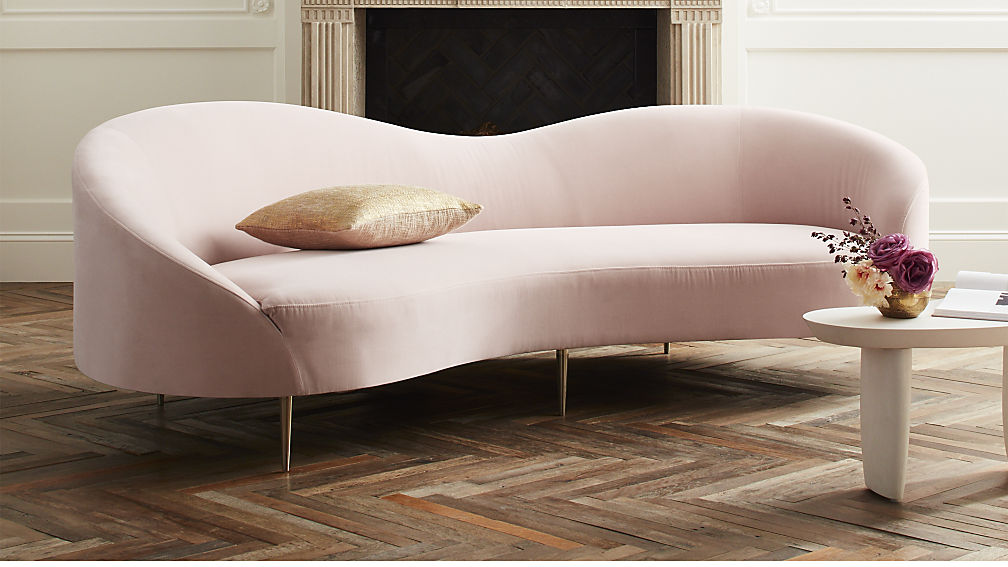 $1,999 Pink Velvet Sofa in Goop's new CB2 furniture line – one of Gwyneth Paltrow's favorite pieces