BUDAPEST, Hungary—The tradition of christening a ship goes back centuries, and it's meant to invite good fortune. Often, a "godmother" blesses and officially names the vessel before smashing a bottle of champagne or wine against the ship's bow to christen it. 

For the Avalon Envision, the newest river cruise ship from Avalon Waterways, that godmother was Elizabeth Gilbert, author of the best-selling book, "Eat, Pray, Love." Gilbert recently christened the Avalon Envision on a warm, sunny day in Budapest.
Avalon chose Gilbert as godmother because she embodied the transformative travel experiences that the company hopes to provide their guests, said Pam Hoffee, managing director of Avalon Waterways.
Gilbert was all smiles as she stepped forward to give her blessing for the Envision. "We come from the water, we are made of the water, we are drawn to the water," she said. "Our lives are rivers meant to be explored and enjoyed. Let every curious soul who steps foot upon this vessel have a safe and blessed journey. May we all be changed for the better by what we discover along this river."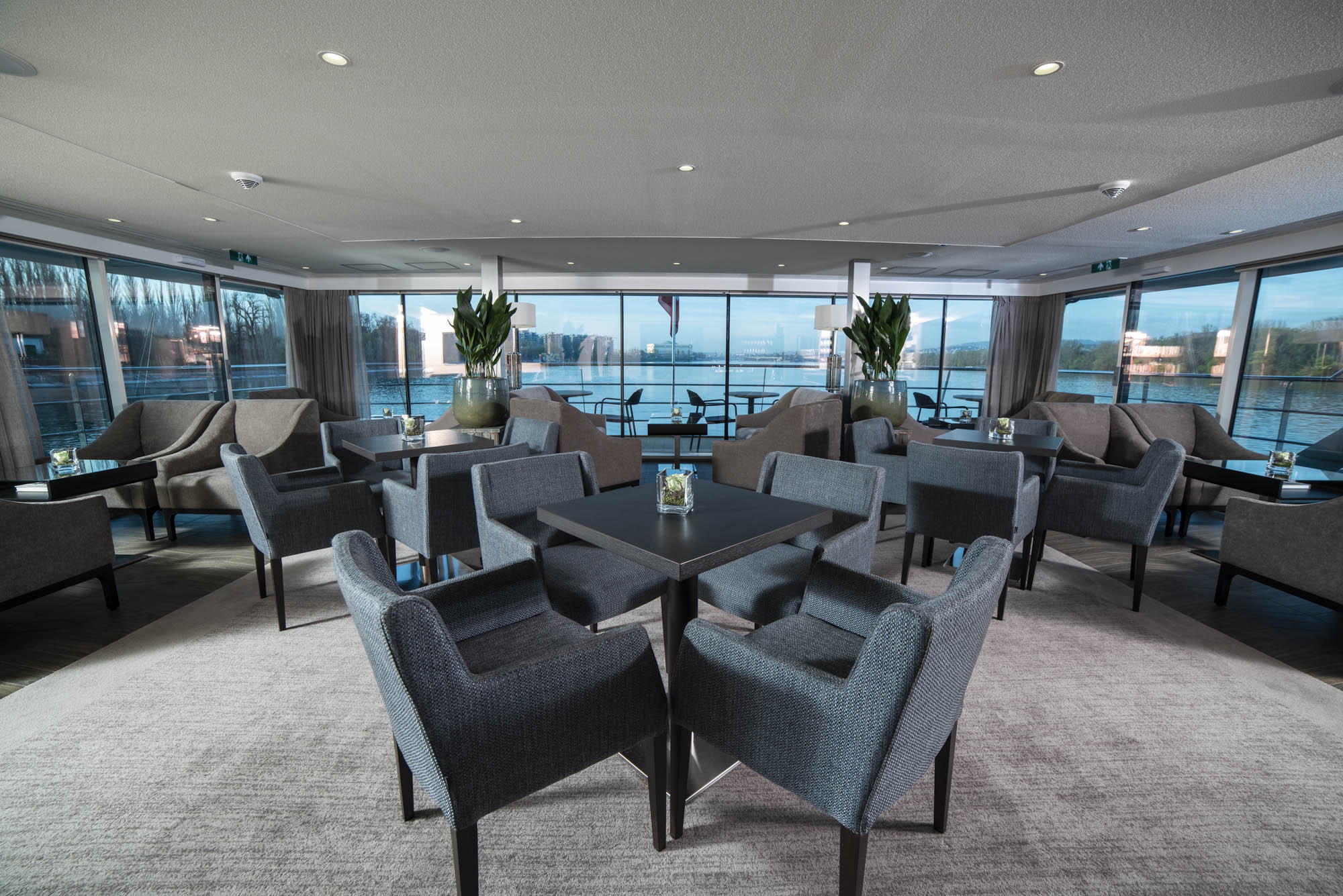 Avalon Envision 
The 443-foot, 166-passenger Avalon Envision is the 13th Suite Ship in Europe from Avalon Waterways. The luxury cruise line offers river cruises in Europe, Asia, and South America.
River cruising is a growing industry, and ships and service are ever evolving. The next-generation Envision introduces several new design features—such as a dining room that offers unobstructed views from anywhere in the room—as well as innovative excursions and environmental initiatives.
According to Hoffee, Avalon listens carefully to their guests and looks to them for inspiration on new offerings. That's especially clear in the company's diverse selection of excursions.
When guests asked for more ways to explore and connect with a destination, the river cruise line developed the Avalon Choice program, which has three different types of excursions, from classic sightseeing tours to immersive discoveries and active adventures.
With Classic Tours, local guides introduce visitors to iconic sites and local lore and legends, while Discovery Tours allow guests to follow their interests or passions, such as taking a cooking or painting class or learning about wine at a destination.
Active Tours offer a wide variety of energetic excursions, from bicycle tours or kayaking to unique experiences, such as exploring the cave system below Budapest. Avalon has added 16 bicycles on board, which are available for guests to use at each port.
Guests can even bike between two ports. "Since we are often at one port in the morning and at another in the afternoon, you can take a bike and join the ship in the next port," said Hoffee.

Each Avalon ship has an Adventure Host on board. The Adventure Host leads exercise classes on board and assists guests with planning individual adventures ashore.
Onboard Envision
Though the Envision is long and narrow, it is surprisingly spacious. The ship is decorated with gray, gold, and violet decor inspired by Dutch interior designer Liane van Leeuwen, and it's obvious that each room has been designed with views in mind. All common rooms have large spacious windows offering generous views.
Staterooms are a highlight on Avalon ships. The company's entire fleet in Europe and Southeast Asia is comprised of Suite Ships, and each ship has two full decks of 200-square-foot, one-of-a-kind Panorama Suites. Panorama Suites have floor-to-ceiling windows across the entire outer wall of the stateroom. The windows open 11 feet wide in the company's Europe ships and 14-feet wide in their ships in Southeast Asia, creating the feel of an open-air balcony.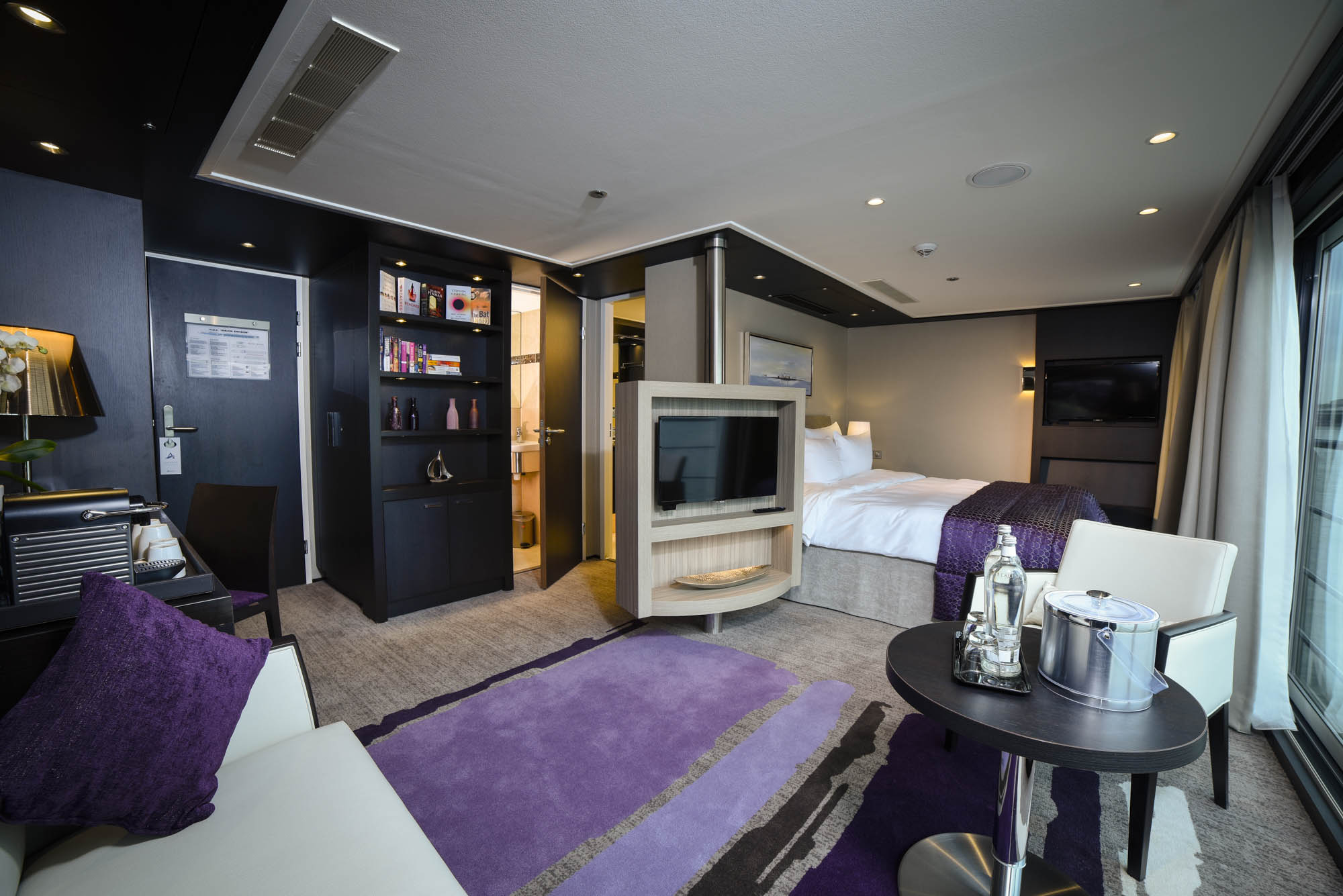 Best of all, the beds face the window, so you can lie in bed with the windows open and watch Europe float by. Avalon's Comfort Collections Beds can be personalized to one of four firmness levels, from very soft to very firm, ensuring you sleep well during the cruise.
Dining is a highlight on many cruises, and that's certainly the case with Avalon Waterways. The food is innovative and fresh. Avalon's FlexDining approach allows you to choose where and when you want to eat—from a leisurely four-course dinner in the Panorama Dining Room to a BBQ lunch at the Sky Grill.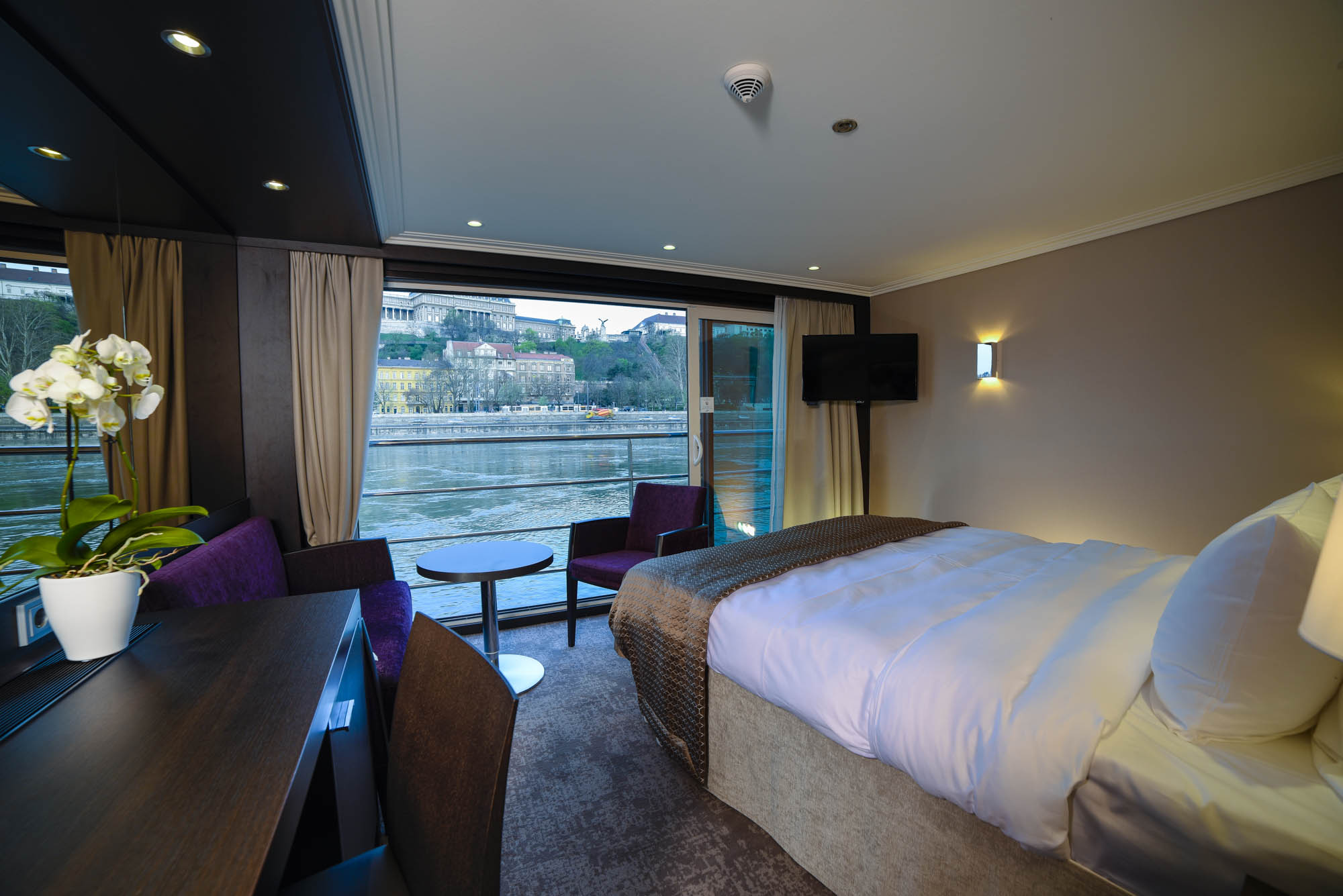 Avalon river cruises are all-inclusive, which means all meals and excursions are included, as well as regional wine and beer at lunch and dinner. There are no formal dress requirements during the cruise, and you can choose to sit where you like
There's a wide variety of cuisine offered, including an Avalon Fresh option at every meal. Avalon Fresh meals are created in collaboration with Austrian chefs Leo and Karl Wrenkh, well-known brothers on the Austrian restaurant scene.
The Envision will cruise the Danube on popular river cruise itineraries, such as the 10-day Danube Dreams (from $3,821) and 12-day the Blue Danube Discovery (from $3,599).
Janna Graber has covered travel in more than 45 countries. She is the editor of three travel anthologies, including "A Pink Suitcase: 22 Tales of Women's Travel," and is the managing editor of Go World Travel Magazine.