It's no secret that Meghan Markle is the royal family's biggest women's rights advocate. In her first year as a royal, the self-proclaimed feminist has broken down the queen's rules about getting involved in politically-charged conversations and made it known that she — and other members of the royal family (including her husband, Prince Harry) — stand for women.
In honor of International Women's Day, we're sharing the 10 women that inspire the Duchess of Sussex, ahead.
The women that Meghan Markle says changed her life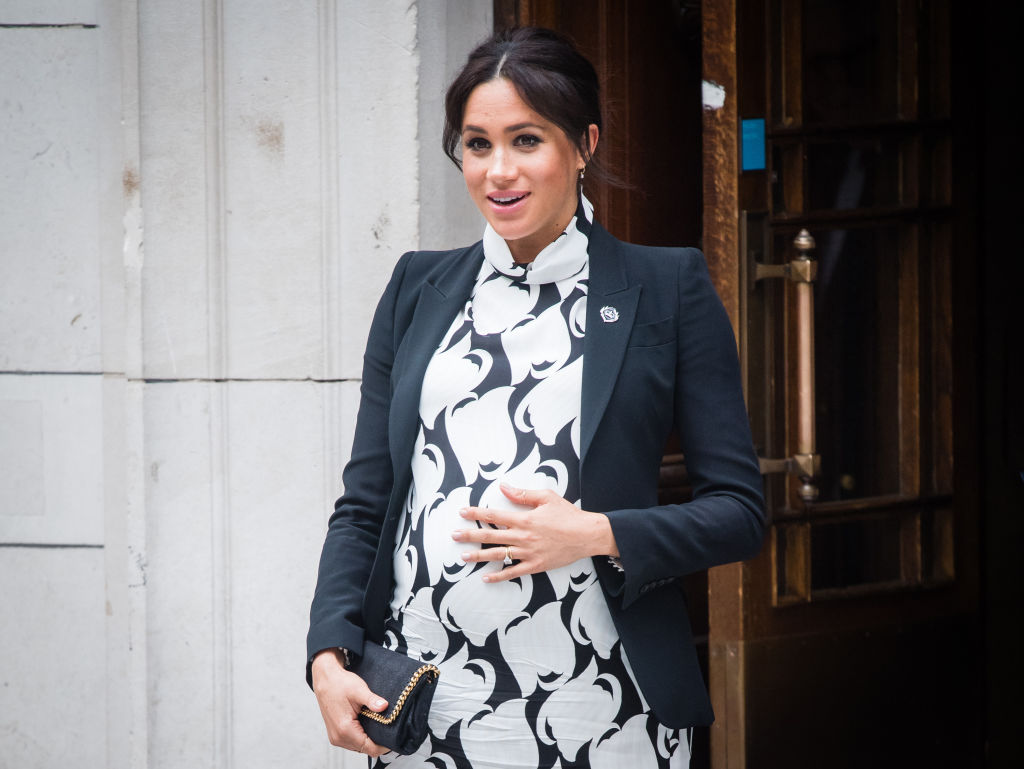 Before she was a member of the royal family, Meghan Markle shared her biggest female inspirations with Glamour, claiming they all changed her life in some way. Here's what she had to say about her role models.
1. Rosie the Riveter

The Duchess of Sussex has been a feminist since she was a young girl — and she has the bedroom decor to prove it. "Growing up, I had a poster in my room of Rosie flexing her biceps. When I was in grade school, I saw this sexist commercial for dish soap. With Rosie's 'We can do it!' mantra in mind, I wrote a letter to Proctor & Gamble, Hillary Clinton, and Nick News anchor Linda Ellerbee, who sent a camera crew to meet me. Guess what? They changed the commercial," she toles Glamour.
2. Madeleine Albright

Meghan Markle is also inspired by former U.S. Secretary of State, Madeleine Albright. "I double majored with international relations as one of my concentrations at Northwestern, so I've always been drawn to that world," she told Glamour. "Albright was the first female secretary of state for the U.S., the U.S. ambassador for the U.N., an author, and a mom — and she seemingly juggled it all with finesse."
3. Joni Mitchell

Musician, Joni Mitchell always reminds Meghan Markle of home. "I travel so much for work, press, and life that anytime I land back at LAX, Joni Mitchell's California plays in my head. It's become this anthem of happiness for me whenever I'm feeling homesick." We wonder if the Duchess of Sussex plays it more now that she lives across the pond.
4. Diane Fossey

The Duchess of Sussex is a huge animal lover, so it should come of no surprise that she is inspired by primatologist, Diane Fossey and her efforts to protect gorillas. "Two years ago, when I was in Rwanda, I made it my mission to see the mountain gorillas [protected by the Fossey Fund]. If it weren't for her, these animals could be extinct," she noted.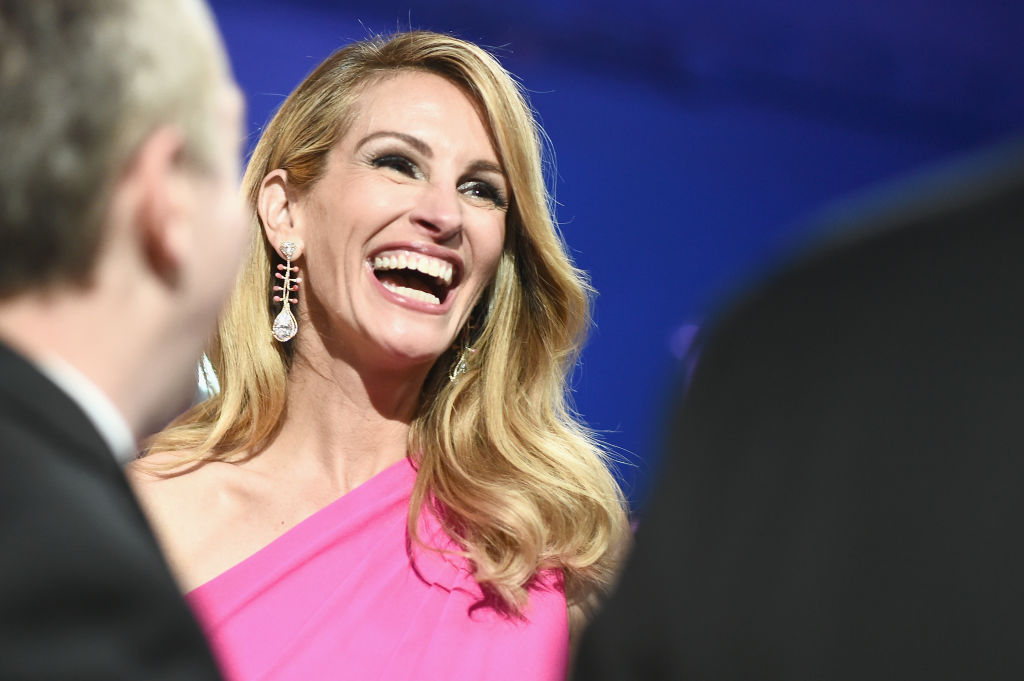 5. Julia Roberts

Apparently, Meghan Markle wouldn't have been an actress (and therefore might never have been in Toronto and met Prince Harry!) if it weren't for Julia Roberts. "She's the first person I saw onscreen and thought, that looks like so much fun, I wanna do that," she told Glamour. "When I was younger, someone once told me, 'you kind of look like Julia Roberts in profile,' It was the best compliment of all time."
6. Bonnie Hammer

The Duchess of Sussex also admires Bonnie Hammer, chairman of NBCUniversal Cable for her "color-blind casting." She told Glamour, "My character on Suits wasn't written as a biracial freckled girl, but Bonnie has always been committed to color-blind casting. It's one thing to have respect for your boss, but it's another to have the kind of respect that comes with feeling comfortable."
7. Suhani Jalota

Meghan Markle meets a lot of incredible women, but one she is most inspired by is Suhani Jalota, who started the Myna Mahila Foundation which is an organization of women that make and sell sanitary products in India. The two met at the Glamour College Women of the Year awards luncheon in 2016. "I'm incredibly moved by someone who is so eager to help change the lives of others, especially women," she noted.
8. Toni Morrison

The Duchess of Sussex is also inspired by author Toni Morrison. "In college I took a class on the works of Toni Morrison. The first time I read The Bluest Eye, I thought, Wow! She creates this world for you that you get to feel a part of."
9. Alice Waters

Chef and food activist, Alice Waters is another woman Meghan Markle says changed her life. "When Alice Waters opened [her Berkley, California, restaurant] Chez Panisse, locally grown, seasonal food was not the norm. So much of the way that I approach eating and cooking is because of her," she explained.
10. Doria Ragland

This wouldn't be a list of Meghan Markle's biggest female inspirations without her mother, Doria Ragland. The two have an ultra-close mother-daughter relationship and the Duchess of Sussex admires her mother for her work ethic. "My mom's a yoga instructor, but she does social work, as well, and she works specifically with the geriatric community," she told Glamour. "For me to watch this level of life-long sensitivity to nurturing and caregiving,  but at the same time my mom has always been a free spirit. She's got dreadlocks and a nose ring. She just ran the LA Marathon. We can just have so much fun together, and yet, I'll still find so much solace in her support. That duality coexists the same way it would in a best friend," she added.
It's been a couple of years since Meghan Markle shared this list of inspirational women. And, now that she's intertwined in the royal family, we imagine Queen Elizabeth and other members of her husband's family might also make the cut.
Check out The Cheat Sheet on Facebook!