Even in the dark, using the light from her cellphone to see the rooms because most of them didn't have overhead lights, Catherine Petersen knew she had found the home she and her husband, Andrew, were looking for.
"I made up my mind that this was our house," Catherine said. The space and the floor plan are what sold her.
But it also included most of the elements on their "want to have" list.
Fans of the Frank Lloyd Wright/Craftsman style of architecture, they wanted "something with character," and Catherine was hoping to find it in Davenport's McClellan Heights neighborhood.
They also wanted the home to be move-in ready (or nearly so) because with full time jobs and growing family, they didn't want to repeat the amount of work they had done in their first home in the area of Davenport's Vander Veer Botanical Park.
In addition, Catherine wanted a formal dining room — something that has disappeared in some of today's new homes — and a bathroom on the first floor.
So even though it was dark when they walked through the circa 1916 home two Octobers ago, they knew by its location, size and floor plan that their house-hunting days were over.
And, two years later, they couldn't be more pleased.
Just last month they entertained a group of about 40 people and there was plenty of space.
The den in the back — part of a 1950s addition that also includes the must-have first floor bathroom — holds their television so that there isn't the temptation to mindlessly turn it on and have it dominate their lives. They prefer that their living room be TV-free so that they can talk.
And the dining room is where they, as a family, gather for breakfast and dinner.
"There's something to be said for how these floor plans change your family," Catherine said. That is, how rooms are arranged can dictate how family members interact with each other.
Stuff not on the list
The Petersens also have made happy discoveries not on their "must-have" list, such as the home's large amount of storage.
Step into the front vestibule, and there are floor-to-ceiling closets with shelves to your left. Walk through two arched doorways into the dining room, and all across the back wall extends floor-to-ceiling shelves and drawers. The den has shelves on three walls. Upstairs, the master bedroom has four separate closets.
The Petersens believe these built-ins were the work of William Gottlieb and his wife, Madelyn, or Maddie, who lived in the home from 1947 to 2010. Gottlieb was a mechanical engineer and vice-president of manufacturing at the former Servus Rubber in Rock Island and Maddie owned the former Scharff's women's clothing store, a family business located at 2nd and Brady streets, Davenport.
The Petersens researched this information because the history of their home, who lived there and what changes they might have made is important to them.
The leaded glass window on the staircase wall was another happy discovery.
"The first time we walked out into this room (the living room) with a cup of coffee, we realized it cast rainbows on the floor," Catherine said. "Our daughter chases the rainbows."
Some discoveries have been a little more quirky, but the Petersens have embraced them all.
The first floor bath has a mirrored medicine cabinet flanked by lights that Catherine considered "dated" and considered replacing. But then she saw that "one of my favorite bloggers was putting in fixtures that looked just like that, so I guess I'll hang onto them," she said.
Such is the trending interest in mid-century modern.
Ditto for the upstairs bath, with its pink wall tile. The Petersens have highlighted the pink with a pink flamingo shower curtain.
The kitchen, admittedly, wasn't love at first sight. Although it has maple cabinets, the same kind of marble tile as is used in the foyer, stainless steel appliances and a solid surface countertop, there was something … missing.
Then the couple installed new handles on the lower cabinets and "all of a sudden, I loved my kitchen," Catherine said. "It was like, 'Oh, I get what their vision was.'"
A considerable plus for the kitchen is the butlers' pantry. Catherine says it makes her "heart go pitter patter."
Making it their own
And now the Petersens have brought their own style to the home, incorporating colors, accessories and design elements that reflect who they are.
Hanging above a sofa in the living room, for example, is a piece that looks like a Frank Lloyd Wright art glass window. It is an actual window salvaged from their Vander Veer home when they were installing replacements that Catherine faux-painted.
In the vestibule there hang two pieces of ceramic tile in a flower pattern that are replicas of the tile they installed in that home's fireplace.
"So I got to take a little bit of our old house with us," Catherine said.
Catherine gets decorating ideas from home bloggers and Pinterest, and many of her purchases are from stores such as TJ Maxx or Target. And much of their furniture consists of family pieces.
A paramount discovery has been the neighborhood.
"This is a great neighborhood," Andrew said. "I can't believe how well we've gotten to know people all over our neighborhood. There's a sense of community. Even if this house was a cardboard box, the neighborhood would make it worth living here."
And, at some times of the year when the leaves are off the trees, the Petersens can see the Mississippi River from five rooms in the house.
100918-qct-home-tour-009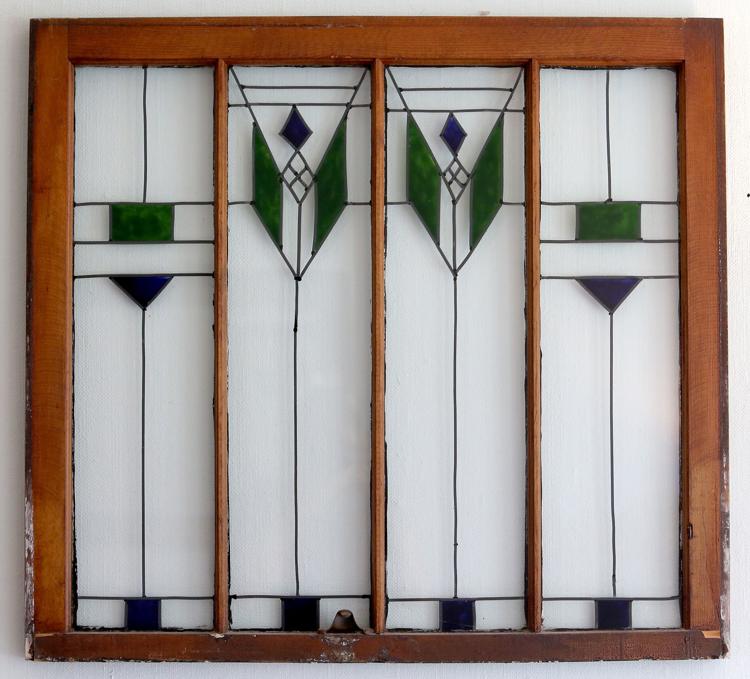 100918-qct-home-tour-002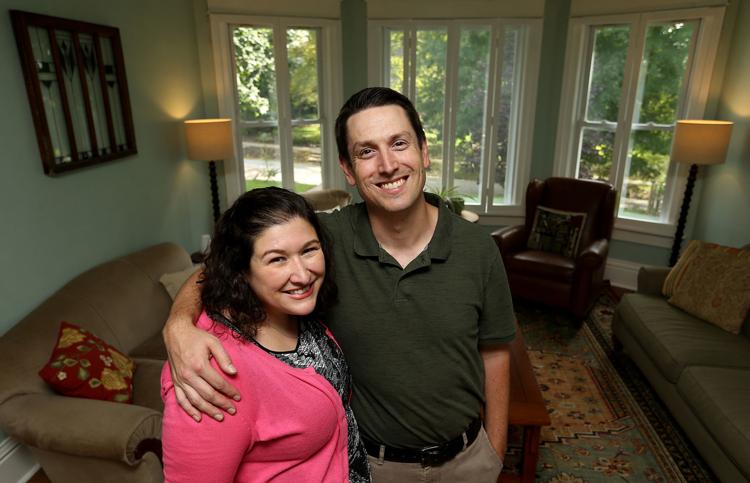 100918-qct-home-tour-001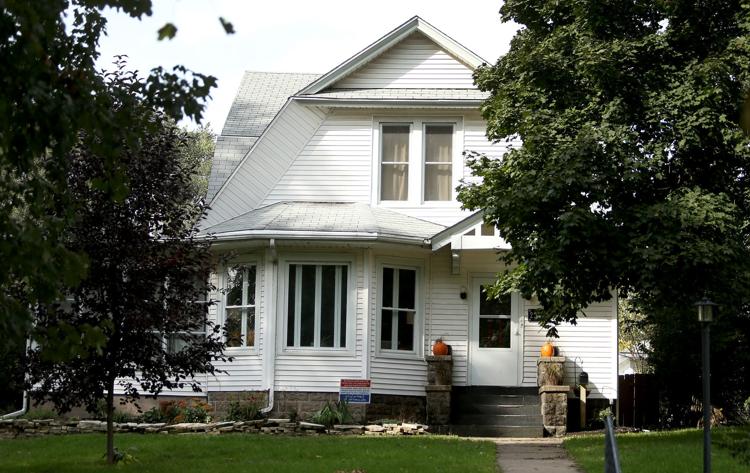 100918-qct-home-tour-013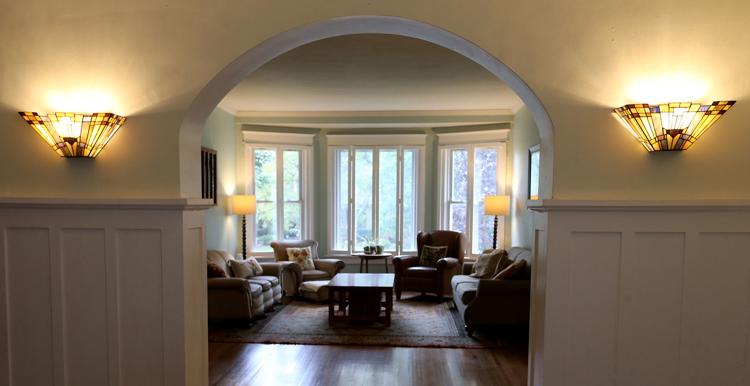 100918-qct-home-tour-014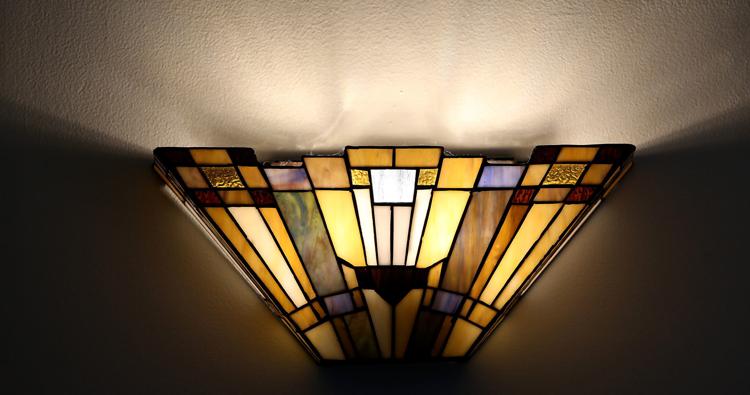 100918-qct-home-tour-015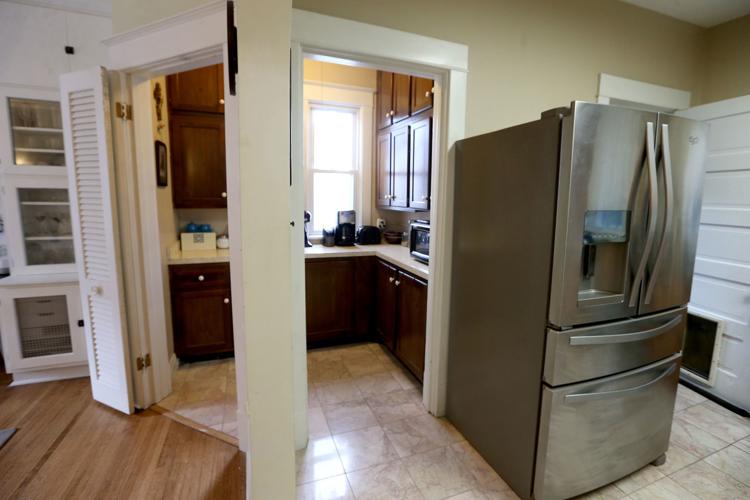 100918-qct-home-tour-016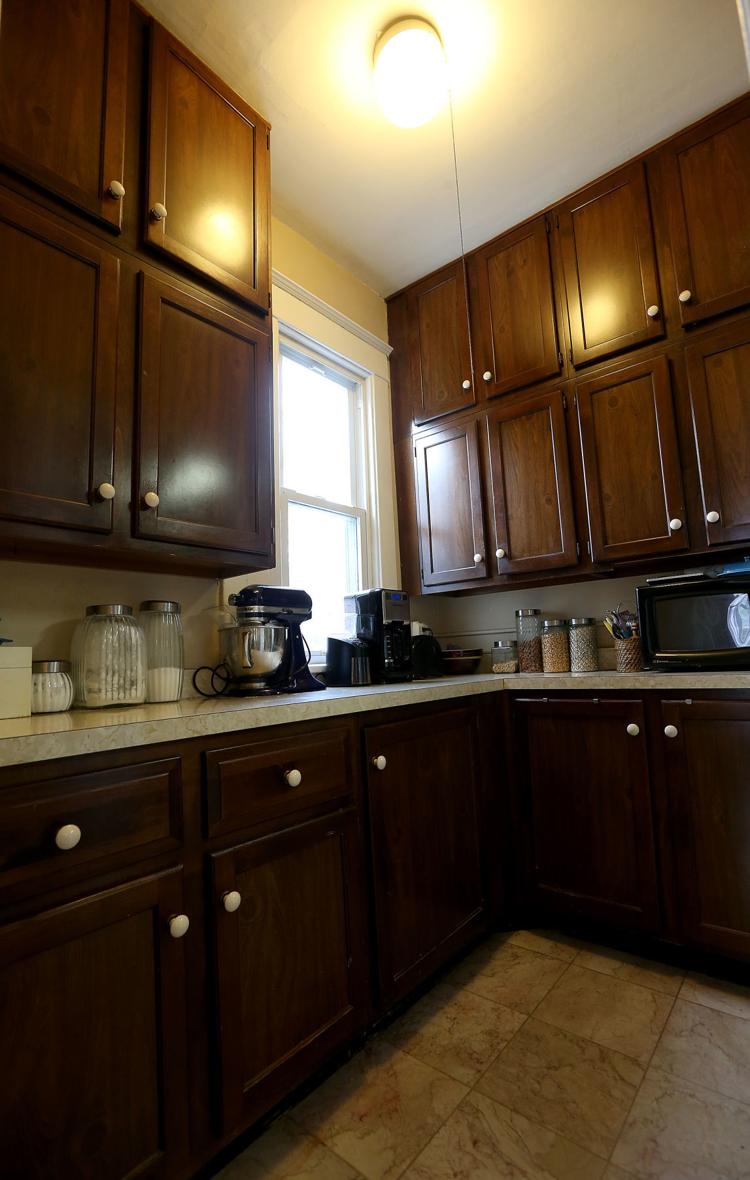 100918-qct-home-tour-017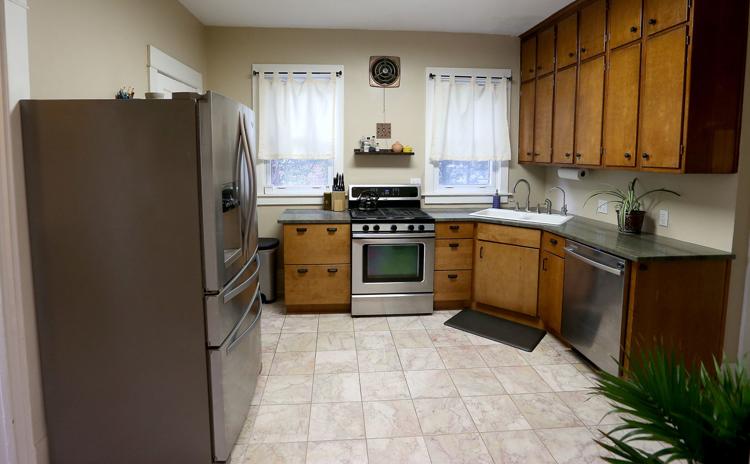 100918-qct-home-tour-018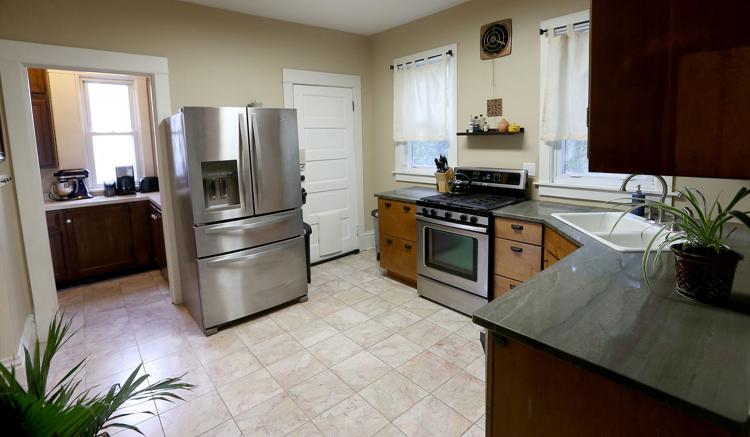 100918-qct-home-tour-019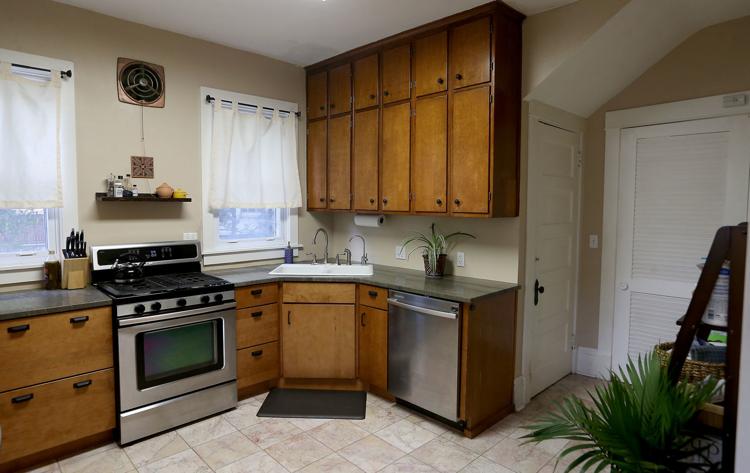 100918-qct-home-tour-020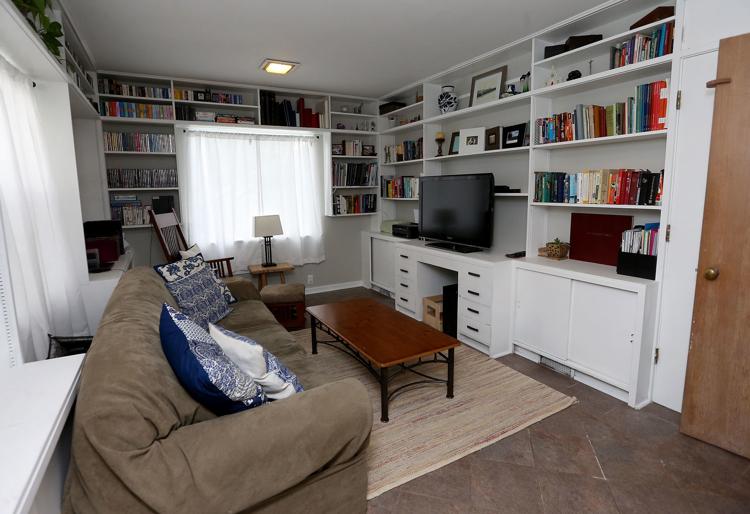 100918-qct-home-tour-021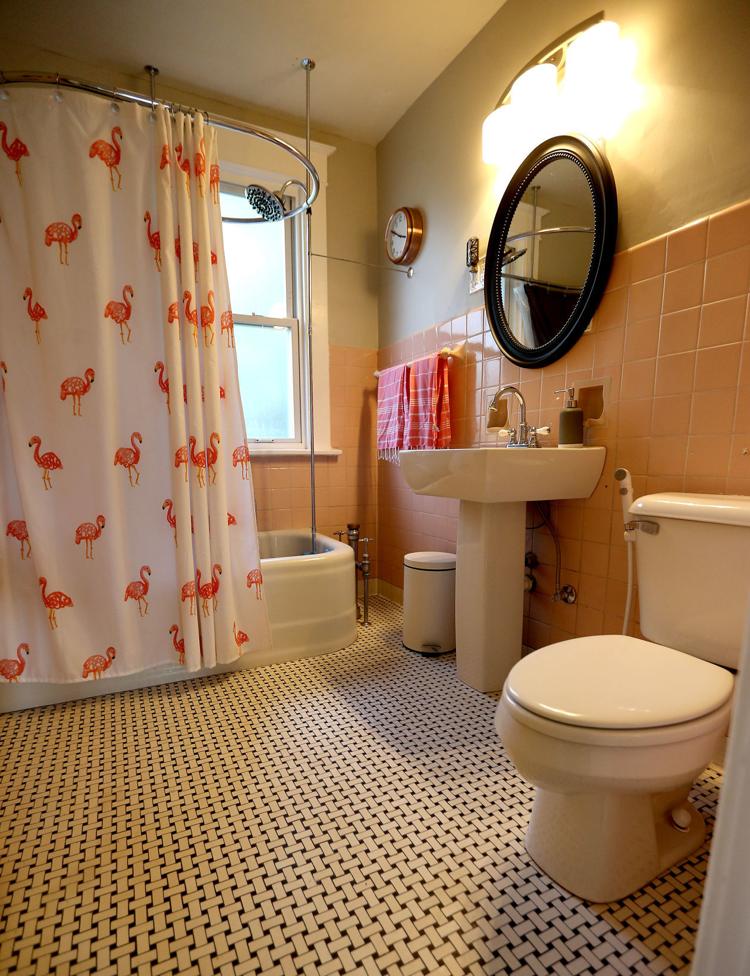 100918-qct-home-tour-003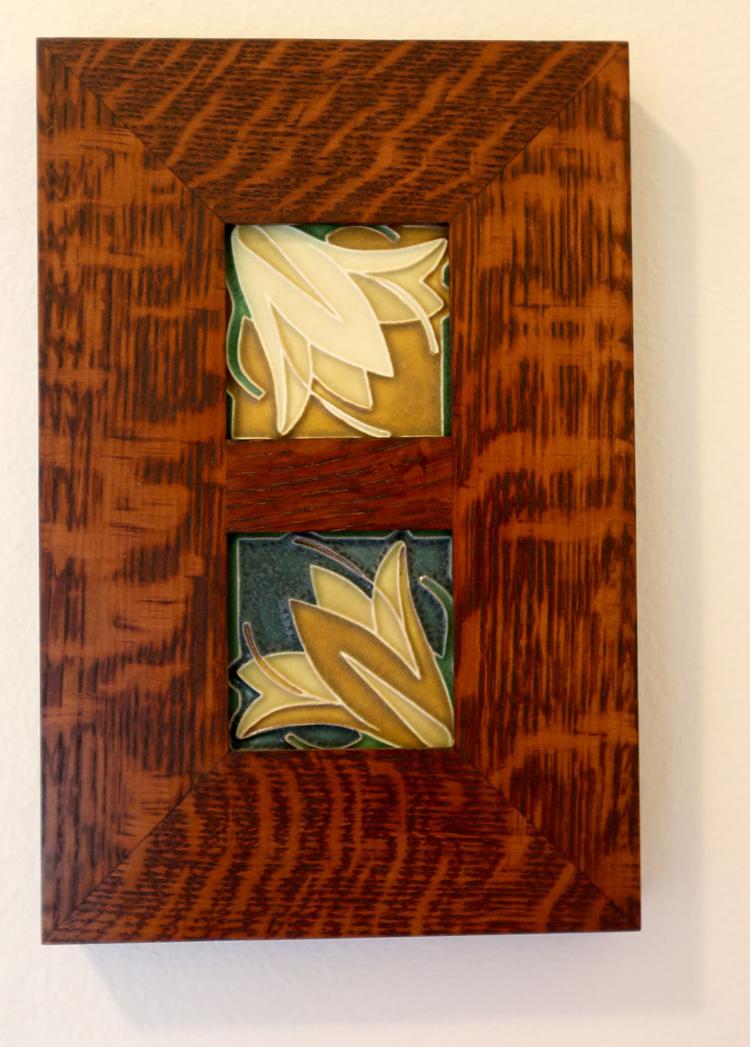 100918-qct-home-tour-004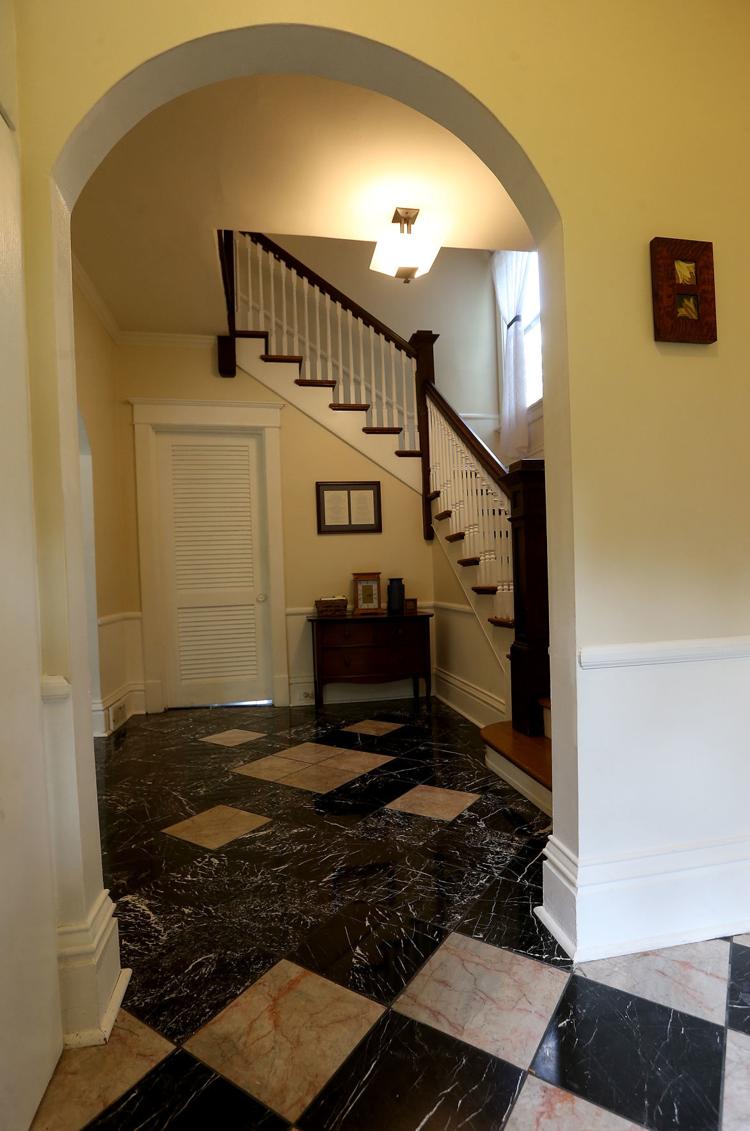 100918-qct-home-tour-005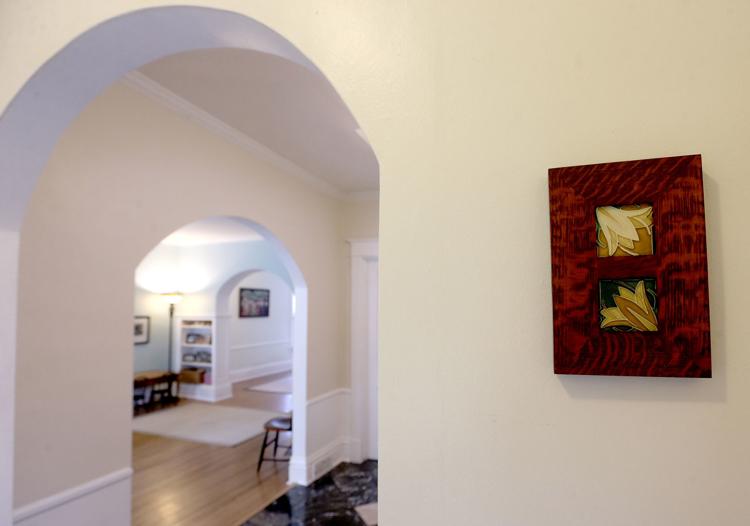 100918-qct-home-tour-006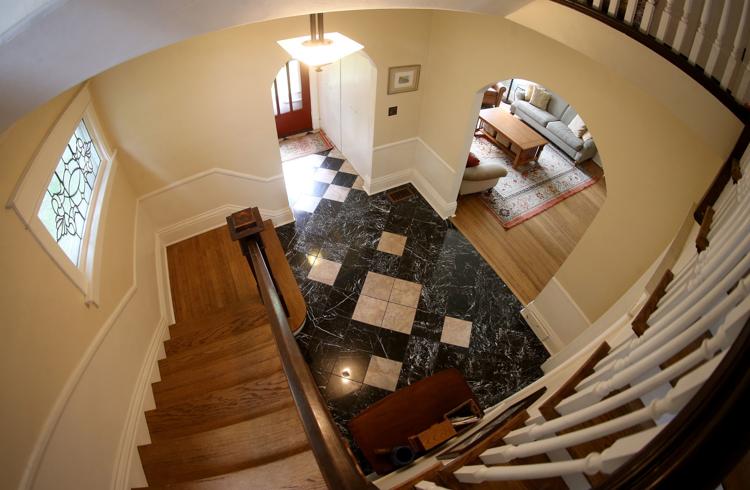 100918-qct-home-tour-007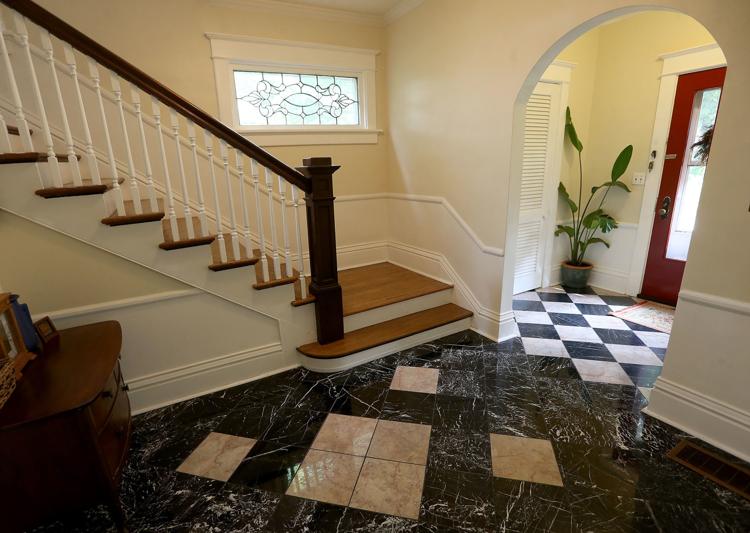 100918-qct-home-tour-008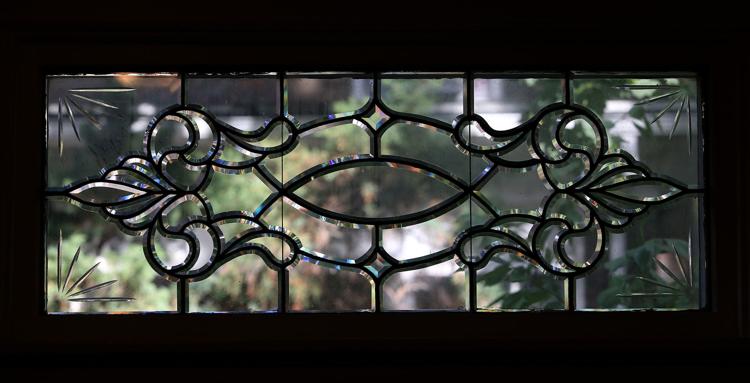 100918-qct-home-tour-010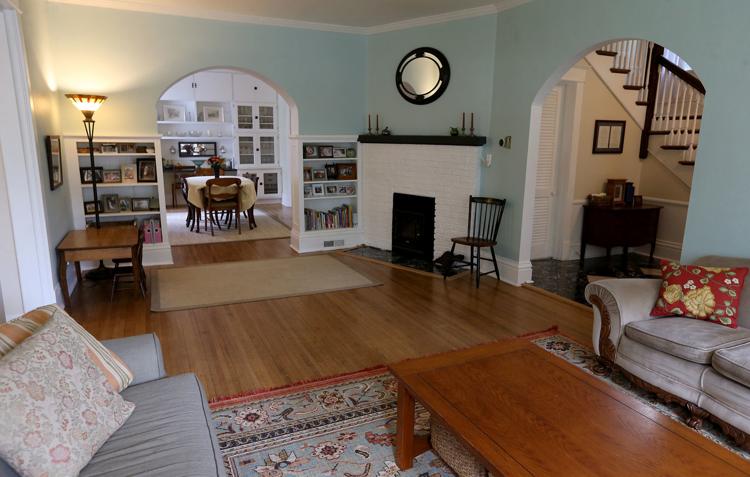 100918-qct-home-tour-011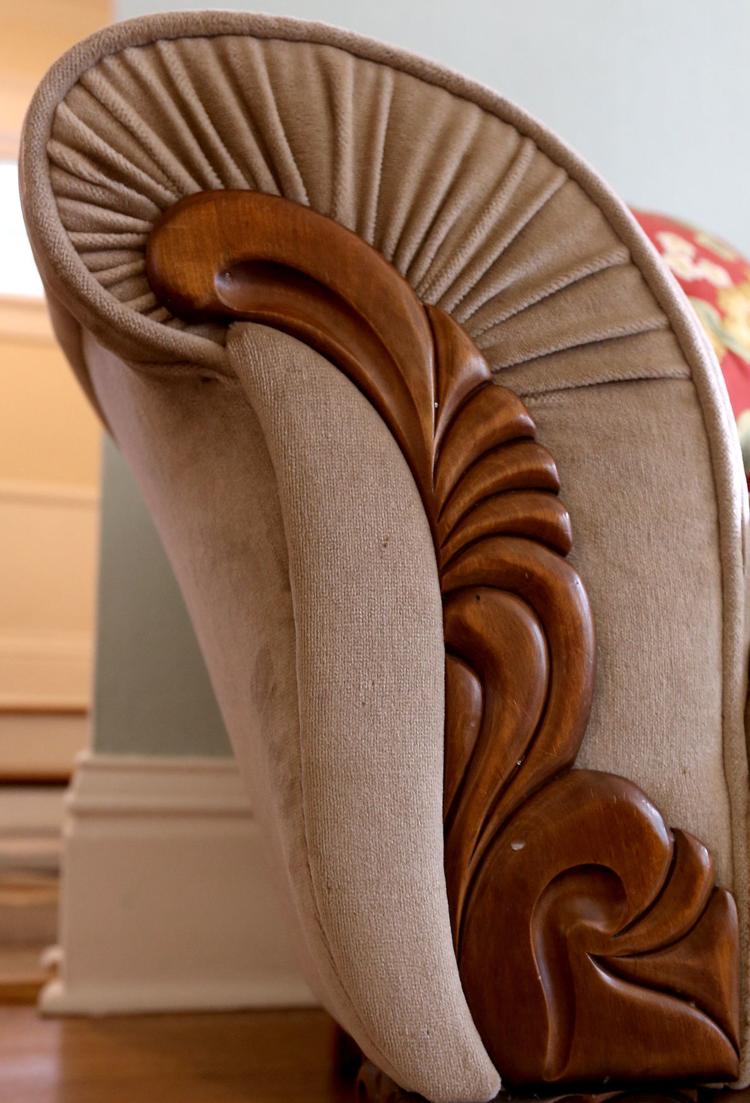 100918-qct-home-tour-012