The Nintendo Switch is an incredible game console. But I wish I could justify playing it more often.
Some of my favorite games over the last year have been on the Switch: I played through the entirety of "The Legend Of Zelda: Breath of the Wild" twice, and my fiancée and I shared – and loved – every moment of "Super Mario Odyssey."
There are other great games worth checking out, like "Mario Kart 8 Deluxe" and the "Bayonetta" games, not to mention hit indie titles like "Stardew Valley," "Hollow Knight," and "Dead Cells."
But more often than not, I'm choosing to play on my PlayStation 4 instead of my Nintendo Switch. And it comes down to a few features the Nintendo Switch simply doesn't have.
---
1. There's no built-in support for wireless audio
Foto: sourceHollis Johnson
I mostly play video games at night. My fiancée likes to go to sleep early, so that's when I tend to dig into games I want to play.
But the Nintendo Switch's lack of native Bluetooth audio support means I can't quietly listen to my games on a wireless headset – I have to play all the audio through my TV, which means it either needs to be really quiet or totally muted.
To me, it's a huge omission for a game console in 2018.
The PlayStation 4, on the other hand, has a wired audio jack in every controller, so you can plug in your pair of wired headphones, and the system also supports plenty of first- and third-party wireless headphones. Some headphones require a USB dongle, while others work with the system natively. Either way, Sony made audio a major consideration; Nintendo didn't.
To wit: The Nintendo Switch can play wireless audio, but you have to buy a third-party audio transmitter, like this one from Creative Labs. Audio might have some lag, but customers say it isn't very noticeable. There's also a popular Kickstarter project that's promising a Nintendo Switch USB-C solution for wireless audio, but that won't be widely available until late 2018.
---
2. No voice chat, and no messaging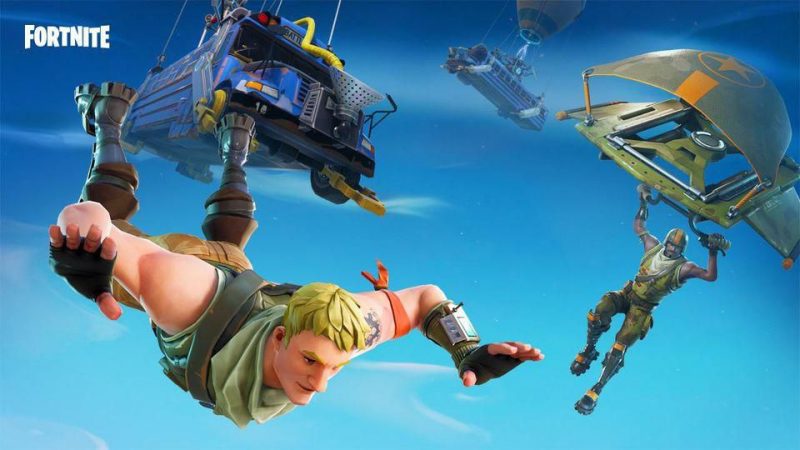 Foto: sourceEpic Games
Voice chat and messaging are relatively new features for game consoles, but they're extremely important for any kind of online games. Coordinating with other players is crucial for popular games like "Fortnite," and without any real solution for voice chat, it doesn't make sense to play those kinds of games on the Nintendo Switch.
The Nintendo Switch app for iPhone and Android actually does make voice chat possible…but it currently only works with Nintendo's own "Splatoon 2," and you need to have your phone on and a headset connected to it in order to use it.
I also find it confusing that I can't send text messages to anyone, not even my friends.
---
3. Hardly any other apps besides games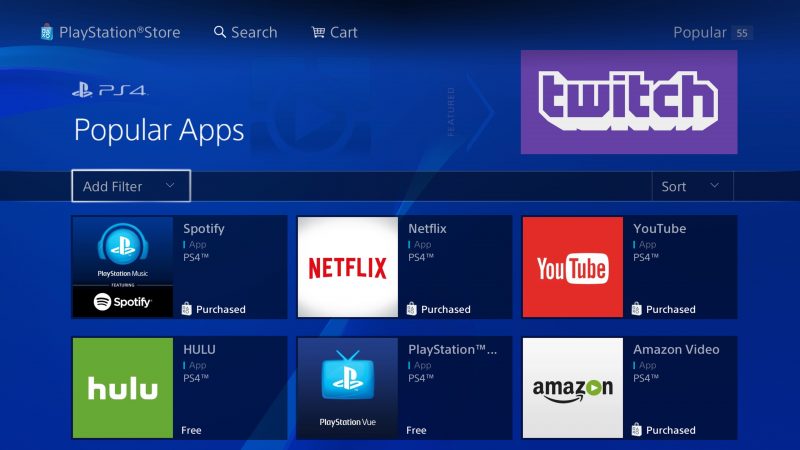 Foto: sourcePlayStation
Most game consoles these days also double as entertainment systems. The PlayStation 4 and Xbox One can both run dozens of streaming apps, from video apps like Netflix and Amazon to music apps like Spotify and Pandora. The PlayStation 4 even offers Sony's PlayStation Vue over-the-top streaming service, in case you want to watch live television on your PS4.
The Nintendo Switch, on the other hand, is more of a true game console for now. It notably does support the Hulu app, but all of the other consoles have that one too, plus plenty of other services the Switch doesn't have.
Having all of the streaming services on your game console isn't a dealbreaker for me, but it's just one less reason to boot up the Nintendo Switch compared to the others.