Apple has more than two dozen original television shows and movies in the works that will debut on Apple TV+ later this year, and in this guide, we've rounded up everything that Apple is working on, including content that we know about and partnerships that Apple has established.
Details about TV shows and movies become clearer as these shows are cast and as episodes are filmed, so for some of these titles, we don't have a lot of information at this time. This guide is updated on a regular basis with all new original content details.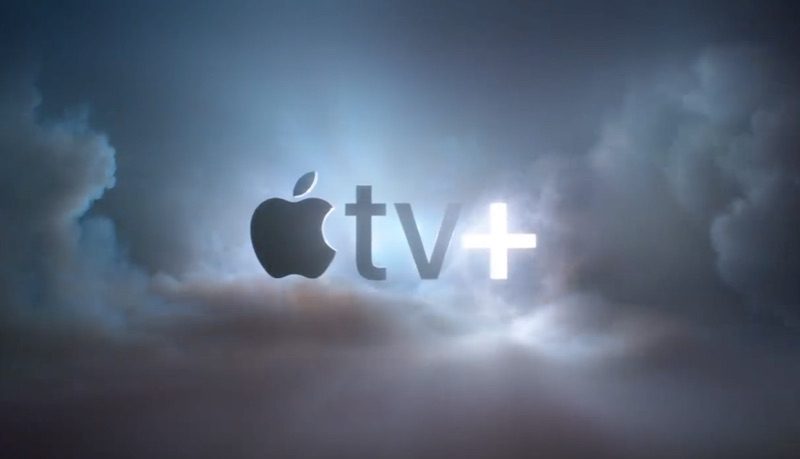 Amazing Stories
"Amazing Stories" is a science fiction and horror anthology series that was created by Steven Spielberg, which ran from 1985 to 1987. Apple has teamed up with Spielberg to revive the show.
Apple has ordered 10 new episodes of "Amazing Stories" and is spending more than $5 million per episode.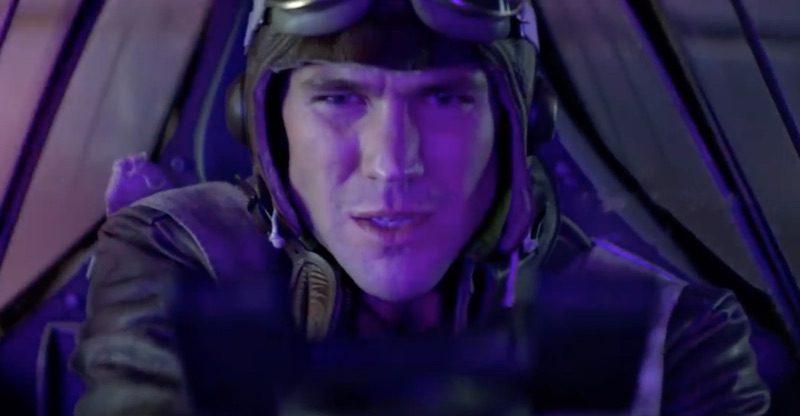 Notable names: Steven Spielberg is set to executive produce.
The Morning Show
"The Morning Show," as the name suggests, is a morning talk show drama that will take a look inside the lives of the people who help America wake up in the morning.
Apple has signed a deal for two seasons of the show, with the two key stars, Reese Witherspoon and Jennifer Aniston, set to earn $1.25 million per episode.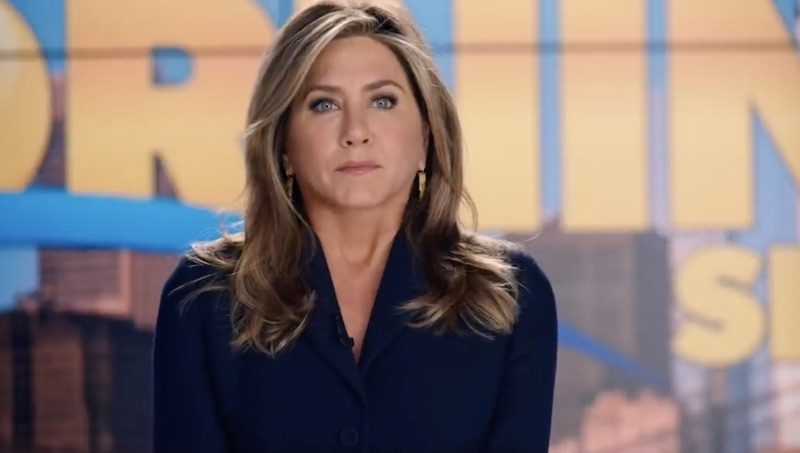 Notable names: Reese Witherspoon, Jennifer Aniston, Steve Carell, Billy Crudup, and Gugu Mbatha-Raw will star in the show.
For All Mankind (Filming Finished)
"For All Mankind" is a space drama that explores what might have happened in the world if the global space race had never ended.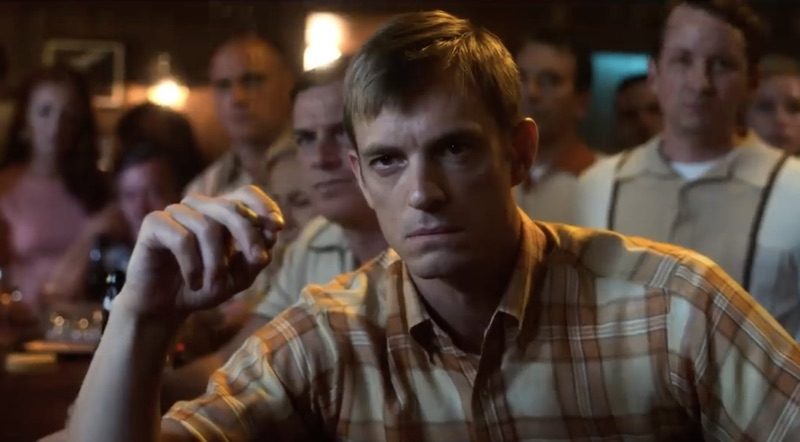 Notable names: Joel Kinnaman (Altered Carbon), Michael Dorman (Patriot), and Sarah Jones (The Path) will star in the show.
Truth Be Told (Filming Finished)
"Truth Be Told," previously known as "Are You Sleeping," is a drama that is based on a novel by Kathleen Barber. It focuses on the story of a podcast that reopens a murder case, similar to popular podcast "Serial."
The show will explore how the reopening of the murder case impacts the victim's daughter and impacts her life. Sarah Koenig, known for her work on "Serial," consulted on the series. Apple has ordered 10 episodes.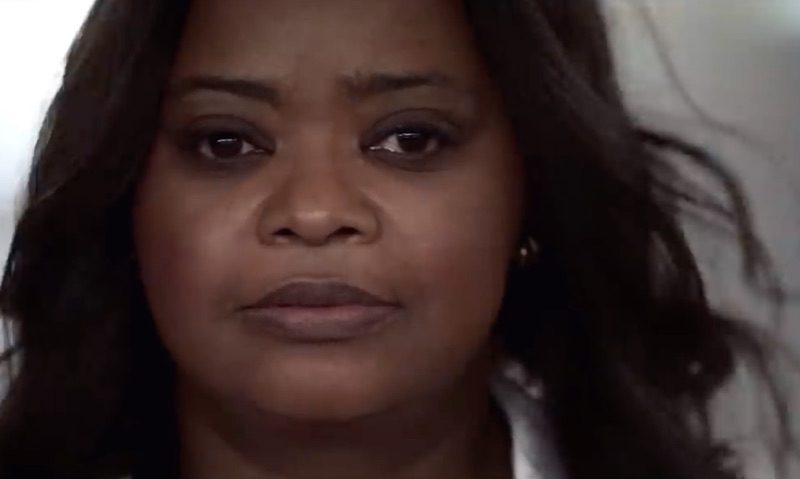 Notable names: Octavia Spencer (Hidden Figures), Aaron Paul (Breaking Bad), Lizzy Caplan (Masters of Sex), Ron Cephas Jones (This Is Us), Elizabeth Perkins (Weeds), Mekhi Phifer (ER), Michael Beach (Sons of Anarchy), Tracie Thoms (UnREAL), Haneefah Wood (Nurse Jackie), Moon Bloodgood (Code Black), Billy Miller (Suits), Brett Cullen (Narcos), and Hunter Doohan (Westworld) will have roles in the show.

Home
Home is a documentary series that will offer a never-before-seen look inside the most extraordinary homes in the world and at the minds who dreamed them up. The series sounds similar to "Extraordinary Homes" on Netflix and classic show "MTV Cribs."
Apple has ordered 10 one-hour episodes of the "Home" docuseries.
See
See is an epic post apocalyptic drama where the world has been wiped out by a virus. There are survivors, but all of the survivors have been rendered blind.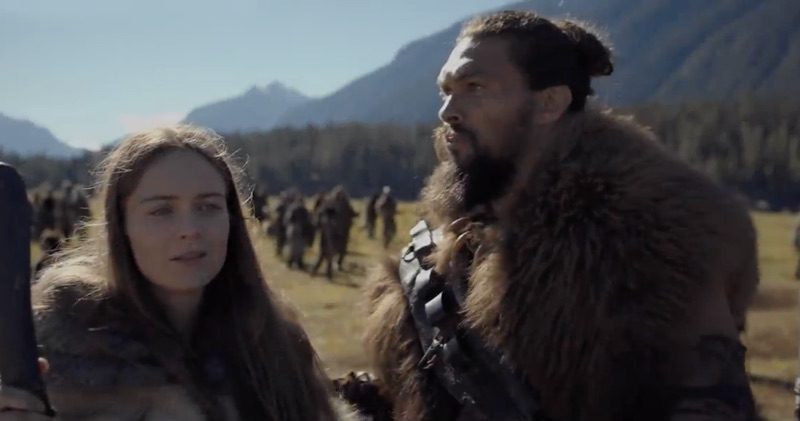 Notable names: Jason Momoa (Aquaman) and Alfre Woodard (12 Years a Slave) will star.
You Think It, I'll Say It
"You Think It, I'll Say It" is a half-hour comedy series based on the "You Think It, I'll Say It" short story collection by Curtis Sittenfeld, which "upends assumptions about class, relationships, and gender roles in a nation that feels both adrift and viscerally divided."
Damien Chazelle Drama
Apple has signed a deal for a drama series from "La La Land" creator Damien Chazelle, but little is known about the show at this time.
Little America
"Little America" is an anthology series that will take a look at the funny, romantic, heartfelt, inspiring, and unexpected lives of immigrants in America.
Notable names: Kumail Nanjiani and Emily V. Gordon, known for "The Big Sick," are writing the show.
Swagger
"Swagger" is a drama series based on the early life and career of NBA star and Golden State Warriors player Kevin Durant. The show was inspired by Durant's experiences as a youth playing basketball, and it will highlight the world of Amateur Athletic Union (AAU) basketball, taking a look into the lives of players, their families, and coaches.
Servant
Apple has ordered "Servant," a psychological thriller produced by M. Night Shyamalan, known for movies like "Signs," "Sixth Sense," "Unbreakable," "The Village," and "Split."
The show will follow a young couple who hire a nanny to care for their newborn child, though little additional detail is known at this time. Apple has ordered 10 half-hour episodes.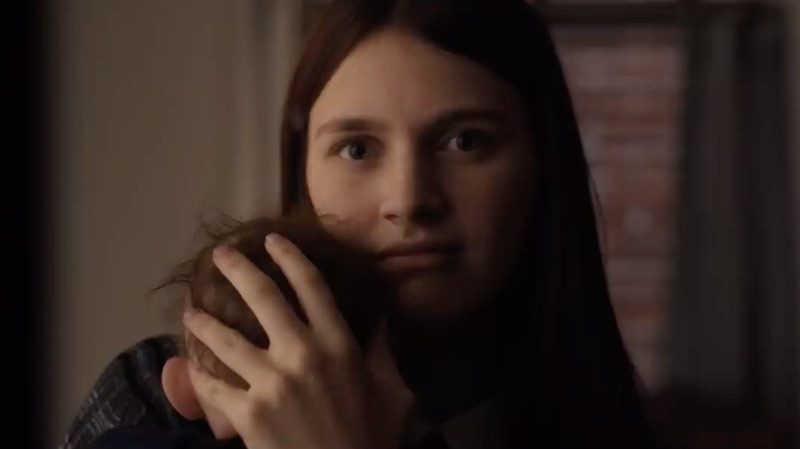 Notable names: Lauren Ambrose (Six Feet Under), Rupert Grint (Harry Potter), and Tony Kebbell (Planet of the Apes) will star.
Little Voice
Little Voice is a romantic drama set in New York, which will feature songs from Sara Bareilles. The show will explore the lives of characters in their early 20s as they struggle to find an authentic voice.
Notable names: J.J. Abrams is producing the series.
Central Park
"Central Park" is an an animated TV series developed by Loren Bouchard, known for popular cartoon "Bob's Burgers."
The series is described as a musical comedy that tells the story of a family of caretakers who live in Central Park. Apple has ordered two 13-episode seasons.
Notable names: Josh Gad, Kristen Bell, Stanley Tucci, and Titus Burgess will voice characters.
Isaac Asimov's Foundation
Apple has purchased the rights to a TV series adaptation of popular sci-fi book series "Foundation" written by sci-fi author Isaac Asimov.
"Foundation" follows psychohistory expert and mathematician Hari Seldon who is able to predict the future. Seldon creates a group called the Foundation to preserve humanity's collective knowledge ahead of the impending fall of the Galactic Empire.
Dickinson
Dickinson is a comedy about the life of famous American poet Emily Dickinson. The show will offer a comedic look into Dickinson's world, exploring the constraints of society, gender, and family from the perspective of a budding writer who doesn't fit into her own time.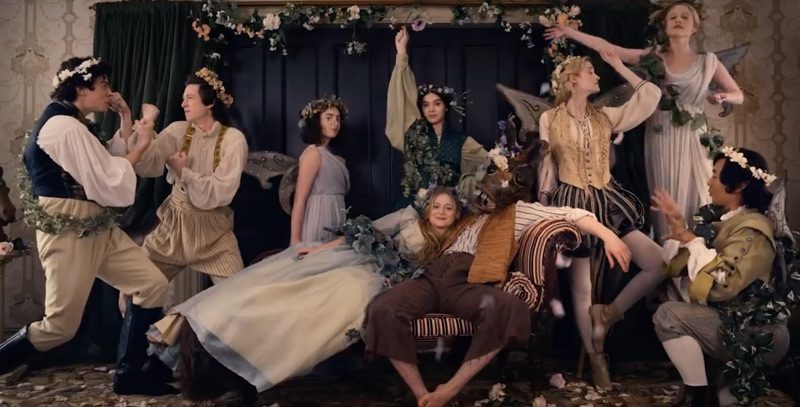 Notable names: Hailee Steinfeld (Edge of Seventeen) and Jane Krakowski (30 Rock) will star.
Shantaram
Apple is working on a TV adaptation of Gregory David Roberts' 2003 novel "Shantaram." Shantaram is a fictional novel that focuses on a character named Lin, who is a convict that flees an Australian prison and then disappears into the city of Bombay.
Home Before Dark
Apple ordered 10 episodes of a drama series about Hilde Lysiak, a child journalist who publishes a newspaper called the Orange Street News in her hometown of Selinsgrove, Pennsylvania.
The show will follow a young girl who moves from Brooklyn to the small lakeside town her father is from, where she unearths a cold case that everyone else in the town had attempted to bury. The story is based on Lysiak's own efforts to report on a murder in Selinsgrove, where she was the first person to expose it.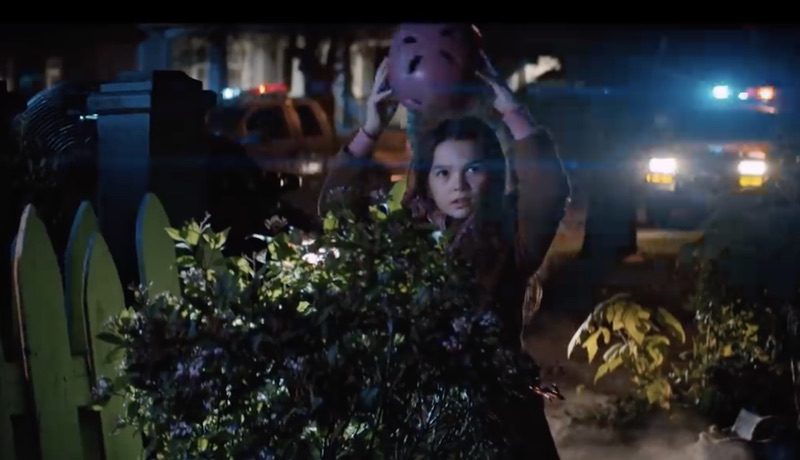 Notable names: Brooklyn Price (The Florida Project) will star.
Calls
"Calls" is a horror/mystery show adapted from a French TV series of the same name. In France, "Calls" is a short-form series that tells stories based on snippets of audio taken from real-life situations with minimal use of visuals.
Time Bandits
Apple has secured the rights for a TV show based on 1980s fantasy movie "Time Bandits." "Time Bandits" featured the story of an imaginative 11-year-old boy, Kevin, who gets sucked into a fantastical adventure with a band of dwarves during the Napoleonic Wars in Italy.
Kevin and the band of dwarves travel through time using a magical map, visiting ancient Greece, the Titanic, and more, all while fighting off an evil being intent on stealing the time travel map.
Notable names: Taika Watiti (Thor: Ragnarok) will direct.
Pachinko
Apple has secured the rights to create a TV show based on Min Jin Lee's bestselling novel "Pachinko," which chronicles the lives of four generations of a poor Korean immigrant family in Japan. Apple officially ordered eight episodes of the show in March 2019.
The story begins in 1911 with the birth of Sunja, who becomes involved with a married yakuza, falling pregnant and facing ruin in her small village. The town's minister offers her a new life in Japan as his wife, where she is alone, lost, and unable to speak the language. The book then follows the Sunja's family through eight decades and four generations.
Mythic Quest (Filming Finished)
Apple has ordered a half-hour scripted comedy show created by Rob McElhenney and Charlie Day, which is set in a video game development studio. Rob McElhenney and Charlie Day are best known for popular comedy show "It's Always Sunny in Philadelphia," which the duo have starred in since 2005 alongside Glenn Howerton, Kaitlin Olson, and Danny DeVito.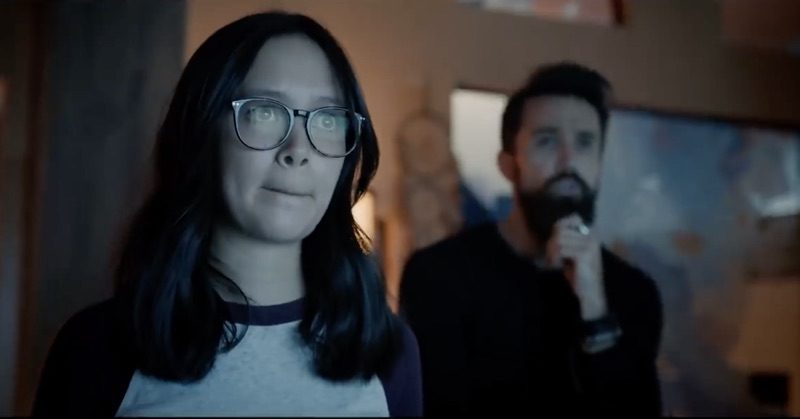 Notable names: F. Murray Abraham, Imani Hakim, David Hornsby, Danny Pudi, Ashly Burch, Charlotte Nicdao, Jessie Ennis, and Rob McElhenney will star.
Losing Earth Climate Change Project
Apple has purchased the rights to develop a project based on the New York Times Magazine story "Losing Earth: The Decade We Almost Stopped Climate Change."
Written by Nathaniel Rich, "Losing Earth" covers the 10-year period from 1979 to 1989, a decade when "humanity settled the science of climate change and came surprisingly close to finding a solution" but ultimately failed to act due to various political forces. Apple plans to turn the article into a TV show, with Nathaniel Rich to executive produce.
Defending Jacob
"Defending Jacob" is a thriller based on the best selling William Landay novel of the same name. The book covers the murder of a 14-year-old boy and his friend Jacob, who may have committed the crime.
Notable names: Chris Evans (Captain America), Jaeden Martell (It), and Michelle Dockery (Downton Abbey) will star.
Bastards
Apple is in negotiations to purchase the rights to Israeli drama series "Nevelot," aka "Bastards," a violent and mature drama series that revolves around two military veterans who go on a killing spree targeting young people "because they believe today's kids don't understand the sacrifices of their generation."
"Homeland" creator Howard Gordon is working on the adaptation, which could star Richard Gere. Apple is in a bidding war with Showtime, FX, and Amazon for the show and it's not clear if the company will win the bid.
My Glory Was I Had Such Friends
"My Glory Was I Had Such Friends" is a TV series based on the 2017 memoir by Amy Silverstein, which follows a group of women who supported Silverstein as she waited for a life-saving heart transplant.
Notable names: J.J. Abrams will executive produce and Jennifer Garner will star in the show.
Simon Kinberg Sci-Fi Series
Apple has signed a deal for a 10 episode season of a new sci-fi series described as a large budget, ambitious, character driven show.
It will be executive produced and developed by Simon Kinberg, known for his work on the "X-Men" series of movies. No additional info is known on the show as of yet, but it is set to go into production in the summer.
CIA Drama Series
Apple's CIA drama will be based on "Life Undercover: Coming of Age in the CIA," a memoir written by CIA operative Amaryllis Fox. The show will offer a look at a young woman's journey in the CIA.
Notable names: Brie Larson (Captain Marvel) will star.
Peanuts Series
Apple has signed a deal with DHX Media owner Peanuts Worldwide to produce new "Peanuts" content that will be available on Apple TV+. One project that's in development is a short that features astronaut Snoopy, themed around STEM education.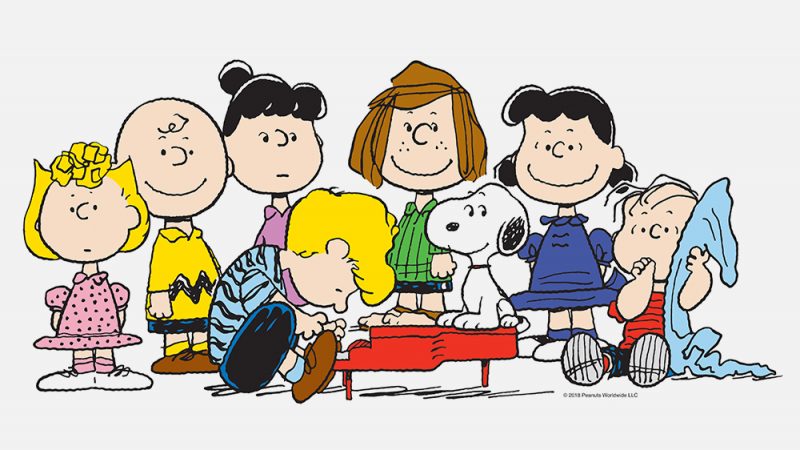 Oprah Partnership
Apple has inked a deal for a multi-year partnership with Oprah Winfrey, who will create original programs for Apple TV+.
Oprah is working on two documentaries, one on sexual harassment in the workplace and a second on mental illness.
Jason Katims Projects
Apple has signed a multi-year partnership deal with Jason Katims, well known producer, writer, and show creator. Katims, who is known for shows like "Parenthood," "Friday Night Lights," "Roswell," "Rise," and "About a Boy," will be creating content for Apple under his True Jack Productions banner.
Justin Lin Projects
Apple has signed an exclusive TV development deal with Justin Lin's company, Perfect Storm Entertainment.
Justin Lin is known for directing several of the movies in the "Fast and Furious" franchise, including the 2009 "Fast and Furious" revival movie, "Fast Five," and "Fast and Furious 6." He also directed "Star Trek: Beyond" and has worked on episodes of "Community" and "True Detective."
Sesame Workshop
Apple is partnering with Sesame Workshop to create several TV shows for children. One of the first shows will be called "Helpsters," and it is designed to teach preschoolers the basics of coding.
A24
Apple has signed a deal with entertainment studio A24 to produce multiple movies for Apple TV+. A24 is responsible for movies like "Moonlight," "Room," "The Witch," "Ex Machina," "The Spectacular Now," "It Comes at Night," "Lady Bird," "The Disaster Artist," "Hereditary," and more.
The first film produced under the A24/Apple partnership will be "On the Rocks," directed by Sofia Coppola and set to star Bill Murray and Rashida Jones. "On the Rocks" will follow a young mother who reconnects with her larger-than-life playboy father on an adventure through New York.
The Elephant Queen
"The Elephant Queen" is a feature-length documentary about an elephant matriarch who leads her herd to find a new watering hole. Apple has acquired the rights to the documentary and will likely debut it on Apple TV+.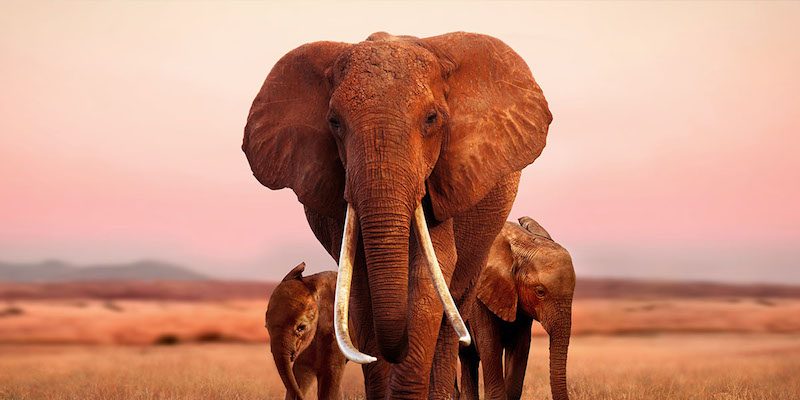 Hala
Hala, directed by Minhal Baig and executive produced by Jada Pinkett Smith, is a coming-of-age movie that follows the life of Hala, a 17-year-old girl attempting to navigate her social life as a teen in Chicago and her obligations as the only child to Pakistani immigrants.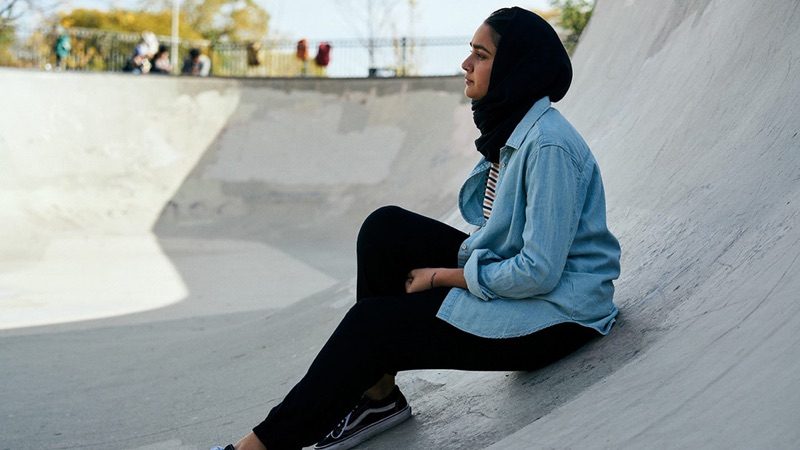 Wolfwalkers
Wolfwalkers is an animated film from Cartoon Saloon, a company that Apple has signed a deal with to produce content for Apple TV+.

Wolfwalkers, like other Cartoon Saloon films, is set in Ireland. Robyn, an Irish girl, is set on wiping out the demonic, evil wolves until she meets a wild native girl, Mebh, whose friendship leads her to discover the world of the Wolfwalkers.
Guide Feedback
Know of a TV show or movie Apple is working on that's not listed here? Send us an email.